Sawmill Timber and Process Optimisation Project
Menu: Click across the green arrows to view active and completed project stages. Consultation takes place at every stage of the project.
Case for change
Timber sawmills are currently managed for higher efficiency and productivity targets to maintain their future competitiveness. Most companies have invested heavily in their operations to keep up with technical developments and production processes for maximum timber value and volume recovery. As a result, sawmills require a workforce with skills and knowledge in the application of technologies and processes for timber optimisation and material flow optimisation.
Sawmill timber and process optimisation were identified as key skills priorities in the 2018-2021 Forest and Wood Products IRC Skills Forecast and Proposed Schedule of Work (see pages 67-70). In addressing these skill needs, this project will identify new and improved units of competency to support skills in timber and process optimisation related to log sorting, sawing in the green mill, dry mill processing and grading and timber treatment. Skills Impact and the Timber and Wood Processing Industry Reference Committee (IRC) will manage this project, consistent with the 2012 Standards for Training Package Development.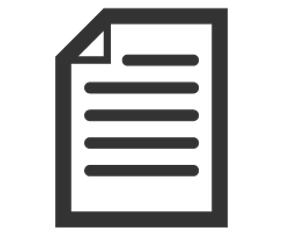 Download the IRC Skills Forecast (see pages 67-70)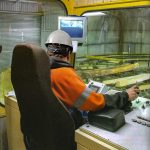 Project Plan
Project Scope
This project will improve and develop new units of competency to address skills requirements for optimisation of timber and material flow within sawmills.
Scroll down to view the list of units that are required to support skills in timber and process optimisation, related to the following stages of sawmill production processes:
Log sorting – Major developments have been made with log sorting to improve timber value recovery due to the advances in 3D, X-Ray and acoustic scanning technologies and software. Particular skills are required to operate the scanning technologies and software and to conduct correct calibrations.
Sawing in the green mill – At this stage, optimisation for value recovery occurs in two phases within the following processes:
sawing: log alignment and positioning – activities include the set-up of optimising system by process controllers, sawdoctors and mechanical trades and operation of scanning and optimising system
trimming and sorting.
Particular skills are required for each phase by both process controllers and sawdoctors.
Dry mill processing and grading – Dry mill systems are equipped with computers that allow optimisation decisions for timber value recovery when resawing timber. Skills are required to understand the cutting plan and product output mix, select the cutting programme and develop a cutting schedule to meet value recovery requirements. In addition, stress grade technology utilises acoustic, visual, X-Ray and bending to determine the structural characteristics of the full length of every single piece of timber.
Timber treatment – Major improvements in timber treatment techniques and processes have been made over recent years to ensure the durability, protection and performance of timber products. The industry requires units of competency in the current timber treatment processes. Adequate skills are also required for correct testing of treated timber.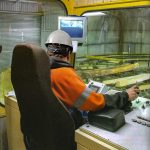 Register your interest in the project
Subscribe to the Skills Impact newsletter to keep informed about project updates and opportunities to provide input and feedback. Make sure to select 'Forestry and Timber' as your industry of interest on the subscription form.
Relevant Occupations
Sawmill process controllers
Sawdoctors
Supervisors
Key deliverables
The project will develop a minimum of six new units of competency for operating timber optimisation technology and processes, at Australian Qualifications Framework (AQF) Levels 3 and 4. Eleven existing units of competency will be reviewed in line with the current sawmill timber and process optimisation practices.
Timeline
July – August 2018
Initial scoping
August – December 2019

Development of draft units of competency
(Technical Advisory Committee Consultations)
January – February 2019
Drafts available for broad consultation
March 2019
Validation of final drafts
April – June 2019
Finalisation of Training Package components and AISC submission
Units of Competency
Below is a list of the units proposed for development and revision.
Sawmill machine centre optimiser
FWPSAWXXXX Operate scanning and optimising system for a sawmill machine centre
FWPSAWXXXX Calibrate scanning and optimising system for a sawmill machine centre
Sawing in the 'green mill'
FWPSAWXXXX Optimisation (sawing)
FWPSAWXXXX Optimisation (Trimming and Sorting)
'Dry mill' processing and sorting
FWPSAWXXXX Optimisation (Dry Mill)
Timber treatment
FWPSAW3XXX Test treated timber
Listed below are the units that may be revised as part of this project include (but are not limited to). Click on the unit name to view the existing unit on training.gov.au. 
Log sorting
Sawing in the 'green mill'
'Dry mill' processing and sorting
Timber treatment
Technical Advisory Committee
A Technical Advisory Committee (TAC) will be established to provide technical input to the review and development of units. The TAC will be made up of members from key stakeholder organisations. TAC members are identified through nominations made by the IRCs and industry specialists with a genuine interest in the project.
If you are interested in applying to be a technical expert and are able to volunteer your time to this project, please contact us.
Opportunities for stakeholder input
Stakeholder input is appreciated throughout the duration of this project. The documents will be drafted in consultation with the TAC and their networks. Opportunities to provide targeted feedback will occur when the draft materials are made available in January and February 2019, and again for validation of final drafts in March 2019. However, your feedback is welcomed at any time, and will help us in drafting the units. It is important that training provides a skilled  and flexible workforce for the future. The units need to reflect real work experience. So if you work in the sector, Skills Impact would love your input and help. Please feel free to register your interest for project updates and consultation opportunities by following the newsletter subscription link below. Alternatively, please feel free to contact us.
The Timber and Wood Processing Industry Reference Committee (IRC) will oversee this project, as part of their responsibilities to support engagement with the sector, and to ensure the project meets industry stakeholder needs.
Development
This stage has not yet commenced
Drafts Available
This stage has not yet commenced
Validation
This stage has not yet commenced
Finalisation
This stage has not yet commenced