Advances in Woodmachining and Sawdoctoring Project
Menu: Click across the green arrows to view active and completed project stages. Consultation takes place at every stage of the project.
Case for change
Advances in woodmachining and sawdoctoring were identified as key skill priorities in the 2018-2021 Forest and Wood Products IRC Skills Forecast and Proposed Schedule of Work (see pages 63-66). In addressing these skill needs, this project will review the Certificate III in Woodmachining and the Certificate III in
Sawdoctoring, and 46 units of competency. Skills Impact and the Timber and Wood Processing Industry Reference Committee (IRC) will manage this project, consistent with the 2012 Standards for Training Package Development.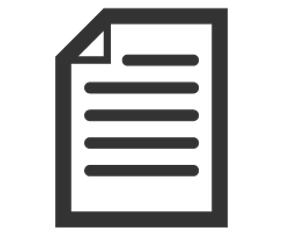 Download the IRC Skills Forecast (see pages 63-66)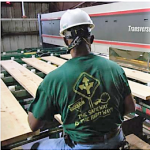 Project Plan
Project Scope
This project will assess the current skills requirements for wood machinists and sawdoctors as a result of technological advancements and a business imperative to operate in a competitive environment. This project will result in revised woodmachining and sawdoctoring qualifications, which underpin industry's apprenticeships and traineeships programs for these trades. The qualifications will be reviewed so that they reflect all job functions, as well as current skills and knowledge requirements.
Scroll down to view the list of qualifications and units of competency that support the wood machinist and sawdoctor job role and will be reviewed in this project.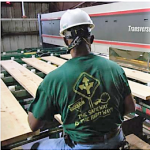 Register your interest in the project
Subscribe to the Skills Impact newsletter to keep informed about project updates and opportunities to provide input and feedback. Make sure to select 'Forestry and Timber' as your industry of interest on the subscription form.
Relevant Occupations
Sawdoctors
Wood Machinists
Key deliverables
The project will review 2 qualifications, the Certificate III in Woodmachining and the Certificate III in Sawdoctoring, and 46 units of competency listed for these qualifications. A qualification for new entrants at Australian Qualifications Framework (AQF) Level 2 may also be developed
Timeline
July – August 2018
Initial scoping
August – December 2019

Development of draft qualifications and units of competency
(Technical Advisory Committee Consultations)
January – February 2019
Drafts available for broad consultation
March 2019
Validation of final drafts
April – June 2019
Finalisation of Training Package components and AISC submission
Qualifications and units
Below is a list of the qualifications and units proposed for revision.
Opportunities for stakeholder input
Stakeholder input is appreciated throughout the duration of this project. The documents will be drafted in consultation with the TAC and their networks. Opportunities to provide targeted feedback will occur when the draft materials are made available in January and February 2019, and again for validation of final drafts in March 2019. However, your feedback is welcomed at any time, and will help us in drafting the units. It is important that training provides a skilled  and flexible workforce for the future. The units need to reflect real work experience. So if you work in the sector, Skills Impact would love your input and help. Please feel free to register your interest for project updates and consultation opportunities by following the newsletter subscription link below. Alternatively, please feel free to contact us.
The Timber and Wood Processing Industry Reference Committee (IRC) will oversee this project, as part of their responsibilities to support engagement with the sector, and to ensure the project meets industry stakeholder needs.
Development
This stage has not yet commenced
Drafts Available
This stage has not yet commenced
Validation
This stage has not yet commenced
Finalisation
This stage has not yet commenced