IRC Skills Forecast
Each year in April, Industry Reference Committees (IRCs) are responsible for submitting an IRC Skills Forecast and Proposed Schedule of Work (IRC Skills Forecast) to the Australian Industry Skills Committee (AISC).
The AISC draws on this information to update their AISC National Schedule, and to determine future Training Package Projects.
IRC Skills Forecasts identify skills gaps, emerging skills needs and associated training needs for industry and determine whether there is a need to change training packages (i.e. units of competency, skill sets and qualifications). The documents propose a plan for reviewing and developing the relevant units, skill sets and qualifications, which is then submitted from the relevant IRC to the Australian Industry and Skills Committee (AISC).  The AISC requires sufficient information to approve Training Package projects, with this information either being within the IRC Skills Forecasts or in more detail via a stand-alone Case for Change. This year, consistent with efforts to streamline the process, the majority of projects were approved directly out of the IRC Skills Forecasts. View current projects, which have been approved out of an IRC Skills Forecast or a Case for Change.
2018-2021 IRC Skills Forecast
To download the current IRC Skills Forecast, please click on the link below.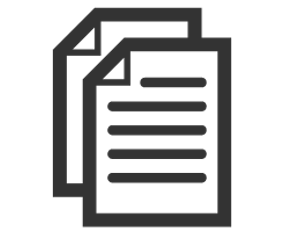 Priority skills that are included in this IRC Skills Forecast include:
New harvesting technologies
Forest management innovation
Roundwood and wood chip export at the portside
Advances in woodmachining and sawdoctoring
Sawmill timber and process optimisation
Timber product development and supply chain innovation
Bioenergy, co-generation and biochar
Timber truss and frame estimating and design
Advanced sales, marketing and customer service skills
The consultation period for the development of the current IRC Skills Forecast was between 22 February – 12 March 2018. During this time, feedback was sought on the priority skills for industry, including skills gaps within national training packages, i.e. units of competency, skill sets and qualifications. Thank you to those who provided input and feedback to these documents. On behalf of the Forest Management and Harvesting IRC, Timber and Wood Processing IRC and the Timber Building Solutions IRC, Skills Impact will continue to receive feedback on the IRC Skill Forecast. Please feel free to contact us with any comments or feedback you have, so this information can be considered in the 2019 draft.
Click here for more information about IRC Skills Forecasts and Proposed Schedules of Work. 
IRC Skills Forecasts Archive
2017 – 2020
Forestry and Timber IRC Skills Forecast
2016 – 2019 *Please note: the IRC Skills Forecasts and Proposed Schedules of Work were previously called Four Year Work Plans.
Forestry and Timber Four Year Work Plan
Development Process of IRC Skills Forecasts
Information for the next version of the IRC Skills Forecast is gathered throughout the year, via input from IRC members, industry stakeholders and desktop research processes.
Skills Impact's Industry Facilitation Managers work with IRC members and meet with industry associations, networks and stakeholders, follow leads and engage with a wide range of people to develop their understanding of skills requirements within industries.
Advice and information from industry about skills gaps and needs is supported by available research, including statistics and figures from a wide range of data sources, as well as analysis of workforce reports and research papers. The research process is integral to identify emerging trends, new technologies and skills gaps developing within industry.
Once the data is compiled and the report drafted, the IRC Skills Forecast is reviewed by the IRC and published on this webpage early in the year for broader stakeholder review and feedback.
Skills Impact then works with the IRC members to refine the report to reflect feedback, prioritise the identified skills needs and highlight potential modifications to existing training packages, to ensure the vocational education and training sector addresses the needs of industry. The draft IRC Skills Forecast is then submitted to the AISC in April, seeking approval to undertake changes to qualifications, skill sets and units of competency.