Remote Forestry Operations Project
Menu: Click across the green arrows to view active and completed project stages. Consultation takes place at every stage of the project.
Case for change
Forest harvesting and haulage contractors work in remote areas, requiring a unique set of safety skills. Foresters require a safety mindset that accounts for the impact of an isolated working environment, including the implications for mental health and the fact that some areas may not be easily accessed by rescue teams. This project proposes the development of a skill set and up to two new units of competency for operators, relating to shaping and sustaining safety culture and practices whilst working in remote high-risk operations.
The Australian Industry Skills Committee (AISC) approved this project, out of the 2020 Annual Update to the IRC Skills Forecast and Proposed Schedule of Work.
The Forest Management and Harvesting Industry Reference Committee (IRC) will oversee this project as part of their responsibility to support engagement with the sector, and to ensure the project meets industry stakeholder needs.
Skills Impact and ForestWorks will manage this project, consistent with the 2012 Standards for Training Package Development.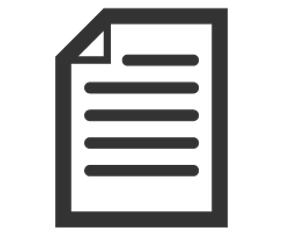 Download Project Proposal (see page 67)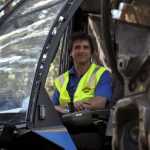 Project Plan
Work in forestry often involves working in small teams, in remote locations that are not easily accessible to others. The work requires physical skills and operation of heavy machinery, in conditions that can be unpredictable. Forest workers must possess specialised skills to maintain safe work practices in these conditions, including the skills to promote individual physical and mental health, as well as that of the team. This project will develop national skills standards to support safety culture and practices among people who work in remote forest operations.
Skills to contribute to a safety culture include the ability to monitor safety compliance and the wellbeing of others. In higher level roles it can also include actively shaping and promoting a safety mindset. The unique nature of working in remote locations means foresters need the ability to maintain concentration over long periods of time. They also need the skills to respond to emergency situations if they occur. Workers operating equipment such as harvesting machines may be required to work alone in a cabin for extended periods of time, with little interaction with others. Industry feedback has indicated that there is a need for all members of small forestry teams to be trained in mental health awareness and first aid, to promote the wellbeing of themselves and their peers. Consultation will take place throughout this project to develop skills standards for understanding and practicing safety in remote operations.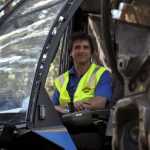 Project Scope
One skill set and two new units will be developed to address the need for specialised safety skills for remote operations.
Register your interest in the project
Subscribe to the Skills Impact newsletter to keep informed about project updates and opportunities to provide input and feedback. Make sure to select 'Forestry & Timber' as your industry of interest.
Relevant Occupations
People in forestry jobs use unique skill sets to plant, prune and protect trees from weeds and pests to ensure the health and growth of forests. Forest infrastructure and harvesting jobs require people who are skilled in operating mechanised equipment to construct and maintain roads, bridges and tracks in forests or to harvest trees and prepare them for transportation out of the forest.
Forestry occupations related to the project include:
Forestry Worker
Silviculture Operator
Tree Feller
Harvesting Machine Operator
On-site Wood Chipping Operator
Cable Logging Operator
Other Forestry Plant Operator
Timeline
Oct 2020
Initial scoping
Nov 2020 – Apr 2021
Development of draft qualifications, skill sets and units
May – Jun 2021
Drafts available for broad consultation
Jun – Jul 2021
Validation of final drafts
Jul – Sep 2021
Finalisation of Training Package components
Sep – Oct 2021
Independent Quality Assurance, and Edit and Equity review of Training Package components
Oct – Nov 2021
IRC consideration for sign-off and submission for endorsement
Project Team
Subject Matter Experts 
Subject Matter Experts will be drawn on throughout this project to help review and draft the revised units, skill sets and qualifications.
If you are interested in applying to be a subject matter expert and are able to volunteer your time to this project, please email details of your expertise to gdaian@forestworks.com.au
Opportunities for stakeholder input
Stakeholder input is appreciated throughout the duration of this project. The documents will be drafted in consultation with a Steering Committee, Subject Matter Experts and their networks. Opportunities to provide targeted feedback will occur when the draft materials are made available in May – June 2021, and again for validation of final drafts in July 2021. However, your feedback is welcomed at any time, and will help us in drafting the qualifications, skill set and units. It is important that training provides a skilled and flexible workforce for the future. The qualifications, skill sets and units need to reflect real work experience. So if you work in the sector, Skills Impact would love your input and help. Please feel free to register your interest for project updates and consultation opportunities by following the newsletter subscription link below. Alternatively, please feel free to contact the project manager, Georgiana Daian on 0413 660 987 or gdaian@forestworks.com.au.
Stakeholder Consultation Process
A list of key stakeholder organisations has been identified for this project. Skills Impact will ensure contact is made with each of these organisations during the development of this project to seek their involvement and their views on the draft qualifications, skill sets and units.
If you are aware of an organisation that you think should be involved, please contact the project team to ensure they are contacted by us.
Of course, all and any interested industry participants are encouraged to engage in the consultation of this project, when the draft qualifications, skill sets and units are available for feedback via this webpage and workshops that take place around Australia. Consultation is not limited to the organisations on this list. This list simply helps us to identify those organisations that, because of their industry role, size or specialty, are likely to have a key interest in the development and outcomes of this project.
Development
This stage has not yet commenced
Drafts Available
This stage has not yet commenced
Validation
This stage has not yet commenced
Finalisation
This stage has not yet commenced