IRC Skills Forecast
The Industry Reference Committee (IRC) is responsible for developing an IRC Skills Forecast and Proposed Schedule of Work (Skills Forecast) at the beginning of each year.
We are seeking your feedback on the priority skills that have been identified for the food, beverage and pharmaceutical industries between 2019 – 2022. Several projects have been proposed to address these priority skills, as summarised in the grey box below.
Feedback is being collected up until 15 April 2019. To provide your feedback, please click on the icon below.
The IRC Skills Forecast will be submitted from the IRC to the Australian Industry and Skills Committee (AISC) in April. The information will be used to update the AISC National Schedule of training package development projects.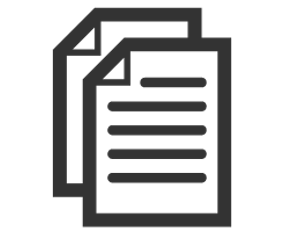 Read draft Skills Forecast & provide feedback
How to provide feedback:
We are collecting feedback via our online Feedback Hub, where you can post comments directly on the draft document, as well as view any comments from others. Your comments will remain anonymous. Only Skills Impact internal staff can identify users, but only to ensure the authenticity of comments and to follow-up where required. For more information, see our Privacy Policy. The feedback hub is moderated to avoid misuse, including the removal of any offensive material. For further details, see our Moderation Policy.
Click the 'Read draft Skills Forecast & provide feedback' link above.
You will be asked to register or login (for a free account). Follow the prompts.
Once logged in, you will be able to post feedback directly on the document.
Prefer to email us your feedback?
You can email your feedback to jstratford@skillsimpact.com.au.
Click here to download the draft document in Microsoft Word format.
What is a Skills Forecast?
Skills Forecasts identify skills gaps, emerging skills needs and associated training needs for industry and determine whether training packages should be changed (i.e. units of competency, skill sets and qualifications). The documents propose a plan for reviewing and developing the relevant units, skill sets and qualifications, which is then submitted by the IRC to the Australian Industry and Skills Committee (AISC) for their consideration and approval. The AISC advises Commonwealth and State Industry and Skills Ministers on the implementation of national vocational education and training policies, and approves nationally recognised training packages.
The AISC draws on this information to update their AISC National Schedule, and to determine future Training Package Projects. View current projects, that have been approved out of previous Skills Forecasts.
IRC Skills Forecasts Archive
2016 – 2019 Four Year Work Plan
Please note: IRC Skills Forecasts were previously called Four Year Work Plans.
Proposed Schedule of Work 2019 – 2022
2019-20
Project 1: Review of Food Processing Qualifications
Qualifications need to be reviewed in light of many key changes in the skills and tasks performed by the food processing workforce since 2011. These range from regulatory changes affecting food safety and manufacturing processes to trends in what consumers want to eat and drink.
Project 2: Research Pharmaceutical Manufacturing Qualification Usage
Research project to identify issues, propose solutions and drive enrolments in Pharmaceutical Manufacturing, given the critical need for industry to meet regulatory requirements, including auditable evidence of ongoing competency.
Additional Project: Bioprocessing in Pharmaceutical Manufacturing (Previously approved out of 2018 – 2021 Skills Forecast).
Development of training package components relevant to the manufacture of chemically processed drugs and medicines that are manufactured in living organisms such as bacteria, yeast and mammalian cells.
2020-21
Project 1: Research and identify duplication, and opportunities for incorporation of cross-sector and innovation units across qualifications and training packages.
Project 2: Review Flour Milling and Plant Baking Qualifications, which have not been reviewed since 2011.
2021-22
Project 1: Development and/or deletion of training package components as required, based on the research project undertaken in 2020-2021.
Project 2: Advanced Pharmaceutical Manufacturing
Development of qualifications, units and skill sets to meet skills gaps and needs identified in the CSIRO Medical Technologies and Pharmaceuticals Roadmap.
2022-23
Projects to be identified based on feedback from previously completed projects.
Development Process of IRC Skills Forecasts