Industry Overview
The pharmaceutical manufacturing sector puts science into action to produce and distribute life-saving and enhancing medical treatments. Society relies on the skills of this workforce to create safe and reliable products for both human and animal use, including molecular medicines, biologic drugs, and complimentary products such as vitamins, supplements, and sunscreens. While the 2020 COVID-19 pandemic has presented challenges to many workforces, it has also reaffirmed how important it is that Australia has access to up to date skills standards in pharmaceutical manufacture, providing access to the skills needed to get medicines to those who need them.  
Between 2016 and 2022 Industry Reference Committee (IRCs) were the formal channel for considering industry skills requirements in the development and review of training packages. In 2023, Jobs and Skills Councils will be established to support a greater voice to industry in its skills and training needs.
The Pharmaceutical Manufacturing Industry Reference Committee (IRC) operated as needed between December 2017 and December 2022, as an extension of the Food, Beverage and Pharmaceutical IRC.  
The pharmaceutical manufacturing industry covered the following sectors:
Medicine manufacturing (Biologics)
Medicine manufacturing (Molecule)
Complementary medicine manufacturing
Vitamin and mineral supplements manufacturing
Nutrition supplements manufacturing
Skin care, sunscreen and topical pharmaceutical manufacturing
Natural products
Veterinary pharmaceutical manufacturing/ regulation
Download the 2021-22 Year in Review for Food, Beverage and Pharmaceutical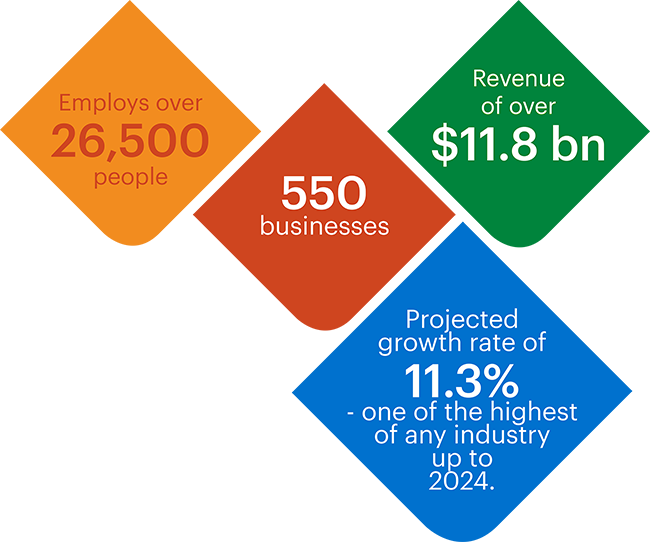 Want to know more about the work to improve skills standards for this industry?
Industry trends, challenges and opportunities were gathered through consultation with industry stakeholders and research to determine the skills industry will need in the future. They were documented in Skills Forecasts, which the Australian Industry and Skills Committee considered to determine future training package (skills standards) projects. Each project was overseen by the relevant Industry Reference Committee (IRC) and managed by Skills Impact. Click on the menu to the left for more information about the IRC, projects undertaken, Skills Forecasts, as well as units, skill sets and qualifications within the Training Package.