New Timber Harvesting Technologies
Menu: Click across the green arrows to view active and completed project stages. Consultation takes place at every stage of the project.
Case for change
Growing worldwide demand for timber and wood chip production means forest harvesting activity is likely to increase over the next five years. At the same time, there is constant pressure for forest harvesting organisations to improve their technical efficiency, reduce costs, and demonstrate best forest management and environmental practices. Industry is continually adopting new technologies that allow businesses to remain competitive, adhere to regulatory requirements, and keep up with demand. This is a continuous process that effects the technical skills required to perform work and safety practices in the work environment.
Geospatial technologies are one key area of development, with the industry using drones to perform quality control in their harvesting. This approach is quick and cost-effective but requires training so that workers are able to operate the equipment. There is great potential for this technology to be used in other areas that require the monitoring and evaluating of land and wildlife at different stages of harvesting.
Programming harvesting optimisation files is also a key skill required by industry. While two new units of competency in operating harvesting machines were developed as part of the Forest Harvesting Optimising Project, the use of such technology also effects the forestry technicians who program the log cutting instruction files.
Other key areas of development include systems for harvesting on steep slope terrain, best practices to minimise environmental footprint of forest harvesting, in field debarking of logs, and tree felling and chainsaw operation.
The Australian Industry and Skills Committee (AISC) approved this project out of the Forest and Wood Products Industry Sector IRC Skills Forecast and Proposed Schedule of Work 2018-2021 (see pages 55-62).
Skills Impact and the Forest Management and Harvesting Industry Reference Committee (IRC) will manage this project, consistent with the 2012 Standards for Training Package Development.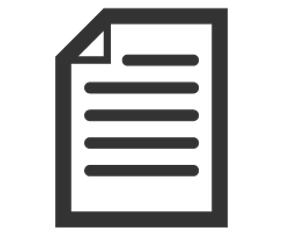 Download Project Proposal (see pages 55-62)
Project Plan
Technology has always been a key driver of change in the forest industry. Since saws and axes made way for chainsaws, harvesting technologies have been improving in efficiency. These days, sophisticated machinery, drones and remote sensing systems, in-field technologies and optimisation equipment are supporting the industry to be more productive, environmentally sustainable and safer. However, in order for these advances to truly be effective, training must reflect current practices, acknowledging how the industry is evolving.
The use of drones and remote sensing methods is making work quicker and less expensive, capable of mapping and evaluating forest from the skies. Meanwhile, new optimisation equipment is maximising the output of timber while also making it possible to track yield in real time. In-field wood chipping and debarking technologies are now more advanced, making it possible to perform chipping and debarking on the same site as timber is harvested with reduced costs and increased efficiency. Techniques for cable logging and tethered harvesting on steep slopes are another area where gains are being made, improving harvesting outcomes in a challenging environment. These new practices mean forestry workers require more advanced skills to program and operate such equipment and interpret the data they produce.
Even with these new technologies and advances in harvesting operations, there remains a need to conduct manual falling and chainsaw operations. Units of competency need to accurately reflect these high risk activities. Several industry programs rely on these skills standards to provide the benchmark for performance in these areas.
This project will involve consultation with the forest harvesting sector to ensure the skills required for these new harvesting technologies are supported and recognised by existing or new units or skill sets. It will also involve review of existing units to ensure skills needs and safety requirements continue to meet the needs of work environments.
Project Scope
This project will review and develop nationally endorsed units of competency for the forest management and harvesting sectors related to environmental practices, geospatial data management for forest assessment and tree inventory, and forestry operations.
Specifically, the project covers the following skills areas that support recent industry developments and its future activity:
Tree felling and chainsaw operation
Environmental care (forestry operators)
Cable logging and tethered harvesting systems
In-field wood-chipping operations
In-field debarking of logs
Geospatial technologies for forest operations
Programming harvesting optimisation files
The project will also develop new skill sets for harvesting on steep slope terrain and in-field chipping operations and new units of competency in harvesting technologies operations where required.
The project will review 25 existing units of competency (plus six units across all current FWP Training Package projects) and will develop new units of competency where required. New skill sets will also be developed.
Register your interest in the project
Subscribe to the Skills Impact newsletter to keep informed about project updates and opportunities to provide input and feedback. Make sure to select 'Forestry & Timber' as your industry of interest.
Relevant Occupations
In-field chipping operator
Log truck driver
Forwarder operator
Rigging Slinger (Cable Harvesting)
Choker (Cable Harvesting)
Chaser (Cable Harvesting)
Harvesting Technician
Tree Faller
Forestry Technician
Project Team
Project Timeline
July – August 2019
Initial Scoping
August – December 2019
Development of draft qualifications, skill sets and units
January – February 2020
Drafts available for broad consultation
March 2020
Validation of final drafts
April 2020
Finalisation of Training package components
June 2020
Submission for endorsement
Opportunities for stakeholder input
Stakeholder input and feedback is appreciated and welcomed throughout the duration of this project. Stakeholder contribution is essential, so that units reflect real work experience and training meets the needs and requirements of the industry.
Technical Advisory Committee
A Technical Advisory Committee (TAC) will be established to provide technical input to the review and development of units. The TAC may include technical industry experts, industry associations, employee associations, regulators and training providers. The support that the project needs from the TAC includes:
Provide input with respect to the project on areas of industry skill development requirements, job roles and key tasks and activities
Provide technical expertise that will inform the content of units of competency
Review and provide feedback to the draft materials
Provide input to clarify potential differing views on industry requirements
Share project materials with other experts for their input.
If you are interested and able to volunteer your time to this project, please contact gdaian@forestworks.com.au
Units of competency to be revised or developed
Development
Sophisticated new technologies are improving productivity, environmental sustainability and safety in the forest industry. As a result many job roles require higher levels of technical and digital skills than before. It's important these developments are reflected in nationally endorsed qualifications and skills standards to ensure industry can keep up with high demand for timber, a competitive market, and regulatory requirements.
In August and September 2019, the project team conducted site visits and consulted with people from 21 forestry organisations and nine arboriculture organisations to identify new skills driven by changes in technology and processes, to determine skill gaps in the existing units of competency.
Read about the skills development themes have emerged from these consultations under the 'Consultation and development activities so far'.
Next steps
The draft units of competency and qualifications will be made available on this webpage for broad stakeholder consultation and feedback from February 2020 (under the 'Drafts Available' menu above).
Thank you to those stakeholders that have been involved and provided feedback and advice so far.
The project will work with industry stakeholders over the next two months to review and develop the units of competency.
Please feel free to register your interest for consultation opportunities by contacting Dr Georgiana Daian at gdaian@forestworks.com.au. Please also follow projects updates by following the newsletter subscription link at the bottom of this page.
Consultation and development activities so far
The following skills development themes have emerged from consultations and site visits undertaken in August and September 2019.
A range of digital technologies is being implemented across the forest management and harvesting sector to collect and manage field data from forest operations. Examples include the use of mobile applications to access digital maps and other forestry field data and the collection of forestry data using unmanned aerial vehicles [UAV]. Currently, most organisations use vendor or in-house training programs to skill their harvesting operators.
Several harvesting contractors in Victoria have adopted winch assist systems in their operations to harvest trees on slopes of up to 60 degrees safely, without manual felling. Operating harvesters with winch assist system is a skill that will also be required in Queensland and Tasmania as the application of technology emerges in these states.
While not a new technology, in-field wood chipping is conducted with highly specialised machines in plantation forests for pulp and paper production. The in-field wood chipping operations are prevalent in the Green Triangle region, northern Tasmania and Western Australia. Employers have identified that the FWP Training Package does not suitably provide for this niche, but very specialised, job role.
Work processes for cable logging operations and the manual harvest of trees using a chainsaw in commercial harvesting operations have not changed over the last years. However, the volume of trees harvested manually has changed, from 90% five years ago to 1% now, due to mechanisation and safety concerns.
Chainsaw equipment and relevant FWP units of competency are also used, in large number, to fell trees as part of arboriculture, agriculture, conservation and land management, local government, emergency services and other government agency operations. The missing component from the training packages is a competency standard that provides skills to safely carry out chainsaw tree cutting operations while working at height.
The units of competency for applying environmental care principles and procedures in forest operations need to be consolidated and reinforced to facilitate skills outcomes sought by employers of both native and plantation forest management organisations.
Since this project also reviews the units of competency for transporting forestry logs/products using trucks, it was determined opportune to discuss and incorporate relevant skills requirements that are outlined in the industry's Draft Log Haulage Code.
Proposed new units
Based on the consultation outcomes above, industry stakeholders have proposed 12 new units of competency to support the current and emerging skill needs.
Geospatial and mobile technology
1. FWPXXXXXX Access, capture and communicate forestry field data using mobile applications
2. FWPXXXXXX Read and interpret digital forest operation plan maps
3. FWPXXXXXX Create digital forest operational maps
4. FWPXXXXXX Plan collection of forestry data using unmanned aerial vehicle [UAV]
5. FWPXXXXXX Assure quality of forestry data collected by unmanned aerial vehicle [UAV]
Harvesting optimisation (cutting instruction) files
6. FWPXXXXX Create cutting instruction files for harvesters
7. FWPXXXXXX Process harvester head optimisation data
In-field wood chipping
8. FWPXXXXXX Operate integrated and split flail and wood chipper with crane
9. FWPXXXXXX Operate split flail and wood chipper fed by excavator with log grapple
Cable logging
10. FWPXXXXXX Operate harvester with winch assist system
11. FWPXXXXXX Use mechanised equipment for forestry site preparation
Chainsaw operations (arboriculture)
12. FWPXXXXXX Use chainsaw above ground
Register your interest in the project
Subscribe to the Skills Impact newsletter to keep informed about project updates and opportunities to provide input and feedback. Make sure to select 'Forestry & Timber' as your industry of interest.
Drafts Available
This stage has not yet commenced
Validation
This stage has not yet commenced
Finalisation
This stage has not yet commenced