Industry Overview
Australian forests are a valuable, sustainable and renewable resource, providing the raw materials to produce paper and timber products, including everything from housing to toilet paper. The forest management and harvesting sector grows and manages the raw materials for these essential items
While bushfires, climate change and COVID-19 have presented recent challenges to industry, they have also highlighted the need and value of a skilled forest management and harvesting workforce. It has also reaffirmed the importance of Australia producing its own timber and paper products, with an ongoing focus on environmental sustainability and safety.
Between 2016 and 2022 Industry Reference Committee (IRCs) were the formal channel for considering industry skills requirements in the development and review of training packages. In 2023, Jobs and Skills Councils will be established to support a greater voice to industry in its skills and training needs.
The Forest Management and Harvesting Industry Reference Committee (IRC), along with the Timber and Wood Processing IRC and Timber Building Solutions IRC, were responsible for national training package qualifications relevant to forest and wood products.
The Forest Management and Harvesting Industry Reference Committee covered the following sectors:
Forest Growing and Management
Harvesting and Haulage
Download the 2021-22 Year in Review for the Forestry and Timber Industry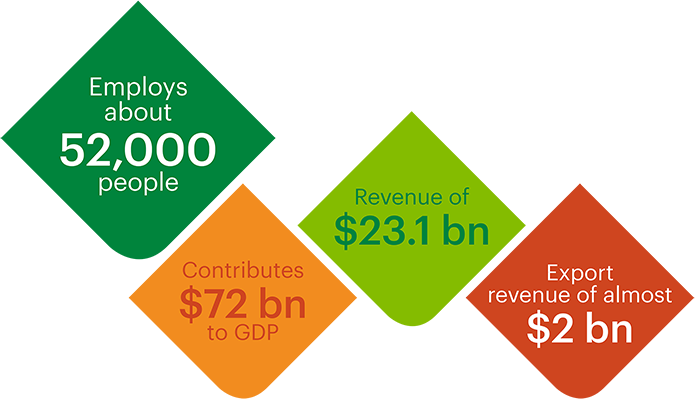 Want to know more about the work to improve skills standards for this industry?
Industry trends, challenges and opportunities were gathered through consultation with industry stakeholders and research to determine the skills industry will need in the future. They were documented in Skills Forecasts, which the Australian Industry and Skills Committee considered to determine future training package (skills standards) projects. Each project was overseen by the relevant Industry Reference Committee (IRC) and managed by Skills Impact. Click on the menu to the left for more information about the IRC, projects undertaken, Skills Forecasts, as well as units, skill sets and qualifications within the Training Package.
Note: above statistics refer to the whole Forest and Wood Products Industry. (Source: IBISWorld Industry Wizard, 2020)