IRC Skills Forecast
Each year in April, Industry Reference Committees (IRCs) are responsible for submitting an IRC Skills Forecast and Proposed Schedule of Work (Skills Forecast) to the Australian Industry Skills Committee (AISC).
Thank you to those who provided feedback on the draft Skills Forecast and the priority skills that have been identified for 2019 – 2022. Several projects have been proposed to address these priority skills, as summarised in the grey box below.
Feedback was collected on the draft Skills Forecast from 15 – 29 April 2019, via the online feedback hub, email and phone.
The Skills Forecast has been submitted to the AISC. The information will be used to update the AISC National Schedule of training package development projects.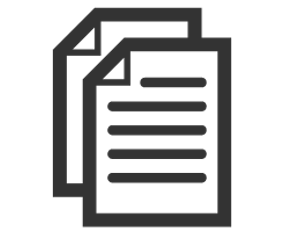 Click here to download the final document
If you would like to view the draft version that was available for feedback, including any comments made  click here
What is a Skills Forecast?
Skills Forecasts identify skills gaps, emerging skills needs and associated training needs for industry and determine whether there is a need to change training packages (i.e. units of competency, skill sets and qualifications). The documents propose a plan for reviewing and developing the relevant units, skill sets and qualifications, which is then submitted by the IRC to the Australian Industry and Skills Committee (AISC) for their consideration and approval. The AISC advises Commonwealth and State Industry and Skills Ministers on the implementation of national vocational education and training policies, and approves nationally recognised training packages.
The AISC draws on this information to update their AISC National Schedule, and to determine future Training Package Projects. View current projects, that have been approved out of previous Skills Forecasts.
IRC Skills Forecasts Archive
2016 – 2019 Four Year Work Plan
Please note: IRC Skills Forecasts were previously called Four Year Work Plans.
Proposed Schedule of Work 2019 – 2022
2019-20
National Heavy Vehicle Regulator (NHVR) Master Industry Code of Practice – Log Haulage Operators
This project is to investigate the skills implications and training requirements resulting from the National Heavy Vehicle Regulator's Master Industry Code of Practice, and the subsidiary, industry-specific code of practice for harvesting and haulage operations. Relevant units will be reviewed.
Review of Certificates II and III in Timber Merchandising
This project is to review the Certificates II and II in Timber Merchandising.
Assessment Instruments
This project is to encourage and support industry's use of the Training Package. Uptake of industry standards as workplace standards, engaging with training providers in an assessment-only mode, requires that the assessment tool is as standardised as the competency standard itself.
2020-21
Assessment Instruments – Implementation Support
This is a proposed extension of the 2019-2020 'Assessment Instruments' project, with the objective of establishing an assessment-based model of competency attainment/skill set completions.
Safety Leadership in remote forestry and related operations
This project is to interrogate industries' unique requirements for safety leadership and risk compliance management. It will identify the nature and risks of operating in remote areas, the impact of extreme weather on operational safety, and interactions with multiple industry partners.
Log Haulage Operators – Code of Practice Adoption
The Log Haulage Operator Code of Practice (being developed under the NHVR's Master Industry Code of Practice) may impact on units of competency relating to the transportation of logs and wood and forestry products.
Review of Sawmilling and Processing job roles and qualifications
This project is to review Certificates II to IV in Sawmilling and Processing to identify better enrolment pathways, skill sets and connections with specific job roles.
National Construction Code (NCC) compliance responsibilities
Recent changes to the National Construction Code (NCC), allowing timber buildings up to a height of 25m, creates new product obligations, some of which will have work function and skills development implications that will be reviewed here.
2021-22
Forest certification impact on work functions and skill requirements
This project is to assess the impact of the Forest Certification Scheme and Responsible Wood program across job clusters in terms of work functions and Training Package gaps.
Timber product development and supply chain innovation
This project is subject to industry consultation conducted during the AISC cross-sector project, 'Supply Chain'. In principle, this priority covers skills for supporting product development in timber processing and for improving performance in product supply chain operations.
Cladding and fire safety
This project aims to investigate the consequences of building cladding and fire safety guidelines changes for industry, work functions and job roles.
2022-23
Bioenergy, co-generation and biochar
This project is in response to the emergence of renewable energy strategies by industry. In principle, it covers skills requirements for supporting biomass-based energy developments, where the feedstock is derived from woody biomass and other agricultural plant residues.
Development Process of IRC Skills Forecasts