High Volume Production Baking Project
Menu: Click across the green arrows to view active and completed project stages. Consultation takes place at every stage of the project.
Case for change
The operation of factories that produce bread, bread products, biscuits, pastries and cakes, is becoming increasingly digitalised and automated. Many of the required skills and knowledge, including enhanced quality control, traceability and supply chain systems, and managing allergens and contaminants, are similar to the skills that are reflected in the units and qualifications that are under review as part of the Food and Beverage Processing Project that is currently underway. This project will include a review of the Certificate III in Plant Baking and consider how these updated skills standards should be best captured.
The Australian Industry Skills Committee (AISC) approved this project, out of the Annual Update IRC Skills Forecast and Proposed Schedule of Work.
Skills Impact and the Food, Beverage and Pharmaceutical Industry Reference Committee (IRC) will oversee this project, consistent with the 2012 Standards for Training Package Development.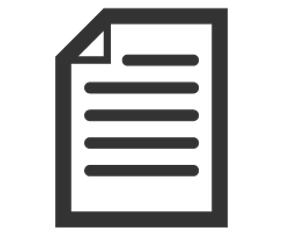 Download Project Proposal (see page 50)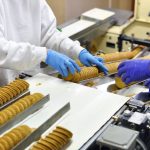 Project Plan
Skilled workers are needed in the plant baking sector to produce products like bread, biscuits, cakes, and other baked goods that fill our supermarket shelves. The skills used in these job roles are similar to those used in other high-volume food and beverage processing factories, and are impacted by some of the same trends and developments. Like many sectors within this environment, plant baking is becoming increasingly digitalised and automated to keep up with the continued high demand for wholesome and delicious Australian baked goods. Consumer interest in ethically sourced, locally made, healthy products is also influencing the way industry operates. As a result, workers require updated skills for working with automated equipment and enhanced traceability and supply chain systems.
As IBISWorld reports, the plant baking sector is undergoing a period of change and Australians are spending more money on high-quality baked goods. "Over the past five years, rising health consciousness has increased demand for wholemeal, seeded, gluten-free and other breads perceived to be healthier than traditional white bread. The popularity of breads enriched with added nutrients has also contributed to growing demand for premium breads and bakery products".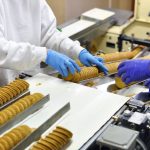 The production of large quantities of baked goods requires different skills than the retail baking sector. To contribute successfully as part of a team on a production line, the plant baking workforce requires skills in operating machinery and equipment, following instructions and recipes, troubleshooting problems, and maintaining quality control. The ability to operate complex automated machinery with digitalised processed and computer interfaces is also important in this setting. The skills standards for retail baking are not currently under review. They were revised as part of a national project in 2017 (read more).
Industry feedback has indicated that the Certificate III in Plant Baking no longer reflects the skills required of job roles in this sector. This project will review the qualification and the units of competency within it, to reflect the structure and skills needs of current job roles. This will support future learners to gain the relevant skills as they pursue a career in plant baking.
Project Scope
The Certificate III in Plant Baking and three plant baking-specific units of competency within this qualification will be reviewed, to determine how to better capture the skills standards for this sector. Seven plant baking-specific units of competency previously listed in the Food and Beverage Processing project will also be reviewed.
The plant baking-specific units within this qualification have been described by some in the industry as outdated and not useful and there have been very few enrolments in the Certificate III in Plant Baking over the past three years. A full review of this qualification will determine whether this qualification is needed, whether a skill set would better address the skills required of plant bakers or whether to develop a specialist stream within the Certificate III in Food Processing.
Register your interest in the project
Subscribe to the Skills Impact newsletter to keep informed about project updates and opportunities to provide input and feedback. Make sure to select 'Food, Beverage & Pharmaceutical' as your industry of interest.
Relevant Occupations
Plant bakery packing room operator
Plant bakery production operator
Bakery production operator
Production and packing operator
Baking production worker
Production worker
Food process worker
Project Team
Timeline
August 2020
Initial scoping
September 2020
Development of draft qualifications, skill sets and units
September/October 2020
Drafts available for broad consultation
November 2020
Validation of final drafts (concurrent with the Food & Beverage Processing project validation)
January/February 2021
Finalisation of Training Package components
February/March 2021
Independent Quality Assurance, and Edit and Equity review of Training Package components
April 2021
IRC consideration for sign-off and submission for endorsement
Opportunities for stakeholder input
Experienced plant baking operators and others with knowledge in this field who are able to describe the skills and qualifications needed for this industry are invited to engage with this project.
It is important that training provides a skilled and flexible workforce for the future. The qualifications, skill sets, and units need to reflect real work experience. So, if you work in the sector, Skills Impact welcomes your input and assistance.
The skills standards will be drafted in consultation with Subject Matter Experts and their networks. Opportunities to provide targeted feedback will occur when the draft skills standards are made available in September/October 2020, and again for validation of final drafts in November 2020. However, your feedback is welcomed at any time, and will help us in drafting the qualifications, skill set and units.
Please register your interest in project updates and consultation opportunities by following the newsletter subscription link. Alternatively, contact the project manager, Susie Falk on 03 9321 3526 or sfalk@skillsimpact.com.au.
N.B. Due to COVID-19 restrictions, Webinars will be held to replace the face-to-face consultation workshops Skills Impact would usually host around Australia.
Stakeholder Consultation Process
A list of key stakeholder organisations has been identified for this project based on their industry role, size or specialty. Skills Impact will ensure contact is made with each of these organisations to seek their involvement and views on all draft qualifications, skill sets and units. Consultation is not limited to the organisations on this list, they have simply been identified as the most likely to have a key interest in the development and outcomes of this project
If you are aware of an organisation that you think should be involved, please contact the project team to ensure they are contacted by us.
Development
This stage has not yet commenced
Drafts Available
This stage has not yet commenced
Validation
This stage has not yet commenced
Finalisation
This stage has not yet commenced