Australian Native and Bush Food Project
Menu: Click across the green arrows to view active and completed project stages. Consultation takes place at every stage of the project.
Case for change
There is an increasing market both locally and internationally for Australian native and bush foods. New job roles are emerging, requiring specific skills for working in remote locations, harvesting and processing wild food, and exporting products according to strict regulations. Skills in cultural sensitivity are also important, as Aboriginal and Torres Strait Islander communities have grown, harvested and cooked native plants for thousands of years. With only a small proportion of native foods possessing food safety certification so far, there is plenty of potential for further growth.
The Australian Industry Skills Committee (AISC) approved this project, out of the 2021 Annual Update IRC Skills Forecast and Proposed Schedule of Work.
The Food, Beverage and Pharmaceutical Industry Reference Committee (IRC) will oversee this project as part of their responsibility to support engagement with the sector, and to ensure the project meets industry stakeholder needs.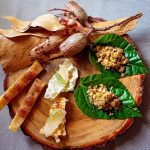 Skills Impact will manage this project, consistent with the 2012 Standards for Training Package Development.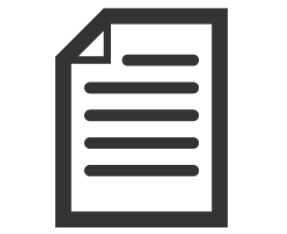 Download Project Proposal (see page 48)
Project Plan
Domestic and international consumers are hungry for Australian native and bush foods, which offer both nutritional benefits and cultural appeal. Eighty seven percent of businesses in this sector project that they will expand over the next five years, with new businesses continually opening across Australia, particularly in rural, regional and remote areas. Given only 18 out of the 6,400 counted varieties of native foods have received food safety certification for commercial production so far, there is plenty of room for expansion in this sector.
While some of the skills used to work with native foods and produce are similar to those used to grow, harvest and process other plants for food, the skill needs of this native sector are unique. The plants themselves are also unique in their growth and yield and require expertise to grow and harvest in an efficient and sustainable way.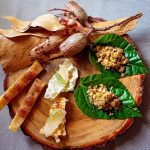 Many businesses in the sector are small and operations involve many steps in the supply chain', from planting and harvesting, to processing, through to product promotion. Therefore, those working in the sector require a broad range of skills. Unique expertise is required for complying with domestic and international regulations associated with food safety, transport and biosecurity, especially as the industry looks to expand. Skills in product development and marketing are also required to find a market for foods that the public may not be familiar with.
Consultation will take place throughout this project to define the skills needs of Australia's burgeoning native and bush food industry and address them within national skills standards.
Advice from Aboriginal and Torres Strait Islander people and organisations will be an important part of consultation activities for this project. We acknowledge that Aboriginal and Torres Strait Islander people have gathered, grown, harvested and consumed native food for tens of thousands of years and continue to play an important role in the increasing interest and awareness of these foods. The project will also focus on outlining the cultural competence skills required by those working in the sector alongside Aboriginal and Torres Strait Islanders communities.
Project Scope
This project aims to address the need for national skills standards to describe the skills needs of the Australian native and bush foods sector, which could involve existing food processing units, units imported from other training packages (such as the AHC Agriculture, Horticulture and Conservation and Land Management Training Package), and new units.
Register your interest in the project
Subscribe to the Skills Impact newsletter to keep informed about project updates and opportunities to provide input and feedback. Make sure to select 'Food, Beverage and Pharmaceutical' as your industry of interest.
Relevant Occupations
Growers and harvesters
Packers and processors
Skilled labourer
Kitchen/catering assistants
Team leaders
Quality assurance
Marketing professionals
Project Team
Timeline
August 2021
Initial scoping
September/October 2021
Development of draft qualifications, skill sets and units
November/December 2021
Drafts available for broad consultation
February 2022
Validation of final drafts
March/April 2022
Independent Quality Assurance, and Edit and Equity review of Training Package components
April 2022
IRC consideration for sign-off and submission for endorsement
Opportunities for stakeholder input
Those with experience and knowledge in native and bush foods, who are able to describe the skills needed for this industry are invited to engage with this project.
It is important that training provides a skilled and flexible workforce for the future. The qualifications, skill set, and units need to reflect real work experience. So, if you work in the sector, Skills Impact welcomes your input and assistance.
The skills standards will be drafted in consultation with Subject Matter Experts and their networks. Opportunities to provide targeted feedback will occur when the draft skills standards are made available in November/December 2021, and again for validation of final drafts in February 2022. However, your feedback is welcomed at any time, and will help us in drafting the qualifications, skill set and units.
Please register your interest in project updates and consultation opportunities by following the newsletter subscription link. Alternatively, contact the project manager, Cathy Beven cathy@skillsimpact.com.au
N.B. webinars will be held to replace face-to-face consultation workshops where necessary due to COVID-19 related restrictions.
Stakeholder Consultation Process
A list of key stakeholder organisations has been identified for this project based on their industry role, size or specialty. Skills Impact will ensure contact is made with each of these organisations to seek their involvement and views on all draft qualifications, skill set and units. Consultation is not limited to the organisations on this list, they have simply been identified as the most likely to have a key interest in the development and outcomes of this project
If you are aware of an organisation that you think should be involved, please contact the project team to ensure they are contacted by us.
Development
This stage has not yet commenced
Drafts Available
This stage has not yet commenced
Validation
This stage has not yet commenced
Finalisation
This stage has not yet commenced