IRC Skills Forecast
We are seeking your feedback on projects that have been proposed for 2020 – 2021 and specific changes to the industry environment that have been identified in this year's Annual Update to the IRC Skills Forecast and Proposed Schedule of Work (Skills Forecast).
Proposed projects are summarised in the grey box below.
This year's Annual Update includes information about employers' use of training packages and qualifications, barriers to hiring apprentices and trainees, and reasons behind non-completion rates. It also looks at alternative training being delivered, some of which draws on the training package, but is not delivered by registered training organisations.
Feedback is being collected up until 14 April 2020.
This Annual Update to the Skills Forecast will be submitted from the IRC to the Australian Industry and Skills Committee (AISC) at the end of April. The information will be used to update the AISC National Schedule of training package development projects.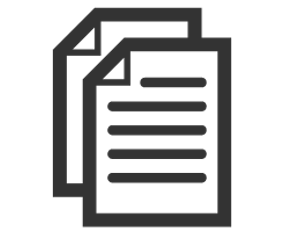 View draft Annual Update and provide feedback
How to provide feedback
We are collecting feedback through our online Feedback Hub, where you can post comments directly on the draft document, as well as view any comments from others. Your comments will remain anonymous. Only Skills Impact internal staff and contractors working directly on the Skills Forecast can identify users. For more information, see our Privacy Policy. The feedback hub is also moderated to avoid misuse. For further details, see our Moderation Policy. 
Click the document icon above.
You will be asked to register or login (for a free account). Follow the prompts.
Once logged in, you will be able to post feedback directly on the document.
Prefer to email us your feedback?
You can email your feedback to jstratford@skillsimpact.com.au.
Click here to download the draft document in Microsoft Word format.
What is a Skills Forecast?
Skills Forecasts describe industry trends, opportunities and challenges, and identify skills gaps and emerging skills needs. They propose a four year plan for reviewing and developing relevant units, skill sets and qualifications across a training package. They are created once every three years, but are updated annually. The Annual Updates identify any specific changes to the industry environment, and to address current priority issues.
Every year in April, the full Skills Forecast or Annual Update is submitted by the relevant IRC to the Australian Industry and Skills Committee (AISC). The AISC advises Commonwealth and State Industry and Skills Ministers on the implementation of national vocational education and training policies, and approves nationally recognised training packages.
The AISC draws on this information to update their AISC National Schedule, and to determine future Training Package Projects. View current projects, that have been approved out of previous Skills Forecasts.
Current Skills Forecast
2019 – 2022 Skills Forecast
(click here to see the draft document that was available for feedback from 25 March – 15 April 2019, including any comments made)
Skills Forecasts Archive
2016 – 2019 Four Year Work Plan
Please note: IRC Skills Forecasts were previously called Four Year Work Plans.
Proposed Schedule of Work
2020-21
Project 1: Flour Milling 
The flour and grain milling industry has been adapting its operations to meet growing consumer preferences for healthier options. Organic, gluten-free and wholemeal products are no longer a niche market. The necessary skills for the workforce are evolving beyond 'traditional' practices to include machinery, supply chain and traceability systems management, and food safety regulations compliance. This project proposes a review of the Certificate IV in Flour Milling, to meet the current skills requirements of technical millers in Australia.
Project 2: High Volume Production Baking
The operation of factories that produce bread, bread products, biscuits and cakes, is becoming increasingly digitalised and automated. Many of the required skills and knowledge, including enhanced quality control, traceability and supply chain systems, and managing allergens and contaminants, are similar to the skills that are reflected in the units and qualifications that are under review as part of the current Food & Beverage Processing Project. This project would include a review of the Certificate III in Plant Baking and consider whether to replace it with a specialisation within the Certificate III in Food Processing.
2021-22
Project 2: Advanced Pharmaceutical Manufacturing
Development of qualifications, units and skill sets to meet skills gaps and needs identified in the CSIRO Medical Technologies and Pharmaceuticals Roadmap.
2022-23
Projects to be identified based on feedback from previously completed projects.
Insight into Qualification and Employment Outcomes
The Certificate III in Food Processing is considered valuable by some employers when it can be contextualised to specific industries. For example, Stephen Nelsen, Head Brewery Lecturer at TAFE SA, said the course he runs is always fully booked, with approximately 30% of students enrolling from interstate.
Graduate Janie Butterworth from Beer Garden Brewing, said the course was an important step in her journey to commercial success. "The technical focus of the Certificate III means that we have the capability to produce award winning, world class beer in our beautiful but isolated part of the world".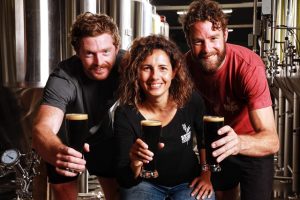 Jake Nicholas, Janie Butterworth and Dan Treagus. Photo credit to Robert Lang Photography
Students of the same qualification who undertake the cheese-focussed course at the Artisan Cheese Making Academy Australia have a high success rate in finding work associated with their learning soon after graduating: 29 out of the 30 recent graduates of this course are now working in cheese production facilities, start-up companies, as chefs or in retail roles.
Read more
Development Process of IRC Skills Forecasts