Pet Care & Animal Training Project
Menu: Click across the green arrows to view active and completed project stages. Consultation takes place at every stage of the project.
Case for change
Changing attitudes towards animals and their role in our lives is driving an increased demand for premium pet products and animal services. This has seen growth in areas of pet grooming, animal health care, assistance animals, and the nursing, rehabilitation and treatment of animals.
Companion Animals are being used for the assistance of a wider range of conditions causing an increased demand for companion animals. Primarily dogs are used in this field with an expansion into different types of animals. Pet grooming similarly is seeing an increase in the types of services offered for a range of animals. This is an area with a high demand for skilled workers.
Most qualifications related to animal attendants and trainers, pet grooming and styling, companion animals and captive animals have not been fully reviewed since 2010. Industry has indicated that these are no longer considered fit for purpose and need to be updated to reflect the full breadth of the sector and the changing ways animals are valued.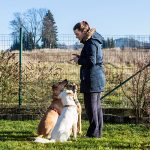 The Australian Industry and Skills Committee (AISC) approved this project out of the 2019-2022 Animal Care and Management IRC Skills Forecast and Proposed Schedule of Work (see pages 30-35).
Skills Impact and the Animal Care and Management Industry Reference Committee (IRC) will manage this project, consistent with the 2012 Standards for Training Package Development.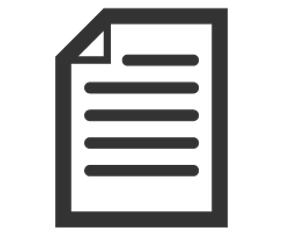 Download Project Proposal (see pages 30-35)
Register your interest in the project
Subscribe to the Skills Impact newsletter to keep informed about project updates. Make sure to select 'Animal Care and Management' as your industry of interest on the subscription form.
Project Plan
Australians are recognising the importance of their pets' wellbeing and the value animals add to their lives. This is reflected in how much people are spending on their pets, with household expenditure on pets increasing by 29% between 2013 and 2016 (Animal Medicines Australia). As pet owners look to a broader range of options to keep their pets healthy and happy, (and keeping themselves healthier and happier as a result) the market is diversifying, which in turn is causing a demand for skilled workers in areas such as pet grooming, animal health care, animal training and regulation.
Pet grooming is an expanding sector, driven by the changing perception of the place of a pet in a family. Workers in this sector are traditionally self-employed sole traders, but high demand means veterinary clinics and large pet shop chains are also starting to offer pet grooming services. The popularity of grooming services is so high that businesses like these are experiencing a shortage of skilled workers to perform the work.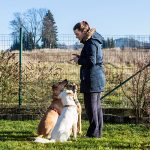 There is also growing recognition of and demand for assistance, companion and therapy animals, requiring consistent skill standards for training animals and supporting their wellbeing.
Animal regulation plays a key role in promoting animal welfare in our communities, providing services to rehabilitate and rehome lost or abandoned pets.
While each of these sectors has its own focus, foundational skills are required across all sectors for managing the wellbeing of animals. Industry has indicated that current skills standards for these areas are not fit for the current industry needs, requiring a review to bring them up to date. Consultation will continue throughout this project to identify skills needs across pet grooming, companion animals, animal control, and pet care and training. In this way industry will have access to skill standards that support with the diverse ways animals are cared for and enrich people's lives.
Project Scope
The project involves the review of four separate, but related, industry sectors covered by the ACM Animal Care and Management Training Package:
General Animal Studies

Certificates I, II and III in General Animal Studies
1 existing skill set
19 ACMGAS existing units

Companion animals

Certificates III and IV in Companion Animal Services
17 ACMCAS existing units
Pet Grooming

Certificate III in Pet Grooming and Certificate IV in Pet Styling
5 AHCGRM existing units
Animal Control and Regulation

Certificate IV in Animal Control and Regulation
9 existing AHCACR units
Register your interest in the project
Subscribe to the Skills Impact newsletter to keep informed about project updates. Make sure to select 'Animal Care and Management' as your industry of interest on the subscription form.
Relevant Occupations
Kennel, cattery and animal shelter workers
Animal care attendants
Pet shop workers and managers
Companion animal breeders
Companion and therapy animal trainers
Pet groomers and stylists
Local government rangers
Timeline
October – November 2019
Initial scoping
November 2019 – January 2020
Development of draft qualifications, skill sets and units
February 2020
Drafts available for broader consultation
June 2020
Validation of final drafts
August 2020
Finalisation of Training Package components
October 2020
IRC consideration for sign-off and submission for endorsement
Qualification and units
Below is a list of current qualifications and units proposed for revision as part of this project. In preparation for the review of these components, we invite you to provide your input on the current qualifications and units. We would like to know what changes or updates should be made to the components so that they meet the skills needs of the industry.
To provide feedback, please use our feedback form. Alternatively, you can email Tom Vassallo tvassallo@skillsimpact.com.au.
Project Team
Stakeholder Consultation Process
A list of key stakeholder organisations is being developed for this project. Skills Impact will ensure contact is made with each of these organisations during the development of this project to seek their involvement and their views on the draft qualifications and units.
If you are aware of an organisation that you think should be involved, please contact the project team to ensure they are contacted by us.
Of course, all and any interested industry participants are encouraged to engage in the consultation of this project, when the draft qualifications and units are available for feedback via this webpage and workshops that take place around Australia. Consultation is not limited to the organisations on this list. This list simply helps us to identify those organisations that, because of their industry role, size or specialty, are likely to have a key interest in the development and outcomes of this project.
Opportunities for stakeholder input
Stakeholder input is encouraged throughout the duration of this project. We invite feedback from those working in the industry, so that the qualifications and units reflect real work experience and support a skilled and flexible workforce for the future. There are several ways to contribute:
Provide comment on the draft materials when they are made available on this website, which is expected to be in February 2020
Confirm the drafts meet industry needs and by providing validation of final drafts, which is expected to occur in July 2020
Register your interest for project updates and consultation opportunities by following the newsletter subscription link above
Provide feedback at any time by contacting the project manager, Tom Vassallo on 03 9321 3526 or tvassallo@skillsimpact.com.au
Subject Matter Experts
Subject Matter Experts will be drawn on throughout this project to help review and draft the revised units, skill set and qualifications.
If you are interested in applying to be a subject matter expert and are able to volunteer your time to this project, please email details of your expertise to tvassallo@skillsimpact.com.au
Development
This stage has not yet commenced
Drafts Available
This stage has not yet commenced
Validation
This stage has not yet commenced
Finalisation
This stage has not yet commenced