Horse Care Project
Menu: Click across the green arrows to view active and completed project stages. Consultation takes place at every stage of the project.
Case for change
In 2019, the Animal Care and Management IRC commissioned an Equine Industry Survey to ascertain how work with equines is being done and who is doing that work. While several representative bodies have strong views on scope of practice, the survey was designed to provide evidence of the type and nature of services being accessed by equine owners, carers, trainers, riders and others responsible for the day to day welfare of equines. The combination of direct consultations, the equine survey, workshops and other feedback mechanisms identified issues to be addresses as part of this project. This included the need to strengthen skills in horse safety, behaviour and welfare, and the need to recognise the many transferable skills across sectors involved in the care of equines.
As part of this project units of competency in a range of horse care sectors will be updated to embed horse safety, behaviour and welfare skills for specific job tasks. This will reflect the holistic approach to equine welfare that survey participants overwhelmingly requested. Consideration will also be given to repackaging the skills standards to enable a variety of job outcomes and reduce complexity. To achieve this, a 'job family' is being proposed by the IRC to reflect the 'equine care' sector, which groups a range of current and emerging occupations, such as performance horse (equestrian events), rescue centres, sanctuaries, agistments, and allied health services (massage, body workers, saddle/equipment fitting, dentistry).
The Equine Industry Survey received 546 responses, with the following key findings:
The skills most in demand are associated with horse safety, animal behaviour and animal welfare.
A shortage of skilled labour was mentioned in reference to specific occupations, including farriers, track (including exercise) riders, grooms and saddle fitters.
There were calls for workplace-based training and practical skills, although some scepticism is expressed about its effectiveness given the lack of regulation in these areas of the industry.
It is difficult to access equine services in regional, rural and remote areas. Many customers feel limited to 'what they can get', bemoaning the reliability of, or waiting times for, providers who service broad geographical areas.
There continues to be specific labour force shortages, especially regarding farriers and track riders. These shortages are sometimes addressed by unqualified service providers, who are of varying quality.
One key purpose of the survey was to establish the current use of equine dentistry in Australia. Most respondents (95%) to the IRC survey said they engage service providers for equine dental care, indicating widespread knowledge of the importance of horses' teeth to their overall health and the ongoing demand for services. The majority (53%) selected equine dental technicians as their service provider, while veterinarians were engaged by 23% of respondents. Around 24% arranged for both equine dental technicians and veterinarians to be present.
The Australian Industry Skills Committee (AISC) approved this project, out of the Annual Update IRC Skills Forecast and Proposed Schedule of Work.
Skills Impact and the Animal Care and Management Industry Reference Committee (IRC) will oversee this project, consistent with the 2012 Standards for Training Package Development.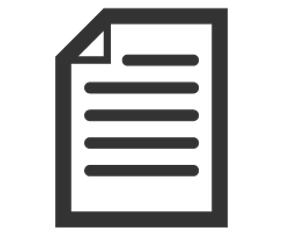 Download Project Proposal (see page 38)
Register your interest in the project
Subscribe to the Skills Impact newsletter to keep informed about project updates. Make sure to select 'Animal Care and Management' as your industry of interest on the subscription form.
Project Plan
From a stablehand or groom, to a saddle fitter, nutritionist, massage therapist or equine dentist, a career working with horses can lead down many different paths. Even so, caring for horses is not a solo endeavour, requiring input from a range of individuals with specific expertise. Specialist skills are required to make sure a horse's teeth, body and hooves are healthy, that the equipment used is appropriate and safe, and that all their basic needs are met. Across all these roles, whether someone has grown up with horses or started their equine career in the classroom, skills in safety are an integral part of providing care to horses, protecting equine professionals and those around them in all their interactions with horses.
Particular safety considerations will vary depending on job role and task, as well as environment, equipment, the horse's work and health history, and who else is sharing the space. It is essential that these variables are addressed in national qualifications and skills standards, so the next generation of horse care workers can gain the expertise they need to work safety and effectively with horses.
In 2019, Skills Impact undertook a survey to explore the types of horse care services used, who is carrying out this work and how, and the skills and knowledge workers and owners possess and develop. From the 546 responses, it was affirmed that safety, animal behaviour and animal welfare are key skills for this kind of work. However, industry indicated that there could be a better way to incorporate safety and care skills in current qualifications, skills set and units, so that it is consolidated throughout the learning journey as a key element of this work.
The survey also indicated that some skills areas, such as allied health services like nutrition and massage, are not currently defined by nationally endorsed skills standards. There is also a need to consider how to provide better access for people pursuing a career working with horses and support more flexible career pathways along the way. Skills standards and qualifications are required to support school leavers right through to specialist occupations and leadership and management roles.
As part of this project, the skills requirements of those who provide horse care services will be considered, so that they can be described in consistent skills standards agreed upon by industry. There are many experts with years of experience in Australia's horse care industry. If you are experienced and knowledgeable about the care of horses, this is your chance to support future industry leaders, by defining the essential and necessary skills for various jobs in the horse care industry.
Project Scope
This project will review Certificate II in Horse Care, Certificate III in Performance Horse, Certificate IV in Equine Dentistry and Diploma of Performance Horse Management and relevant units.
The Certificate III in Equine Hoof Care will also be updated as it contains some of the units that will be reviewed. However, the qualification itself is not being reviewed at this time.
Register your interest in the project
Subscribe to the Skills Impact newsletter to keep informed about project updates. Make sure to select 'Animal Care and Management' as your industry of interest on the subscription form.
Relevant Occupations
Stable hand
Farm hand
Groomer
Exercise rider
Trail-ride assistant
Strapper
Stud hand
Husbandry
Hoof care practitioner
Equine dentist
Saddle, bit and equipment fitters
Alternative therapies (bodywork, massage, nutrition etc)
Performance horse enterprise management
Timeline
August – October 2020
Initial scoping
November 2020 – January 2021
Development of draft qualifications, skill sets and units
Mid-February 2021
Drafts available for broad consultation
May 2021
Validation of final drafts
June 2021
Finalisation of Training Package components
July – August 2021
Independent Quality Assurance, and Edit and Equity review of Training Package components
September 2021
IRC consideration for sign-off and submission for endorsement
Components
Project Team
| | |
| --- | --- |
| Lucinda O'Brien | Industry Skills Standards Manager/Specialist lucinda@skillsimpact.com.au |
| Diana McNaughton | Industry Engagement Manager diana@skillsimpact.com.au |
| Sue Hamilton | Industry Skills Standard Contractor |
| Tom Vassallo | Industry Skill Standards Development Manager and Strategic Training Package Review Specialist, Skills Impact |
Opportunities for stakeholder input
Stakeholder input is appreciated throughout the duration of this project. The documents will be drafted in consultation with Subject Matter Experts and their networks. Opportunities to provide targeted feedback will occur when the draft materials are made available in February 2021, and again for validation of final drafts in May 2021. However, your feedback is welcomed at any time, and will help us in drafting the qualifications, skill set and units. It is important that training provides a skilled and flexible workforce for the future. The qualifications, skill sets and units need to reflect real work experience. So if you work in the sector, Skills Impact welcomes your input and help. Please feel free to register your interest for project updates and consultation opportunities by following the newsletter subscription link below. Alternatively, please feel free to contact the project manager, Lucinda O'Brien on 03 9321 3526 or lucinda@skillsimpact.com.au.
Stakeholder Consultation Process
A list of key stakeholder organisations has been identified for this project. Skills Impact will ensure contact is made with each of these organisations during the development of this project to seek their involvement and their views on the draft qualifications, skill sets and units.
If you are aware of an organisation that you think should be involved, please contact the project team to ensure they are contacted by us.
Of course, all and any interested industry participants are encouraged to engage in the consultation of this project, when the draft qualifications, skill sets and units are available for feedback via this webpage and workshops that take place around Australia. Consultation is not limited to the organisations on this list. This list simply helps us to identify those organisations that, because of their industry role, size or specialty, are likely to have a key interest in the development and outcomes of this project.
Development
This stage has not yet commenced
Drafts Available
This stage has not yet commenced
Validation
This stage has not yet commenced
Finalisation
This stage has not yet commenced