Animal Incident Management Project
Menu: Click across the green arrows to view active and completed project stages. Consultation takes place at every stage of the project.
Case for change
Incidents such as bushfires and floods in urban and rural areas have driven the need for expertise in dealing with large animals (such as horses, cattle and sheep) and large groups of animals. Industry workers need to be properly trained in how to safely respond to these incidents in order to help minimise the risk of injury to people involved, to improve the welfare outcomes for the animals, and minimise any losses.
"Knowledge of and ability to apply large animal rescue techniques in various natural or anthropogenic disasters, emergencies or accidents" was identified as a priority skill in the 2017-2020 IRC Skills Forecast and proposed Schedule of Work. A subsequent Case for Change demonstrated the reasoning for this project, setting out evidence for proposed changes to the ACM Animal Care and Management Training Package, including the scope of the research, analysis and industry engagement undertaken to collate the evidence base.
In addressing this skill priority, this project will identify and fill gaps in current qualifications, skill sets and units of competency from the ACM Animal Care and Management Training Package to provide workers with high level skills to respond to incidents involving animals, including skills in animal first aid.
Skills Impact and the Animal Care and Management Industry Reference Committee (IRC) will manage this project, consistent with the 2012 Standards for Training Package Development.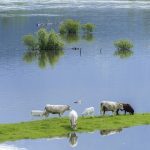 Register your interest in the project
Subscribe to the Skills Impact newsletter to keep informed about project updates. Make sure to select 'Animal Care and Management' as your industry of interest on the subscription form.
Project Plan
This stage has not yet commenced
Development
This stage has not yet commenced
Drafts Available
This stage has not yet commenced
Validation
This stage has not yet commenced
Finalisation
This stage has not yet commenced