IRC Skills Forecast
Each year in April, Industry Reference Committees (IRCs) are responsible for submitting an IRC Skills Forecast and Proposed Schedule of Work (Skills Forecast) to the Australian Industry Skills Committee (AISC).
Thank you to those who provided feedback on the draft Skills Forecast and the priority skills that have been identified for 2019 – 2022. Several projects have been proposed to address these priority skills, as summarised in the grey box below.
Feedback was collected on the draft Skills Forecast from 14 March – 11 April 2019, via the online feedback hub, email and phone.
The Skills Forecast has been submitted to the AISC. The information will be used to update the AISC National Schedule of training package development projects.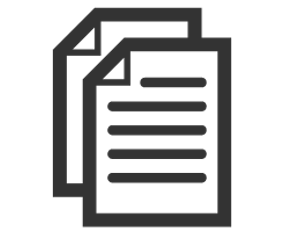 Click here to download the final document
If you would like to view the draft version that was available for feedback, including any comments made  Click here
What is a Skills Forecast?
Skills Forecasts identify skills gaps, emerging skills needs and associated training needs for industry and determine whether training packages should be changed (i.e. units of competency, skill sets and qualifications). The documents propose a plan for reviewing and developing the relevant units, skill sets and qualifications, which is then submitted by the IRC to the Australian Industry and Skills Committee (AISC) for their consideration and approval. The AISC advises Commonwealth and State Industry and Skills Ministers on the implementation of national vocational education and training policies, and approves nationally recognised training packages.
The AISC draws on this information to update their AISC National Schedule, and to determine future Training Package Projects. View current projects, that have been approved out of previous Skills Forecasts.
IRC Skills Forecasts Archive
2016 – 2019 Four Year Work Plan
Please note: IRC Skills Forecasts were previously called Four Year Work Plans.
Proposed Schedule of Work 2019 – 2022
2019-20
Project 1: Review of Multiple Qualifications
This project will review qualifications related to animal attendants and trainers, pet grooming and styling, companion animals and captive animals, many of which have not been fully reviewed since 2010.
Project 2: Research into Equine-related training
Research project to identify issues relating to scope of training, prerequisites, performance horse training, equestrian training and equine dentistry across three training packages (animal care and management; racing and breeding; and sport, fitness and recreation). This project will be undertaken in cooperation with the Racing and Breeding, and Sports and Recreation IRCs.
2020-21
Project 1: Review of Equine-Related Qualifications
Undertake the Training Package development work as required based on the research project undertaken in 2019-2020.
Project 2: Research into Remote Area Animal Care and Management
Research project to identify special requirements of animal care and management works based in remote localities, particularly relating to worker health and safety, obtaining assistance, establishing supporting networks, dealing with emergency situations and handling a broad variety of animals and situations.
2021-22
Project 1: Development of Training Products for Animal Care and Management Workers in Remote Areas
Undertake training product development as required based on the research project undertaken in 2020-2021.
Project 2: Review of Allied and Value-Add Animal Health Trades and Qualifications
Undertake Training Package review to incorporate or update training in areas that complement veterinary services, such as rehabilitation, physiotherapy, massage and premium animal products (Project to be assessed for need 2020-2021)
2022-23
Project 1: Quarantine and Biosecurity
Review of the ACM Training Package based on updated regulations, and work undertaken in cross sector and other Training Package projects on biosecurity, quarantine and related areas.
Development Process of IRC Skills Forecasts