Skills Forecast
The importance of a skilled animal care and management industry was highlighted by the 2019-2020 bushfires and COVID-19. The industry was recognised as an essential service, with important animal welfare issues needing to be addressed throughout the crisis. The skills and job roles in the animal care and management industry are diverse, but they all have a role in supporting the welfare of wildlife, exhibited, working and domestic animals, and supporting our broader community and ecosystems.
Thank you to those who provided feedback on the projects proposed for 2021 – 2022 and specific changes to the industry environment that have been identified in this year's Annual Update to the IRC Skills Forecast and Proposed Schedule of Work (Skills Forecast). Feedback was collected from 1 April – 2 May 2021, via our online feedback hub and email.
The proposed projects are summarised in the grey box below.
This year's Annual Update includes information about employers' use of training packages and qualifications, barriers to hiring apprentices and trainees, and reasons behind non-completion rates. It highlights the impact of COVID-19, and the challenges and opportunities it has presented for Australian agriculture, horticulture, conservation and land management industries.
This Annual Update to the Skills Forecast will be submitted from the IRC to the Australian Industry and Skills Committee (AISC), for their consideration. The information will be used to update the AISC National Schedule of training package development projects.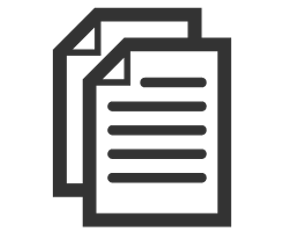 View draft Annual Update
(including any comments that were made on it from people using the feedback hub)
Click here to download the draft document in Microsoft Word format.
Proposed Schedule of Work
2021-22
Project 1: Trainers of Assistance Dogs
Growing evidence for how assistance animals can improve the quality of life for people with impairments and disabilities is driving demand for more skilled trainers of assistance dogs. This proposal is for the development of national units of competency to support the range of skills required of dog trainers in this important specialisation. The units would be packaged as a specialisation in existing qualifications. Assistance dogs are now supporting an expanding range of disabilities and impairments (e.g. epilepsy, dementia, mental ill-health, mobility and hearing impairment), all requiring distinct training methods to prepare the dog for interpreting and reacting to various symptoms and situations. Trainers not only require knowledge of the impacts of health-related conditions and how to train dogs for specific tasks, but they must also understand applicable legislation, risk management strategies, and public and workplace health and safety guidelines. Assistance dogs are covered under numerous laws for public access rights when assisting a person living with a disability. Accredited training, that utilises national units and qualifications, will support existing regulation and alleviate concerns associated with non-accredited trainers.
Project 2: Companion Animal Incident Management
The 2019-2020 bushfires highlighted the important role of animal facility workers, emergency service workers and evacuation centres in supporting injured and displaced animals. With many evacuation centres overwhelmed, the need for revised evacuation protocols, procedures for accommodating companion animals and staff training were recommended by several reports, including the Royal Commission into National Natural Disaster Arrangements. The Royal Commission recommended 'national consistency in training and competency standards' to encourage resource and information sharing, and to enable 'someone trained in one state or territory to work effectively in another'. This proposal is for the development of companion animal incident management units of competency. The proposed project will provide a national approach to the skills standards for responding to incidents involving companion animals, which could also be used by local boarding kennels, shelters, and evacuation centres to upskill staff.
What is a Skills Forecast?
Skills Forecasts describe industry trends, opportunities and challenges, and identify skills gaps and emerging skills needs. They propose a four year plan for reviewing and developing relevant units, skill sets and qualifications across a training package. They are created once every three years, but are updated annually. The Annual Updates identify any specific changes to the industry environment, and to address current priority issues.
Every year in April, the full Skills Forecast or Annual Update is submitted by the relevant IRC to the Australian Industry and Skills Committee (AISC). The AISC advises Commonwealth and State Industry and Skills Ministers on the implementation of national vocational education and training policies, and approves nationally recognised training packages.
The AISC draws on this information to update their AISC National Schedule, and to determine future Training Package Projects. View current projects, that have been approved out of previous Skills Forecasts.
Current Skills Forecast
2019 – 2022 Skills Forecast
(click here to see the draft document that was available for feedback from 14 March – 11 April 2019, including any comments made)
Skills Forecasts Archive
2020 Annual Update to 2019 – 2022 Skills Forecast
2016 – 2019 Four Year Work Plan
Please note: IRC Skills Forecasts were previously called Four Year Work Plans.
Development Process of IRC Skills Forecasts