Pig and Poultry Farming Project
Menu: Click across the green arrows to view active and completed project stages. Consultation takes place at every stage of the project.
Case for change
Since 2019, the Agriculture and Production Horticulture Industry Reference Committee (IRC) and the Amenity Horticulture, Landscaping, Conservation and Land Management IRC have been overseeing a major review of the AHC Agriculture, Horticulture and Conservation and Land Management Training Package through a 'Unit Sector Approach'. The project work to date has focused on updating the sector-specific qualifications and units of competency to meet current skills requirements, especially where technologies are quickly evolving. This project continues that process with a focus on the skills for pork and poultry production. It is proposed to be followed in 2022-23 by a project focusing on livestock production.
The Australian Industry Skills Committee (AISC) approved this project, out of the 2021 Annual Update to the IRC Skills Forecast (see pages 63-68).
The Agriculture and Production Horticulture IRC will oversee this project as part of their responsibility to support engagement with the industry, and to ensure the project meets industry stakeholder needs.
Skills Impact will manage this project, consistent with the 2012 Standards for Training Package Development.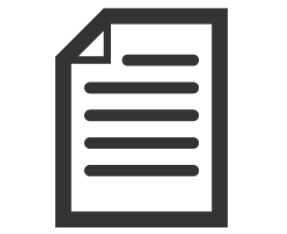 Download Project Proposal (see pages 63-68)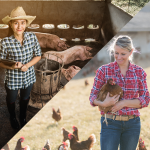 Project Plan
Expertise in animal welfare, safety and sustainability are critical for pig and poultry farmers. Chicken meat, eggs and pork are popular products in Australia, with chicken consumption almost doubling that of beef, and pork not far behind. On average each Australian consumes, 247 eggs per year. It is important that national skills standards for pig and poultry production are kept up to date, so that the expertise for this work is captured and passed on to future learners.
Industry feedback has indicated that the units of competency associated with for pig and poultry farming do not reflect current industry practices or legislation. Consultation will take place throughout this project to update the units so that they capture industry standards of animal welfare, safety and sustainability and so that they are in line with relevant legislation. Consideration will also be given to current skills needs in auditing, quality assurance, and biosecurity, which are important for traceability and animal health. Skills in animal husbandry practices, animal behaviour, handling techniques and animal nutrition requirements will also be reviewed so that they match current industry practices, technologies and tools.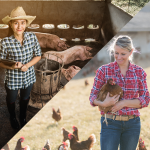 While chicken is the primary poultry farmed in Australia, the skills standards will be reviewed so that they can be contextualised for duck, geese, turkey and other poultry farmed in Australia, so that current skills for this work are also captured in nationally endorsed units of competency.
Project Scope
This project entails the review of 10 pork and 11 poultry units, along with nine skill sets. Relevant qualifications will be updated to reflect the changes to the units.
Register your interest in the project
Subscribe to the Skills Impact newsletter to keep informed about project updates and opportunities to provide input and feedback. Make sure to select 'Agriculture, Horticulture, Conservation and Land Management' as your industry of interest.
Timeline
August 2021
Initial scoping
September 2021
Development of draft qualifications, skill sets and units
September/October 2021
Drafts available for broad consultation
November 2021
Validation of final drafts
January/February 2022
Finalisation of Training Package components
February/March 2022
Independent Quality Assurance, and Edit and Equity review of Training Package components
April 2022
IRC consideration for sign-off and submission for endorsement
Relevant Occupations
Piggery attendant
Pig Stockperson
Poultry hand
Poultry meat stockperson
Poultry egg stockperson
Project Team
Opportunities for stakeholder input
Those with experience and knowledge in pork or poultry production, who are able to describe the skills needed for this industry are invited to engage with this project.
It is important that training provides a skilled and flexible workforce for the future. The units need to reflect real work experience. So, if you work in the sector, Skills Impact welcomes your input and assistance.
The skills standards will be drafted in consultation with Subject Matter Experts and their networks. Opportunities to provide targeted feedback will occur when the draft skills standards are made available in September/October, and again for validation of final drafts in November. However, your feedback is welcomed at any time, and will help us in drafting the qualifications, skill set and units.
Please register your interest in project updates and consultation opportunities by contacting the project manager, William Henderson william@skillsimpact.com.au. You are also welcome to subscribe to our newsletter for regular updates about the project.
Note: Due to COVID-19 restrictions, Webinars will be held to replace the face-to-face consultation workshops Skills Impact would usually host around Australia.
Stakeholder Consultation Process
A list of key stakeholder organisations has been identified for this project based on their industry role, size or specialty. Skills Impact will ensure contact is made with each of these organisations to seek their involvement and views on all draft skill sets and units. Consultation is not limited to the organisations on this list, they have simply been identified as the most, likely to have a key interest in the development and outcomes of this project
If you are aware of an organisation that you think should be involved, please contact the project team to ensure they are contacted by us.
Development
This stage has not yet commenced
Drafts Available
This stage has not yet commenced
Validation
This stage has not yet commenced
Finalisation
This stage has not yet commenced