Crops, Pastures & Seed Project
Menu: Click across the green arrows to view active and completed project stages. Consultation takes place at every stage of the project.
Case for change
The broadacre cropping, pastures and seed production sectors are undergoing a range of new challenges, which has resulted in a new work methods and skills needs. These include rapid technological advancements, changing product markets and climate ecosystems, evolving global priorities and trade opportunities, demographic movements and numerous other social and economic changes.
Broadacre farmers and seed producers are adopting new production techniques with the potential for higher yields. In addition, farmers need improved capabilities to use new digital technology applications while adapting to climate ecosystems.
Broadacre cropping (which includes cereals, oilseeds, rice, grain legumes, pulses, cotton, pasture, forage, hay and silage) is exposed to a range of factors that affect the productivity and profitability of crops and pastures grown in Australia. Seed quality and selection is one of these. Seed producers need skills and knowledge on biosecurity, to produce seed that is free from diseases and pests. Seed producers also need expertise to selectively breeding varieties of seed for specific characteristics, to offer more sustainable products that perform better in specific environments.
The review of skills standards for broadacre cropping and seed production was identified as a key skill priority in the Agriculture, Horticulture and Conservation and Land Management IRC Skills Forecast and Proposed Schedule of Work 2019-2022 (see page 3).
The Australian Industry Skills Committee (AISC) approved this project, out of the 2020 Annual Update to the IRC Skills Forecast (see pages 63-65).
The Agriculture and Production Horticulture Industry Reference Committee (IRC) will oversee this project as part of their responsibility to support engagement with the sector, and to ensure the project meets industry stakeholder needs.
Skills Impact will manage this project, consistent with the  2012 Standards for Training Package Development.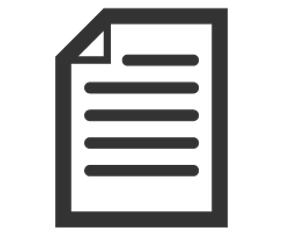 Download Project Proposal (see pages 63-65)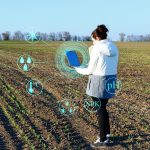 Register your interest in the project
Subscribe to the Skills Impact newsletter to keep informed about project updates and opportunities to provide input and feedback. Make sure to select 'Agriculture, Horticulture, Conservation and Land Management' as your industry of interest.
Project Plan
Australian farmers contribute significantly to global food security and it all starts with the skills to produce and farm quality crops and seed. Farmers and seed producers are responding to increasing global demand for food and fibre, and challenges brought about by changing environmental conditions. They are drawing on the latest technology and science to grow crops which are drought resistant, higher yielding and more nutritious. As science evolves and new technologies are discovered, the skills to produce broadacre crops, pastures and seed are changing. This project will look at job roles in these vital industry sectors to define the unique skills and changing work methods in updated national qualifications and skills standards.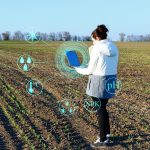 Skills to interpret, operate, and manage new technologies are needed, as digital technologies drive innovations in these sectors. Mapping technology, RADAR and stereoscopic sensors, LIDAR, GPS and satellite imagery are being used to record the volume, mass and moisture of crops, and to assess crop performance and soil characteristics. These technologies support farmers to improve decision-making and planning, boosting yields and profitability. The Agricultural Workforce Digital Capability Framework will be applied by industry experts to define and identify the digital skills requirements for job roles in these sectors.
Skills are also needed to meet a range of physical and quality standards, required for Australian seed to be certified. The skills in seed processing and testing are integral to protecting Australia's biosecurity, supplying farmers with seed that is free from disease, organisms and pests. In updating national skills standards and qualifications, this project will also focus on how to best embed skills to meet current regulatory requirements for processing and testing seeds.
Project Scope
This project will review the existing units of competency and qualifications related to broadacre  cropping, pastures and seed to define current work techniques and practices. The unit sectors will include:
Broad Acre Cropping (AHCBAC)
Seed Production (AHCSDP)
Seed Processing (AHCSDT)
Seed Testing (AHCSPO)
This project will not cover the skills standards for production cropping, which were revised as part of the Horticulture Technology Project in 2019 (read more).
Qualifications Enrolment Numbers
Enrolment numbers in the existing qualifications and skills standards for seed processing and testing will be investigated. The skills in this sector are vitality important for Australia's biosecurity, as well as the quality of crops and seeds produced in Australia. Reasons for low enrolments will be explored to understand workforce training needs and barriers to training delivery. This issue relates to a broader investigation Skills Impact is currently undertaking as part of our Program to Support VET Reform.
Register your interest in the project
Subscribe to the Skills Impact newsletter to keep informed about project updates and opportunities to provide input and feedback. Make sure to select 'Agriculture, Horticulture, Conservation and Land Management' as your industry of interest.
Relevant Occupations
Farmer and Farm Manager
Crop Farmer
Crop Farm Worker
Mixed Crop and Livestock Farm Worker
Grain, Oilseed or Pasture Farm Worker
Seed Collection Handler and/or Seed Production Worker
Seed Processing Operator
Seed Testing Technician
Industry Sectors
Cereal (wheat, barley, triticale, millet, corn and oats)
Grain legumes and pulses
Rice (including wild rice in Northern Aust)
Oilseed (canola, safflower, soya beans, sunflower)
Cotton
Forage crops (brassica, maize, sorghum)
Pasture and seed production (lucerne, clover, ryegrass)
Poppy and industrial hemp production
Timeline
September/October 2020
Initial scoping
November/December 2020
Development of draft qualifications, skill sets and units
January/February 2021
Drafts available for broad consultation
April/May 2021
Validation of final drafts
June 2021
Finalisation of Training Package components
July/August 2021
Independent Quality Assurance, and Edit and Equity review of Training Package components
September 2021
IRC consideration for sign-off and submission for endorsement
Project Team
Opportunities for stakeholder input
Stakeholder input is appreciated throughout the duration of this project. The documents will be drafted in consultation with Subject Matter Experts and their networks. Opportunities to provide targeted feedback will occur when the draft materials are made available in January/February 2021, and again for validation of final drafts in April/May 2021. However, your feedback is welcomed at any time, and will help us in drafting the qualifications, skill set and units.
It is important that training provides a skilled and flexible workforce for the future. The qualifications, skill sets, and units need to reflect real work experience. So, if you work in the sector, Skills Impact appreciates your input and assistance.
Those working in areas of cropping and seed production and others with knowledge in these fields, are invited to engage with this project.
For industry experts in seed processing and testing, Skills Impact understands that a large amount of Intellectual Property exists in the seeds themselves. This project is not about sharing this commercial information. Instead, it is about defining the skills requirements to produce, process and test seeds – to support the skills development of the future workforce and expansion of the industry.
Please register your interest in project updates and consultation opportunities by following the newsletter subscription link. Alternatively, contact the project manager, Will Henderson on whenderson@skillsimpact.com.au or 03 9321 3526.
Note: Due to COVID-19 restrictions, Webinars will be held to replace the face-to-face consultation workshops Skills Impact would usually host around Australia.
Stakeholder Consultation Process
A list of key stakeholder organisations has been identified for this project based on their industry role, size or specialty. Skills Impact will ensure contact is made with each of these organisations to seek their involvement and views on all draft skill sets and units. Consultation is not limited to the organisations on this list, they have simply been identified as the most, likely to have a key interest in the development and outcomes of this project
If you are aware of an organisation that you think should be involved, please contact the project team to ensure they are contacted by us.
Development
This stage has not yet commenced
Drafts Available
This stage has not yet commenced
Validation
This stage has not yet commenced
Finalisation
This stage has not yet commenced