Ag Biosecurity and Emergency Response Project
Menu: Click across the green arrows to view active and completed project stages. Consultation takes place at every stage of the project.
Case for change
To prevent the entry and spread of pests, diseases and weeds entering farms, orchards and natural resource environments, workers must continually monitor, develop and update biosecurity measures. Biosecurity is the responsibility of every person working on or visiting the property.
Skills are required for developing, implementing and monitoring preventive biosecurity strategies within agribusinesses. This project will develop training and skills focussed on biosecurity surveillance, monitoring agricultural products, information analysis, implementing preventive biosecurity programs and assessing environmental impacts of exotic diseases to Australian native flora and fauna.
The Australian Industry Skills Committee (AISC) approved this project, out of the 2019-2022 IRC Skills Forecast and Proposed Schedule of Work (see pages 25-26).
Skills Impact and the Agriculture and Production Horticulture Industry Reference Committee (IRC) will manage this project, consistent with the 2012 Standards for Training Package Development.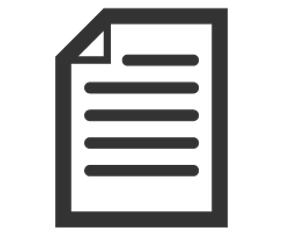 Download Project Proposal (see pages 25-26)
Project Plan
Australia is one of the few countries to remain almost free from the world's most severe pests, weeds and diseases. Our agricultural produce has a reputation for being high-quality and safe. This is largely due to our strict biosecurity controls and regulations and the diligence and commitment of industry and regulators in minimising risk and controlling outbreaks.
A biosecurity outbreak can be devastating to an entire industry. For example, the 2013 discovery of banana freckle in Cavendish bananas in the Northern Territory and the 2015 discovery of Panama Disease TR4 in Queensland. The estimated cost of eradicating banana freckle and Panama TR4 is currently $26 million and the national response is ongoing (The University of Melbourne).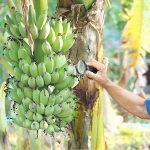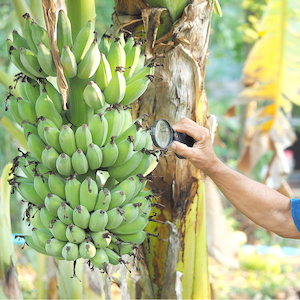 In other cases, such as the highly contagious Foot and Mouth Disease, Australia has managed to stay free of outbreaks, supporting the ongoing success of the Australian livestock industry. "An outbreak in Australia would decimate Australia's pork, beef, dairy, sheep and goat industries, and lead to hardship for rural communities and businesses. It would cost $50 billion over 10 years to eradicate the disease and Australia's reputation as a safe, clean and premium food producer would be irreparably damaged" (Australian Department of Agriculture).
Skills and knowledge required to support a wide range of processes to prevent a biosecurity outbreak is the industry's best defence.
These skills are required at every stage of the value chain, from purchasing through to growing, transport and sales. Increasingly industry is using new technologies to detect, analyse, monitor and respond to biosecurity risks, (such as the SwagBot, an autonomous unit, with the capability to identify and eradicate weeds, while monitoring pastures and crops).
Project Scope
This project will identify the skills standards for preventing and managing biosecurity issues and benchmark these to job roles and activities. It will review the current methods, technologies and practices industry draws on to identify and manage biosecurity risks, protect their investment, and keep our community safe from the threat of pests and diseases. It will also identify the skills standards for managing a biosecurity outbreak and emergency response in line with the Biosecurity Act 2015.
Up to date vocational skills standards will support industry in access training to continue address the biosecurity issues within Australia today, and prevent those issues of tomorrow.
Scroll down to view the qualifications and units proposed for review.
Register your interest in the project
Subscribe to the Skills Impact newsletter to keep informed about project updates and opportunities to provide input and feedback. Make sure to select 'Agriculture, Horticulture, Conservation & Land Management' as your industry of interest.
Relevant Occupations
Farmers, horticulturists and environmental resource workers at all levels. State and National Biosecurity Regulatory authority workers within Agriculture and Environment departments.
Timeline
Jun – Jul 2019
Initial scoping
Jul – Sept 2019
Development of draft qualifications, skill sets and units
Nov 2019
Drafts available for broad consultation
Feb 2020
Validation of final drafts
Mar – Apr 2020
Finalisation of Training Package components
June 2020
Submission for endorsement
Project Team
Opportunities for stakeholder input
Stakeholder input is appreciated throughout the duration of this project. The documents will be drafted in consultation with Subject Matter Experts and their networks. Opportunities to provide targeted feedback will occur when the draft materials are made available in November 2019, and again for validation of final drafts in February 2020. However, your feedback is welcomed at any time, and will help us in drafting units. It is important that training provides a skilled and flexible workforce for the future. The units need to reflect real work experience. So if you work in the sector, Skills Impact would love your input and help. Please feel free to register your interest for project updates and consultation opportunities by following the newsletter subscription link below. Alternatively, please feel free to contact the project manager, Will Henderson or Cathy Beven on 03 9321 3526 or william@skillsimpact.com.au or catherine@skillsimpact.com.au.
Units of competency
Below is a list of the units of competency that will be reviewed. We are collecting initial feedback on these documents. Specifically, we are looking at these units as job tasks and the skills and knowledge required to perform those tasks. Your feedback will help us in the review and development process. Please email your feedback to catherine@skillsimpact.com.au or william@skillsimpact.com.au.
Biosecurity Emergency Response
Biosecurity
Subject Matter Experts
Subject Matter Experts will be drawn on throughout this project to help review and draft the revised units, skill sets and qualifications.
If you are interested in applying to be a subject matter expert and are able to volunteer your time to this project, please email details of your expertise to andrew@skillsimpact.com.au.
Stakeholder Consultation Process
A list of key stakeholder organisations has been identified for this project. Skills Impact will ensure contact is made with each of these organisations during the development of this project to seek their involvement and their views on the draft qualifications, skill sets and units.
If you are aware of an organisation that you think should be involved, please contact the project team to ensure they are contacted by us.
Of course, all and any interested industry participants are encouraged to engage in the consultation of this project, when the draft qualifications, skill sets and units are available for feedback via this webpage and workshops that take place around Australia. Consultation is not limited to the organisations on this list. This list simply helps us to identify those organisations that, because of their industry role, size or specialty, are likely to have a key interest in the development and outcomes of this project.
Development
Strong biosecurity measures are the backbone of Australia's reputation for high quality produce. Skills in upholding these measures are needed at every stage of production, from purchasing through to growing, transport and sales.
Consultation with Subject Matter Experts is underway to identify the skills and knowledge required to prevent and manage biosecurity issues, and to respond to outbreaks. The work activities are being reviewed to identify similar skills standards. While different sectors face specific challenges (such as cane toad in Kakadu, Myrtle Rust in bushland areas, swine flu in pigs), there is overlap in the ways in which these outbreaks can be prevented. This has been taken into consideration in the creation and review of the units of competency that support job roles within these sectors. They are being revised to support flexible career paths and provide an integrated approach to skills needs across the supply chain.
Subject Matter Experts are also considering whether there is a need for a stand-alone Biosecurity and Emergency Response qualification. There are 13 units of competency under review. Feedback so far suggests that the units require stronger 'Knowledge Evidence' sections, and the industry needs to decide whether there should be a stand-alone biosecurity qualification, or whether biosecurity units should be embedded or encouraged in every related qualification. Skills Impact is embarking on a series of site visits across different industry sectors that deploy biosecurity and emergency response as a part of their every day practice.
The draft qualifications and units will be made available on this webpage for broad stakeholder consultation and feedback in November (under the 'Drafts Available' menu above). Face-to-face consultation workshops will also take place, with a webinar planned for those unable to attend in person.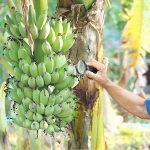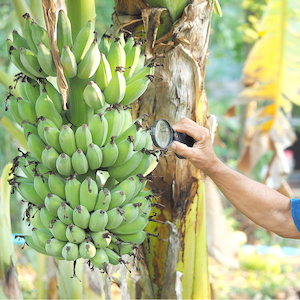 Register your interest in the project
Subscribe to the Skills Impact newsletter to keep informed about project updates and opportunities to provide input and feedback. Make sure to select 'Agriculture, Horticulture, Conservation & Land Management' as your industry of interest.
Drafts Available
This stage has not yet commenced
Validation
This stage has not yet commenced
Finalisation
This stage has not yet commenced