Animal Reproduction Project
Menu: Click across the green arrows to view active and completed project stages. Consultation takes place at every stage of the project.
Case for change
Continued consumer demand for animal-based proteins will place increasing pressure on farmers to use improved methods in their breeding programs. Technologies to assist with managing animal reproduction are becoming more and more accessible in the livestock industry, helping farmers to improve profitability and competitiveness. The aim of this project is to review livestock units relating to animal reproductive practices, so they support skills for current processes and technologies.
The Australian Industry Skills Committee (AISC) approved this project, out of the 2020 Annual Update to the IRC Skills Forecast and Proposed Schedule of Work.
The Agriculture and Production Horticulture Industry Reference Committee (IRC) will oversee this project as part of their responsibility to support engagement with the sector, and to ensure the project meets industry stakeholder needs.
Skills Impact will manage this project, consistent with the 2012 Standards for Training Package Development.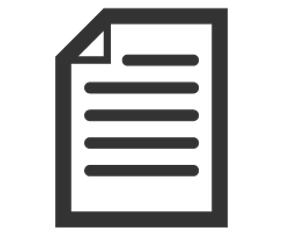 Download Project Proposal (see page 71)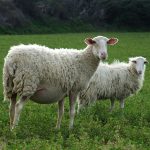 Register your interest in the project
Subscribe to the Skills Impact newsletter to keep informed about project updates and opportunities to provide input and feedback. Make sure to select 'Agriculture, Horticulture, Conservation and Land Management' as your industry of interest.
Project Plan
Farmers need a range of skills and knowledge to manage the reproduction of animals, helping them to keep up with the high demand for products like meat, dairy and wool. Skills to identify breeding objectives, genetic influences, animal soundness and animal breeding health have been used for generations to increase livestock and poultry production and profitability. Recent developments in the availability of technologies have made this work even more effective and efficient, improving welfare, profitability and sustainability.
Current skills standards need to reflect new technical and digital skills used to work with new technologies to take advantage of these developments. One example of this is the expertise to work with ultrasound technology, to perform pregnancy tests to identify pregnancy, determine fetal viability, and manage the productivity of a herd or flock. Skills are also needed to work with a range of  technologies, such as sensors and trackers that provide the temperature, movements, and location of animals. This information can be used to inform decisions about the reproduction process.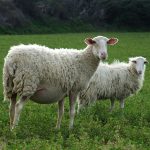 If you have experience in reproduction of agricultural animals, you are invited to provide input on this project to review and update current livestock units relating to breeding. Qualifications and units relating to practices such as impregnation techniques, pregnancy testing and birthing, will be revised, so they include skills for current processes and technologies, supporting future learners in this area. As well as collecting input from industry experts, the Agricultural Workforce Digital Capability Framework will be considered to identify the digital skills requirements for job roles in this sector.
Project Scope
This project will review six qualifications relating to reproduction of agricultural animals, including the Certificate III in Agriculture (Dairy Production), Certificate III in Pork Production, Certificate III in Poultry Production, Certificate IV in Organic Farming, Diploma of Pork Production, and Diploma of Organic Farming. It also includes the review of 23 units of competency. There is scope to develop up to two units and up to four skill sets if needed.
Register your interest in the project
Subscribe to the Skills Impact newsletter to keep informed about project updates and opportunities to provide input and feedback. Make sure to select 'Agriculture, Horticulture, Conservation and Land Management' as your industry of interest.
Relevant Occupations
Beef Cattle Farmer
Dairy Cattle Farmer
Deer Farmer
Goat Farmer
Livestock Farmer
Mixed Livestock Farmer
Pig Farmer
Poultry Farmer
Sheep Farmer
Farmers and Farm Managers
Beef Cattle Farm Worker
Dairy Cattle Farm Worker
Livestock Farm Worker
Mixed Crop and Livestock Farm Worker
Mixed Livestock Farm Worker
Poultry Farm Worker
Sheep Farm Worker
Timeline
September 2020
Initial scoping
October 2020 – January 2021
Development of draft qualifications, skill sets and units
December-February 2021
Drafts available for broad consultation
April-May 2021
Validation of final drafts
May 2021
Finalisation of Training Package components
June 2021
Independent Quality Assurance, and Edit and Equity review of Training Package components
September 2021
IRC consideration for sign-off and submission for endorsement
Project Team
Opportunities for stakeholder input
Stakeholder input is appreciated throughout the duration of this project. The documents will be drafted in consultation with Subject Matter Experts and their networks. Opportunities to provide targeted feedback will occur when the draft materials are made available from December 2020 – February 2021, and again for validation of final drafts in April – May 2021. However, your feedback is welcomed at any time, and will help us in drafting the qualifications, skill sets and units. It is important that training provides a skilled and flexible workforce for the future. The qualifications, skill sets and units need to reflect real work experience. So, if you work in the sector, Skills Impact welcomes your input and help. Please feel free to register your interest for project updates and consultation opportunities by following the newsletter subscription link above. Alternatively, please feel free to contact the project manager, Rebecca Ford on 03 9321 3526 or rebecca@skillsimpact.com.au.
Stakeholder Consultation Process
A list of key stakeholder organisations has been identified for this project. Skills Impact will ensure contact is made with each of these organisations during the development of this project to seek their involvement and their views on the draft qualifications, skill sets and units.
If you are aware of an organisation that you think should be involved, please contact the project team to ensure they are contacted by us.
Of course, all and any interested industry participants are encouraged to engage in the consultation of this project, when the draft qualifications, skill sets and units are available for feedback via this webpage and workshops that take place around Australia. Consultation is not limited to the organisations on this list. This list simply helps us to identify those organisations that, because of their industry role, size or specialty, are likely to have a key interest in the development and outcomes of this project.
Development
This stage has not yet commenced
Drafts Available
This stage has not yet commenced
Validation
This stage has not yet commenced
Finalisation
This stage has not yet commenced