Agronomy Project
Menu: Click across the green arrows to view active and completed project stages. Consultation takes place at every stage of the project.
Case for change
Agronomy is a key skill area for supporting the longevity and competitiveness of Australian agriculture. While university level education produces scientists capable of guiding soil management and field crop production, industry has expressed the need for graduates with more technical and applied skills. Initial scoping in 2017 identified that private sector enterprises were most in need of this kind of expertise, with needs of large and public sector organisations being met by University programs.
The only current qualification on scope is the Victorian Accredited Course 22273VIC Diploma of Agronomy. Feedback from industry suggests this program is useful and could be beneficial in informing the development of a national qualification.
The Australian Industry and Skills Committee (AISC) approved this project out of the 2019-2022 Agriculture and Production Horticulture IRC Skills Forecast and Proposed Schedule of Work (see pages 21-26).
Skills Impact and the Agriculture and Production Horticulture Industry Reference Committee (IRC) will manage this project, consistent with the 2012 Standards for Training Package Development.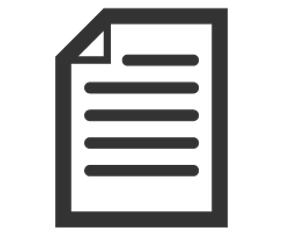 Download Project Proposal (see pages 21-26)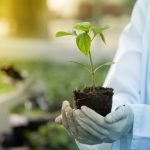 Project Plan
Australia is one of the most food secure nations on earth, growing 93% of its own food supply (National Farmers Federation). The science of agronomy plays a key role in this, studying how environmental influences can impact the growth and use of plants and animals for food, fibre, fuel and land reclamation.
Agronomists may consider soil, nutrition, weather, cultivation techniques and a range of other factors in order to improve the productivity and sustainability of agricultural practices. In this way, they assist farmers to achieve the best long-term results from the land.
In a country where drought is a recurring factor, being able to adapt to weather events is paramount. Practical skills in agronomy can help put research into practice to achieve this, but there is a shortage of people with the technical expertise. While the Australian Government Department of Employment, Skills, Small and Family Business has observed an increase in demand for agricultural scientists and consultants, The Victorian Skills Commissioner notes that staff and specialists with expertise in Agronomy are difficult to find.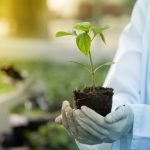 Project Scope
The purpose of this project is to establish a nationally recognised Diploma of Agronomy and the units within it, to broaden the training opportunities in this field. It will consider the contents of the current Victorian accredited diploma.
Register your interest in the project
Subscribe to the Skills Impact newsletter to keep informed about project updates and opportunities to provide input and feedback. Make sure to select 'Agriculture, Horticulture, Conservation & Land Management' as your industry of interest on the subscription form.
Relevant Occupations
The Diploma of Agronomy will open pathways towards the business and management of agricultural enterprises, as well as in the applied fields of soil management and advanced crop production. It will also allow farmers and horticulturalists to develop skills in this area, giving them the tools to make more informed decisions. Qualifications in agronomy also provide opportunities for consultancy and sales organisations. Examples of job roles that relate to this qualification include:
Agronomist
Agronomy or Agricultural Consultant
Horticulturist
Farmer
Organic Farmer
Farm Manager
Production Horticulture Manager
Horticulture Manager
Sustainable Fruit and Vegetable Farmer
Farm Supervisor
Fruit and Vegetable Farm Supervisor
Mushroom Farm Supervisor
Irrigation Master Technician
Senior Farmhand
Timeline
June – mid August 2019
Initial scoping
mid August – mid September 2019
Development of draft qualifications, skill sets and units
mid September – mid October 2019
Drafts available for broad consultation
December 2019
Validation of final drafts
January – February 2020
Finalisation of Training Package components
March – mid June 2020
Independent Quality Assurance, and Edit and Equity review of Training Package components
June 2020
IRC consideration for sign-off and submission for endorsement
Project Team
Lucinda O'Brien, Industry Skills Standards Specialist, Skills Impact
Andrew Horgan Industry Engagement Manager, Skills Impact
Peter Miller Industry Skills Standard Contractor
Subject Matter Experts
Subject Matter Experts will be drawn on throughout this project to help review and draft the revised units, skill sets and qualifications.
If you are interested in applying to be a subject matter expert and are able to volunteer your time to this project, please email details of your expertise to lucinda@skillsimpact.com.au
Opportunities for stakeholder input
Stakeholder input is appreciated throughout the duration of this project. The documents will be drafted in consultation with Subject Matter Experts and their networks. Opportunities to provide targeted feedback will occur when the draft materials are made available in September 2019, and again for validation of final drafts in December 2019. However, your feedback is welcomed at any time, and will help us in drafting the qualifications, skill set and units. It is important that training provides a skilled and flexible workforce for the future. The qualifications, skill sets and units need to reflect real work experience. So if you work in the sector, Skills Impact would love your input and help. Please feel free to register your interest for project updates and consultation opportunities by following the newsletter subscription link below. Alternatively, please feel free to contact the project manager, Lucinda O'Brien on 03 9321 3526 or lucinda@skillsimpact.com.au.
Stakeholder Consultation Process
A list of key stakeholder organisations has been identified for this project. Skills Impact will ensure contact is made with each of these organisations during the development of this project to seek their involvement and their views on the draft qualifications, skill sets and units.
If you are aware of an organisation that you think should be involved, please contact the project team to ensure they are contacted by us.
Of course, all and any interested industry participants are encouraged to engage in the consultation of this project, when the draft qualifications, skill sets and units are available for feedback via this webpage and workshops that take place around Australia. Consultation is not limited to the organisations on this list. This list simply helps us to identify those organisations that, because of their industry role, size or specialty, are likely to have a key interest in the development and outcomes of this project.
The Agriculture and Production Horticulture Industry Reference Committee (IRC) will oversee this project, as part of their responsibilities to support engagement with the sector, and to ensure projects meet industry stakeholder needs.
Development
This stage has not yet commenced
Drafts Available
This stage has not yet commenced
Validation
This stage has not yet commenced
Finalisation
This stage has not yet commenced