Skills Forecast
Due to agricultural production, Australia is one of the most secure countries in the world. As part of our work to benchmark learning and skills standards for the agriculture and production horticulture industry, feedback was sought on projects that have been proposed for 2021 – 2022 and specific changes to the industry environment that were identified in this year's Annual Update to the IRC Skills Forecast and Proposed Schedule of Work (Skills Forecast).
Thank you to those who provided feedback. Feedback was collected from 29 March – 20 April 2021, via our online feedback hub and email.
This year's Annual Update includes information about employers' use of training packages and qualifications, barriers to hiring apprentices and trainees, and reasons behind non-completion rates. It highlights the impact of COVID-19, and the challenges and opportunities it has presented for Australian agriculture, horticulture, conservation and land management industries.
The proposed projects are summarised in the grey box below.
This Annual Update to the Skills Forecast will be submitted from the IRC to the Australian Industry and Skills Committee (AISC) at the end of April, for their consideration. The information will be used to update the AISC National Schedule of training package development projects.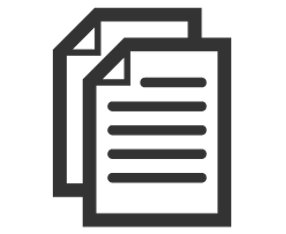 View draft Annual Update
(including any comments that were made on it from people using the feedback hub)
Click here to download the draft document in Microsoft Word format
What is a Skills Forecast?
Skills Forecasts describe industry trends, opportunities and challenges, and identify skills gaps and emerging skills needs. They propose a four year plan for reviewing and developing relevant units, skill sets and qualifications across a training package. They are created once every three years, but are updated annually. The Annual Updates identify any specific changes to the industry environment, and to address current priority issues.
Every year in April, the full Skills Forecast or Annual Update is submitted by the relevant IRC to the Australian Industry and Skills Committee (AISC). The AISC advises Commonwealth and State Industry and Skills Ministers on the implementation of national vocational education and training policies, and approves nationally recognised training packages.
The AISC draws on this information to update their AISC National Schedule, and to determine future Training Package Projects. View current projects, that have been approved out of previous Skills Forecasts.
Current Skills Forecast
2019 – 2022 Skills Forecast
(click here to see the draft document that was available for feedback from 14 March – 11 April 2019, including any comments made)
Skills Forecasts Archive
2020 Annual Update to 2019 – 2022 Skills Forecast
2016 – 2019 Four Year Work Plan
Please note: IRC Skills Forecasts were previously called Four Year Work Plans.
Proposed Schedule of Work
2021-22
Project 1: Review of Unit Sectors
This project continues the full review of the AHC Training Package outlined in the Skills Forecast and Program of Works 2019 – 2022. Full details relating to rationale and background were addressed in the submission in 2019 and approved by the AISC. This submission will focus on matters relevant to the Unit Sectors to be addressed in Year 3.
The Unit sectors to be covered by the project during 2021 – 2022 are:
Cluster 1: Community and common work-related units
Cluster 2: Composting and Organic Production
Cluster 3: Permaculture
Cluster 4: Livestock
Cluster 5: Indigenous
Project 2: Water Trading
Access to water resources it vital to Australian farmers and it is equally vital that farming communities understand the water market. Water literacy in education, including VET, is one recommendation of the Keelty Report into management of Murray-Darling Basin water resources. The proposal for this project is to develop up to five units and one skill set to capture the skills needed for the acquisition, management and trading of water within the agricultural, pastoral and production horticultural sectors.
2022-23
Project 1: Review of Unit Sectors
Other Projects to be identified to address industry priorities.
Development Process of IRC Skills Forecasts