Board of Directors
Skills Impact Directors are independent and elected by members. They are responsible for ensuring Skills Impact meets the governance and contractual requirements associated with our skills standards organisation role, including providing independent services to Industry Reference Committees.
---

Todd Loydell, Chair
Todd Loydell is a Corporate Affairs practitioner with experience across a range of organisations including some of Australia's top 50 ASX listed companies. Specialising in Government Affairs and Stakeholder engagement, Todd has extensive policy experience in the environment, agriculture, energy, resources and media sectors.
Todd's familiarity with industry capacity needs is extensive as a result of a long association with the forest, agriculture and fishing industries. Todd is currently the Head of Government Affairs at Caltex Australia and has graduated with a Bachelor of Arts and a Bachelor of Science from the ANU.
---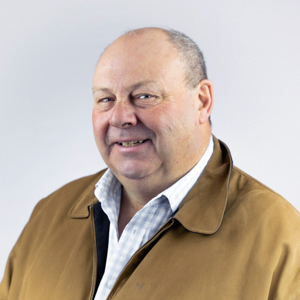 Duncan Fraser, Deputy Chair
Duncan Fraser is a dedicated advocate and member of the agricultural community, with over 30 years of experience with various state, federal and commodity agri-political organisations. A former National Farmers' Federation president and Junior Vice President of NSW Farmers' Association, in 2015 Duncan was made a Member in the General Division (AM) for his significant service to primary industry, to professional associations and to education and training.
Duncan's role as an agricultural representative began in the mid 1980s when he was elected president and secretary of the Hay branch of the LGPA, the precursor to the NSW Farmers Association. Since that time, he held many executive positions within the Association, including places on the general council and committees for wool, sheep meat, meat and livestock, education, workplace relations and conservation and resource management. His other previous roles include Chair of Farmsafe NSW and Deputy Chair of Farmsafe Australia as well as more recently, Chair of the Sheep Industries CRC and Chair of the Implementation Committee of the National Wild Dog Action Plan. He also is currently a member of the Tocal College Advisory Council.
Duncan is owner/manager of a pastoral and irrigation property near Hay in NSW, producing wool, sheep meat and beef.
---

Les Gordon, Director
Les Gordon worked in farming for over 40 years, as part of his family business and in a number of industry related governance roles. He is the current Chair of the National Farmers' Federation (NFF) Water Taskforce and former NFF Vice President.
Les began his work as a community and industry representative in 1989 when he was involved in the Wakooi Landcare program. Since then, Les has held roles for Rice Growers Australia, The Murray Darling Basin Authority and the NFF, along with a number of water and irrigation initiatives.
---

Lisa Marty, Director
Lisa Marty is an experienced Director, Senior Executive and Consultant. She is a specialist in industry policy, industry strategy, governance, stakeholder engagement and advocacy. Her experience includes strategic and operational governance, including strategy development and strategic planning, managing change, risk, compliance and monitoring.
Lisa's background includes executive level roles within the forestry and natural resource industries. She is currently a board member of Parks Victoria and a member of the Agriculture Industry Advisory Council to the Australian Minister for Agriculture, Drought and Emergency Management. She is also a consultant to industry and government on forestry policy and strategy. Lisa holds a Bachelor of Economics a Bachelor of Arts (Hons) and a Master of Environment.
---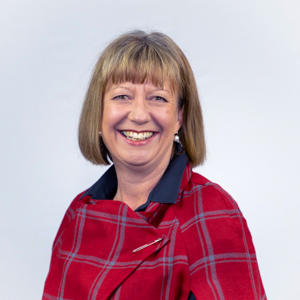 Paula Fitzgerald, Director
Paula is a senior executive and director with a background in stakeholder and government relations, policy development and advocacy, communication, regulatory affairs, issues management, membership engagement, and capacity building. She brings two decades of experience primarily focused in the agribusiness and science sectors.
Paula has worked across a diverse stakeholder base and has established trusted networks both nationally and internationally, to develop and lead local and global teams, to deliver strategies and solutions.
Paula is the Chief Executive of the Australian Fodder Industry Association, a Director of Animal Health Australia and a member of the Federal Government's Gene Technology Ethics and Community Consultative Committee. She currently undertakes a range of consulting roles for national and state-based organisations.
---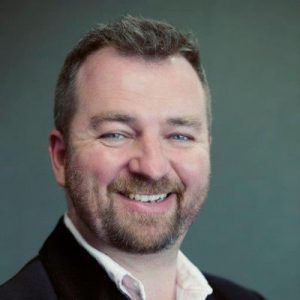 Yorick Piper, Director
Yorick has extensive experience in industrial relations, policy development, stakeholder engagement and governance. He has worked with the forest and wood products, manufacturing, food processing and fishing sectors, as well as at senior levels of government.
He is a passionate advocate for high quality vocational training and skill development and sees it as a key building block for workers' career development and more effective and successful businesses. He believes that there is great potential for industry to utilise skill development to help drive innovation and transformation in workplaces, build more resilient supply chains and strengthen the broader economy.
Yorick is currently a director of the Victorian Fisheries Authority and of Forest Industries Employment and Training Services. He is also working with La Trobe University and the Bendigo Manufacturing Group to support the Central Victorian Advanced Manufacturing initiative.
---
Company Members
Our members consist of the two industry owned organisations that created Skills Impact. Both ForestWorks Ltd and the National Farmers Federation want to ensure that the industries they are responsible for have access to quality industry engagement on skills issues, so fit-for purpose skills standard and qualifications are developed for use by industry and the VET sector.
Our members are: