Identifying and defining skills standards to meet industry needs
Skills Impact is a national not-for-profit Skills Service Organisation (SSO), contracted by the Commonwealth Government. We work in collaboration with industry, government and training providers, to review and develop units of competency, skill sets and qualifications, for use by industry and the vocational training and education sector.
Year in Review 2017-2018
This document provides an overview of  Skills Impact's activities, from July 2017 until to November 2018.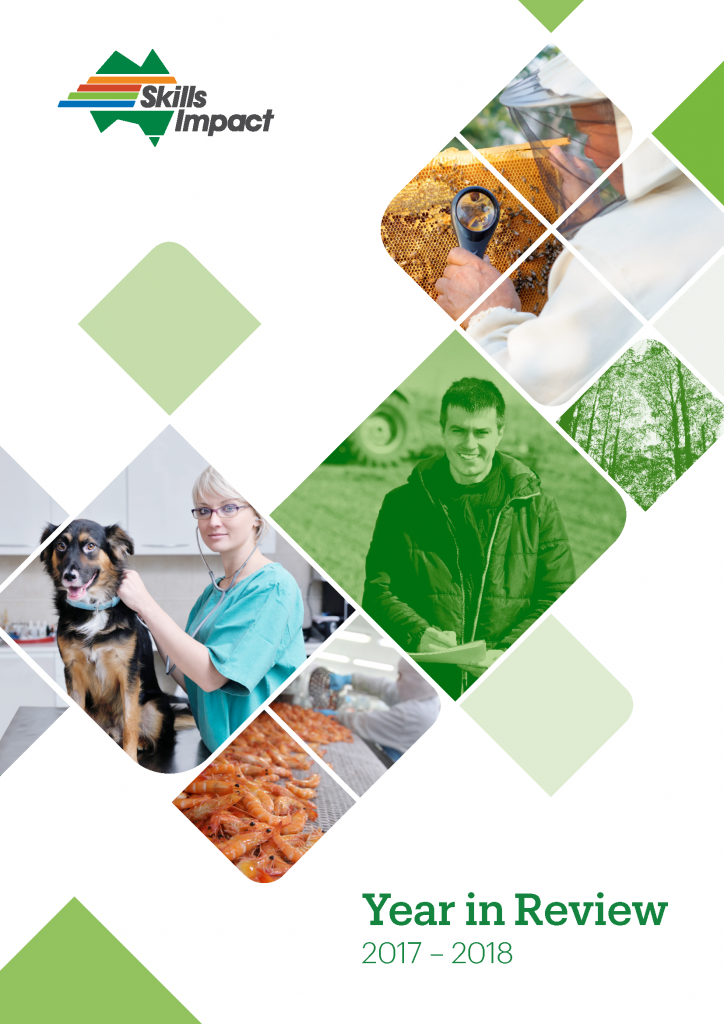 Role of an SSO
Skills Impact is one of six SSOs who is contracted by the Commonwealth to support Industry Reference Committees (IRCs).
SSOs are accountable for providing technical, operational and secretariat services to enable IRCs to undertake industry engagement and training package development and review activities.
IRCs work with industry to ensure training packages (i.e. units of competency, skill sets and qualifications) reflect their existing and emerging workforce development needs.
All IRCs are appointed by the Australian Industry and Skills Committee (AISC). Each IRC is made up of people with experience, skills and knowledge of their industry sector.
We provide support services to the following IRCs:
We provide the following services to these IRCs:
Provide secretariat services and assist IRCs with industry engagement, to gather information about skills needs.
Develop IRC Skills Forecasts and Proposed Schedules of Work, Cases for Change and proposals for Training Package projects to review units, skill sets and qualifications.
Undertake approved Training Package Projects, under the oversight of IRCs, including drafting units, skill sets and qualifications, in preparation for endorsement by the Australian Industry and Skills Committee (AISC).
We support IRCs to improve and develop the following training packages:
Skills Impact Values
Respect: Our stakeholders, diversity, government process/protocols, representative organisations.
Trust: To be trusted we must be trustworthy, to do what we say we will do, to behave in a way that reflects our stated values. It can take significant time to build trust, but it can easily be lost.
Collaboration and Consultation: We can achieve more by working together and working with other organisations. We seek to inquire and understand, to build solutions, achieve consensus and to maintain positive working relationships.
Professionalism: Quality services and products, responsiveness, positiveness, accountability. This is how we work, group accountability builds on individual accountability.
Transparency: Through documented fit-for-purpose standards, policy, processes and communication.
Previous Year in Review Documents
 Download report from 2016-2017
Note: Industry Reference Committees, with support from SSOs, now have responsibility for training package development, including units of competency, skill sets and qualifications. Training packages were previously maintained by Industry Skills Councils (ISCs), under the previous system for training package development.