Game Harvesting Auditing Project
Menu: Click across the green arrows to view active and completed project stages. Consultation takes place at every stage of the project.
C
Wild game harvesters primarily work as individuals, with their game collected by mobile chillers or 'depots'. These depots then transport the game to licensed processors, thus providing an essential service for keeping game meat fresh, high quality and safe.
While industry has high quality control standards that monitor and audit these field depots, the current training for game processing does not cover the skills required for this work. Industry has expressed a need for training in this key part of the supply chain, in order to support the production of wholesome and safe meat products.
The Australian Industry and Skills Committee (AISC) approved this project via a Case for Change submitted by Skills Impact in 2019 on behalf of the Meat IRC.
Skills Impact and the Meat Industry Reference Committee (IRC) will manage this project, consistent with the 2012 Standards for Training Package Development.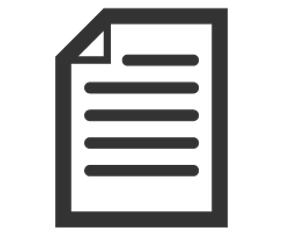 Download Project Proposal (see pages 40-42)
P
Over the past ten years there has been a significant shift towards formalising the training and accreditation requirements for the wild game harvesting sector in Australia. Given game harvesting is a pursuit performed by individual harvesters or property owners, quality control is a significant challenge. Compliance is required from harvest through to processing, including practices to ensure humane harvesting and food safety standards. To support the sustainability of the sector, there are regulations for where and when certain game can be harvested, as well as harvesting quotas. To support high quality, safe and ethically harvested game, skill sets have already been developed to address skills in wild game harvesting, components of which are now requirements in most state licensing systems.
While the current skill sets assist in setting a standard for individual harvesters, further support is needed for ensuring suitable standards in the transport and audit of game meats. This particularly applies to mobile chillers, called 'depots', that receive and chill game and transport the product to licensed processors. At present, there is a need for nationally recognised training that specifically deals with the internal auditing and the inspection of game field depots. These skills are essential in ensuring biosecurity measures are adhered to and meat is wholesome and safe for human consumption. This is also essential for demonstrating the high quality and safety of Australian products to international markets.
Consultation with the meat processing industry will continue throughout the life of this project to ensure the quality and safety of Australian game products are supported by appropriate skills standards.
Project Scope
The proposed project will review current skill sets and units of competency to address skills in game harvesting auditing and wild game field depots. If necessary, a new Skill Set for Game Harvesting Auditing will be developed to ensure appropriate food safety and biosecurity standards are met within this highly specialised industry.
Register your interest in the project
Subscribe to the Skills Impact newsletter to keep informed about project updates and opportunities to provide input and feedback. Make sure to select 'Meat Processing' as your industry of interest on the subscription form.
Relevant Occupations
Units
Project Team
Timeline
August – September 2019
Initial scoping
September – October 2019
Development of draft skill sets and units
October – November 2019
Drafts available for broad consultation
December 2019 – February 2020
Validation of final drafts
February – May 2020
Finalisation of Training Package components
May – June 2020
Submission for endorsement
Subject Matter Experts
Subject Matter Experts will be drawn on throughout this project to help review and draft the revised units and qualifications.
If you are interested in applying to be a subject matter expert and are able to volunteer your time to this project, please email details of your expertise to sfitzgerald@mintrac.com.au
Opportunities for stakeholder input
Stakeholder input is appreciated throughout the duration of this project. The documents will be drafted in consultation with Subject Matter Experts and their networks. Opportunities to provide targeted feedback on first drafts will occur in October and November 2019, and for the validation of final drafts between December 2019 and February 2020. The qualifications and units need to reflect real work experience in order to ensure training provides a skilled and flexible workforce for the future. As such, your feedback is welcome at any time, to assist in the development of appropriate draft documents.
If you work in the sector, Skills Impact would appreciate your input. Register your interest to receive project updates and information about consultation opportunities by following the newsletter subscription link below. Alternatively, please feel free to contact the project manager, Sharon Fitzgerald on 0408 612 883 or sfitzgerald@mintrac.com.au
Stakeholder Consultation Process
A list of key stakeholder organisations has been identified for this project based on their industry role, size or specialty. Skills Impact will ensure contact is made with each of these organisations to seek their involvement and views on all draft skill sets and units. Consultation is not limited to the organisations on this list, they have simply been identified as the most likely to have a key interest in the development and outcomes of this project
D
This stage has not yet commenced
C
This stage has not yet commenced
V
This stage has not yet commenced
F
This stage has not yet commenced