Timber Merchandising Project
Menu: Click across the green arrows to view active and completed project stages. Consultation takes place at every stage of the project.
Case for change
As a result of the review and update of other training packages, there are now imported core units in the Certificates II and III in timber merchandising that have been deleted or superseded with non-equivalent units.
At the same time, work functions require a different range of skills due to an ever-changing range of products. This includes evolving window and door designs and cellular products being sold through merchants.
Timber merchandising plays an essential role in facilitating the journey of raw timber to the consumer. It requires both a foundation of retail skill and specialised knowledge of timber products. These two qualifications and related units of competency require updating to ensure these key industry needs are met.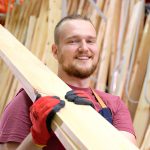 The Australian Industry and Skills Committee (AISC) approved this project out of the Forest and Wood Products Industry Sector IRC Skills Forecast and Proposed Schedule of Work 2019-2022 (see pages 32-34).
Skills Impact and the Timber Building Solutions Industry Reference Committee (IRC) will manage this project, consistent with the 2012 Standards for Training Package Development.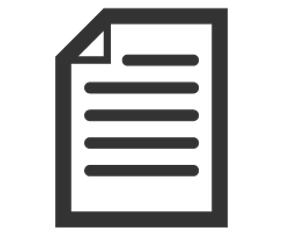 Download Project Proposal (see pages 32-34)
Register your interest in the project
Subscribe to the Skills Impact newsletter to keep informed about project updates and opportunities to provide input and feedback. Make sure to select 'Forestry & Timber' as your industry of interest.
Project Plan
Timber merchandising covers a range of activities that provide the link between timber producers and the public. This can include wholesale operators who sell to timber retailers or companies that construct housing or timber products; the timber retailers and timber product companies themselves; and distributors who negotiate deals across the globe. Those working within timber merchandising play an integral role in facilitating the sale of timber and timber products so that they may be enjoyed in our housing, furniture and public spaces.
As a retail sector, the skills required for timber merchandising overlap significantly with other retail operations. As such, there are several units of competency in the core of current timber merchandising qualifications which have been imported from other areas. Some of these have now been deleted or superseded with units that do not apply to timber merchandising, creating a significant challenge in providing training in this area. This project will explore options for ensuring that the retail skills required for timber merchandising are addressed.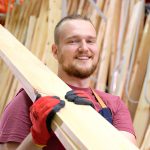 At the same time, there are unique skills needed to work in timber merchandising. While customer service and product promotion make up some of the job role, working with timber and timber products requires technical skills and specialist knowledge to ensure customers receive services and  products appropriate for their needs. Someone working in timber merchandising may have to cut material to the right length and angle, as well as care for and store products. As such they require knowledge of construction and timber types in order to make sure they're delivering fit for purpose solutions. In addition to this it is important to be knowledgeable in new products and specialised timber products..
The timber industry will be consulted throughout this project to review qualifications and units relating to timber merchandising. This will ensure these key skills across retail and timber remain consistent with current industry job roles and need.
Project Scope
The project will review and update two qualifications and 23 units of competency, including eight units approved as part of this project and 15 units common across other current FWP Training Package projects.
Register your interest in the project
Subscribe to the Skills Impact newsletter to keep informed about project updates and opportunities to provide input and feedback. Make sure to select 'Forestry & Timber' as your industry of interest.
Relevant Occupations
Customer Service / Sales Assistant (Retail or Wholesale)
Customer Service Officer
Sales and Merchandising Team Leader
Sales and Merchandising Team Leader (Timber Products)
Timber Advisor
Project Team
Project Timeline
July – August 2019
Initial Scoping
August – December 2019
Development of draft qualifications, skill sets and units
January – February 2020
Drafts available for broad consultation
March 2020
Validation of final drafts
April 2020
Finalisation of Training package components
June 2020
Submission for endorsement
Opportunities for stakeholder input
Stakeholder input and feedback is appreciated and welcomed throughout the duration of this project. Stakeholder contribution is essential, so that the units reflect real work experience and training meets the needs and requirements of industry.
Technical Advisory Committee
A Technical Advisory Committee (TAC) will be established to provide technical input to the review and development of units. The TAC may include technical industry experts, industry associations, employee associations, regulators and training providers. The support that the project needs from the TAC includes:
Provide input with respect to the project on areas of industry skill development requirements, job roles and key tasks and activities
Provide technical expertise that will inform the content of units of competency
Review and provide feedback to the draft materials
Provide input to clarify potential differing views on industry requirements
Share project materials with other experts for their input.
If you are interested and able to volunteer your time to this project, please contact gdaian@forestworks.com.au
Development
This stage has not yet commenced
Drafts Available
This stage has not yet commenced
Validation
This stage has not yet commenced
Finalisation
This stage has not yet commenced