Industry Overview
The expertise of the timber and building solutions industry is integral to how timber is used across our communities. Construction companies rely on this industry for expertise in designing and manufacturing timber trusses and frames, which form the basis of many homes and other buildings. The sector also specialises in timber manufactured products, using materials which may otherwise have been wasted to offer innovative building solutions. Engineered products like cross-laminated timber and glulam have seen innovations in tall timber building construction, like the 52-metre-tall office tower '25 King' in Brisbane. Even individual carpenters or hobbyists rely on timber merchandising professionals to have the skills and knowledge to store, measure, cut and transport wood and timber products in the appropriate ways and to provide information on the best types of timber for the job.
Between 2016 and 2022 Industry Reference Committee (IRCs) were the formal channel for considering industry skills requirements in the development and review of training packages. In 2023, Jobs and Skills Councils will be established to support a greater voice to industry in its skills and training needs.
The Timber Building Solutions Industry Reference Committee (IRC), along with the Forest Management and Harvesting IRC and Timber and Wood Processing IRC, were responsible for national training package qualifications relevant to forest and wood products.
The Timber Building Solutions Industry Reference Committee covered the following sectors:
Timber Merchandising
Timber Manufactured Products
Timber Truss and Frame
Download the 2021-22 Year in Review for the Forestry and Timber Industry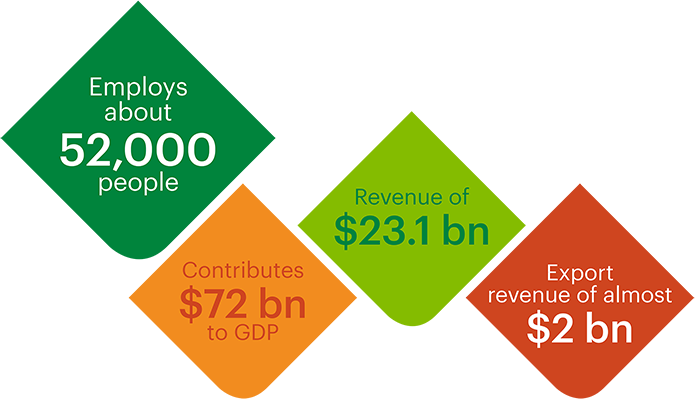 Want to know more about the work to improve skills standards for this industry?
Industry trends, challenges and opportunities are gathered through consultation with industry and research. They are documented in Skills Forecasts, which the Australian Industry and Skills Committee considers to determine future training package (skills standards) projects. Each project is overseen by the relevant Industry Reference Committee (IRC) and managed by Skills Impact. Click on the menu to the left for more information about the IRC, current projects, Skills Forecasts, as well as current units, skill sets and qualifications within the Training Package.
Note: above statistics refer to the whole Forest and Wood Products Industry. (Source: IBISWorld Industry Wizard, 2020)