Greyhound Health Assistance Skills Project
Menu: Click across the green arrows to view active and completed project stages. Consultation takes place at every stage of the project.
Case for change
"Greyhound health assistant skills", was identified as a priority skill area in the 2018-2021 Racing IRC Skills Forecast and Proposed Schedule of Work (see page 60-63). Skills and knowledge requirements for non-veterinary providers administering complementary medicine to greyhounds/canines will be identified, reviewed and considered for inclusion in skill sets or units and competency within the RGR Racing and Breeding Training Package. Skills Impact and the Racing and Breeding Industry Reference Committee (IRC) will take this project through a process that adheres to the 2012 Standards for Training Package Development.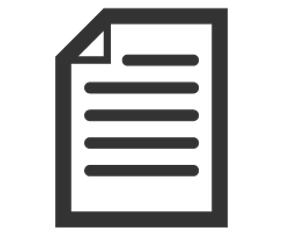 Download the IRC Skills Forecast (see page 60-63)
Project Plan
Project Scope
This project will explore and identify the skills and knowledge requirements of providers administering therapy practices to greyhounds/canines, such as massage and first-aid. Relevant skill sets and units of competency from the RGR Racing and Breeding Training Package will be identified, reviewed and developed to incorporate skills requirements in the use and applicability of complementary therapies.  Scroll down to view the skill sets and units proposed for revision.
Complementary therapies can be based on the diagnosis and manipulative treatment of misalignment of the joints, especially those of the spinal column, which are believed to cause other disorders by affecting the nerves, muscles and organs.
Register your interest in the project
Subscribe to the Skills Impact newsletter to keep informed about project updates and opportunities to provide input and feedback. Make sure to select 'Racing' as your industry of interest on the subscription form.
Key Deliverables
Current units of competency and skills sets are to be reviewed and new content developed as required.
Timeline
August 2018
Initial scoping
September 2018
Development of draft skill sets and units
October/November 2018
Drafts available for broad consultation
February/March 2019
Validation of final drafts
April 2019
Finalisation of Training Package components
April/May 2019
Independent Quality Assurance, and Edit and Equity review of Training Package components
May 2019
IRC consideration for sign-off and submission for endorsement
Project Team
Subject Matter Experts
Subject Matter Experts will be drawn on throughout this project to help review and draft the revised skill sets and units.
If you are interested in applying to be a Subject Matter Expert and are able to volunteer your time to this project, please email details of your expertise to rgeldard@skillsimpact.com.au.
The Racing and Breeding Industry Reference Committee (IRC) will oversee this project, as part of their responsibility to support engagement with the sector, and to ensure the project meets industry stakeholder needs.
Units and Skill Sets
Below is a list of the units of competency and skill sets proposed for revision. Use the links below to view the components on training.gov.au.
In preparation for the review of these components, we invite you to provide your input on the current units. We would like to know what changes or updates should be made to the components so that they meet the skills needs of the industry.
Your feedback will help us in reviewing these skills sets and units and developing any new content, as required.
To provide feedback, please use our feedback form. Alternatively, you can email Ruth Geldard rgeldard@skillsimpact.com.au
Skill sets that may be reviewed as part of this project include (but are not limited to):
Units that may be reviewed as part of this project include (but are not limited to):
Stakeholder Consultation Process
A list of key stakeholder organisations has been identified for this project. Skills Impact will ensure contact is made with each of these organisations during the development of this project to seek their involvement and their views on the draft skill sets and units.
If you are aware of an organisation that you think should be involved, please contact the project team to ensure they are contacted by us.
Of course, all and any interested industry participants are encouraged to engage in the consultation of this project, when the draft skill sets and units are available for feedback via this webpage and workshops that take place around Australia. Consultation is not limited to the organisations on this list. This list simply helps us to identify those organisations that, because of their industry role, size or specialty, are likely to have a key interest in the development and outcomes of this project.
Opportunities for stakeholder input
Stakeholder input is appreciated throughout the duration of this project. The documents will be drafted in consultation with Subject Matter Experts and their networks. Opportunities to provide targeted feedback will occur when the draft materials are made available in October/November 2018, and again for validation of final drafts in February/March 2019. However, your feedback is welcomed at any time, and will help us in drafting the skill sets and units. It is important that training provides a skilled and flexible workforce for the future. The skill sets and units need to reflect real work experience. So if you work in the sector, Skills Impact would appreciate your input and help. Please feel free to register your interest for project updates and consultation opportunities by following the newsletter subscription link below. Alternatively, please feel free to contact the project manager, Ruth Geldard on 03 9321 3526 or rgeldard@skillsimpact.com.au.
Development
This stage has not yet commenced
Drafts Available
This stage has not yet commenced
Validation
This stage has not yet commenced
Finalisation
This stage has not yet commenced