Skills Forecast
This year's Annual Update to the IRC Skills Forecast and Proposed Schedule of Work (Skills Forecast) proposes two key projects for 2020 – 2021 and identifies specific changes to the industry environment.
Thank you to those who provided feedback.
Your feedback was considered to finalise the document that was submitted from the IRC to the Australian Industry and Skills Committee (AISC). The information in the Annual Update will be used to update the AISC National Schedule of training package development projects.
Proposed projects are summarised in the grey box below. This year's Annual Update includes information about employers' use of training packages and qualifications, barriers to hiring apprentices and trainees, and reasons behind non-completion rates. It also looks at alternative training being delivered, some of which draws on the training package, but is not delivered by registered training organisations.
Feedback was collected between 15 – 30 April 2020, via the online feedback hub, email and phone.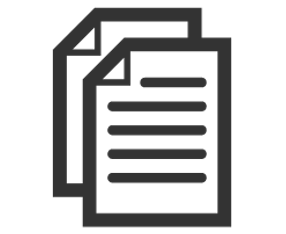 Click here to download the final document
If you would like to view the draft version that was available for feedback, including any comments made Click here
What is a Skills Forecast?
Skills Forecasts describe industry trends, opportunities and challenges, and identify skills gaps and emerging skills needs. They propose a four year plan for reviewing and developing relevant units, skill sets and qualifications across a training package. They are created once every three years, but are updated annually. The Annual Updates identify any specific changes to the industry environment, and to address current priority issues.
Every year in April, the full Skills Forecast or Annual Update is submitted by the relevant IRC to the Australian Industry and Skills Committee (AISC). The AISC advises Commonwealth and State Industry and Skills Ministers on the implementation of national vocational education and training policies, and approves nationally recognised training packages.
The AISC draws on this information to update their AISC National Schedule, and to determine future Training Package Projects. View current projects, that have been approved out of previous Skills Forecasts.
Current Skills Forecast
2019 – 2022 Skills Forecast
(click here to see the draft document that was available for feedback from 15 March – 18 April 2019, including any comments made)
Skills Forecasts Archive
2016 – 2019 Four Year Work Plan
Please note: IRC Skills Forecasts were previously called Four Year Work Plans.
Proposed Schedule of Work
2020-21
Project 1: Alterations to Packaging Rules and Application Statement in the Certificate II in Racing Industry
The Certificate II in Racing Industry includes a core unit, ACMEQU205 Apply knowledge of horse behaviour, which is inappropriate for greyhound industry participants. Moving this unit to the list of elective unit options is the favoured approach, as the qualification is intended as an introduction to the racing industry, allowing for specialisation in distinct sectors or roles through elective units.
Project 2: Simplifying Certificate IV Qualifications for Riders and Drivers
This project proposes the removal of two units of competency from the BSB Business Services Training Package as core units from the qualifications. This will simplify delivery of the qualification while retaining all of the job role requirements. Feedback from RTOs is that learners are finding it difficult to complete the two BSB units because they include significant learning content that is not necessary for the context of the intended job roles. The change is supported by industry regulators and participants, with feedback indicating that these units do not provide skills needed for the job role of jockey.
2021-22
No projects yet identified.
2022-23
No projects yet identified.
Development Process of IRC Skills Forecasts