Pulp and Paper Manufacturing Review Project
Menu: Click across the green arrows to view active and completed project stages. Consultation takes place at every stage of the project.
Case for change
New science, technology and changing consumer preferences has seen changes to the types of skills required by the pulp and paper industry. In particular, the industry is increasingly moving towards bioenergy and biomass opportunities. It is also developing its capabilities to offer innovative alternatives to packaging and other products through recovered paper and de-inking processes. This will be the first time the training package will be fully reviewed to reflect changes in job requirements and specialisations since 2011.
A full review will ensure that qualifications, skill sets and units of competency:
are reflective of current industry needs,
represent changes to industry policy, and
include updated technology and manufacturing processes for emerging skills in areas such as biomanufacturing, paper recovery and de-inking, and the evolution of industry job roles.
The Australian Industry Skills Committee (AISC) approved this project, out of the 2020 Annual Update to the IRC Skills Forecast (see page 19).
The Pulp and Paper Manufacturing Industry Reference Committee (IRC) will oversee this project as part of their responsibility to support engagement with the sector, and to ensure the project meets industry stakeholder needs.
Skills Impact and ForestWorks will manage this project, consistent with the 2012 Standards for Training Package Development.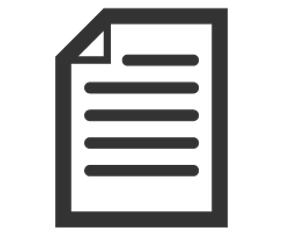 Download Project Proposal (see page 19)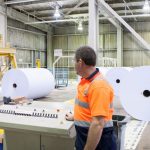 Register your interest in the project
Subscribe to the Skills Impact newsletter to keep informed about project updates and opportunities to provide input and feedback. Make sure to select 'Agriculture, Horticulture, Conservation and Land Management' as your industry of interest.
Project Plan
Pulp and paper manufacturing is an essential industry, providing vital products to households, offices, hospitals, food outlets and public buildings. The need for a skilled pulp and paper workforce in Australia has been reinforced by the COVID-19 pandemic, which saw record demand for products such as toilet paper, tissues, medical, sanitary and packaging products. Job roles and the type of products being manufactured have evolved over the past decade, as a result of new science, technology and consumer preferences. This project will undertake a full review of the qualifications, skill sets and units of competency that make up the PPM Pulp & Paper Manufacturing Industry Training Package so they reflect current job roles, new technologies and processes and the current regulatory environment.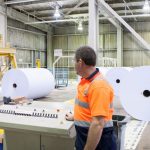 Sustainability is a key priority in the industry, with more re-use and recycling taking part in the production process. The industry is increasingly moving towards bioenergy and biomass opportunities, to extract maximum value from materials, reduce costs and largely eliminate waste. Opal Australian Paper and Visy are two examples of mills using biomass energy for their operations. Norske Skog has begun the production of Cyrene, which converts radiata pine sawdust to a green biosolvent. Developments in biomanufacturing are opening opportunities for new products and markets and creating new skills requirements.
Pulp and paper packaging products offer sustainable alternatives to other types of packaging and the science and technology in this area is expanding. The future is exciting, with developments in biodegradable packaging for liquids, such as handwash, sanitisers, detergent and shampoo. IndustryEdge reported a 11.5% increased supply of moulded-fibre products in the Australian economy, between March 2019 and March 2020. Pulp and paper may also offer solutions to an increasing demand for medical PPE. In 2020, a COVID-19 task force working out of BioPRIA at Monash University, in close alliance with APPITA, developed a medical gown made from laminated paper.
Industry will be closely consulted on the current and future skills requirements of job roles in the industry, so that new developments like bio-manufacturing and recovered paper processes are embedded in the national skills standards. This project will involve a full review of all job roles across the industry, so the unique skills requirements of each can be reflected in the national qualifications and skill standards, to support safe, effective, and consistent practices.
Training has taken place on the job in recent years, by in-house subject matter experts, often utilising the national training package to design activities. This project will also look at identifying some solutions to improve the usability of the training package and accessibility of training. Industry and registered training providers will be consulted about different models of training.
Project Scope
This project involves identifying and defining skills standards to meet current and future work practices in the pulp and paper manufacturing industry in Australia.
The project will undertake a full review of the PPM Pulp & Paper Manufacturing Industry Training Package. It will review seven qualifications and 80 units of competency, to consider whether they reflect existing industry requirements. Within this review, consideration will be given to whether the sector could be better supported by a reduced number of qualifications that allow greater specialisation through a larger bank of elective units.
Qualifications with specialisations in new technical streams, such as bioenergy, recovered paper and deinking may be developed to reflect modern job roles in the industry and offer learners more flexible training pathways.
Register your interest in the project
Subscribe to the Skills Impact newsletter to keep informed about project updates and opportunities to provide input and feedback. Make sure to select 'Pulp & Paper Manufacturing' as your industry of interest.
Relevant Occupations
Pulp and Paper Plant  Production Support Operators (pulp and bale handing, fibre preparation, hydrapulping, dryer operation, stock preparation, paper products, plant support, pulping machine operations)
Pulp and Paper Plant Operators and Technicians (pulping operations, wastepaper recycling, wet end, dry end, finishing and converting, chemical preparation, coated paper operations, electricity generation/turbine operator, steam generation/boiler operator, water services operator, chemical recovery operator)
Pulp and Paper Plant Senior Operators and Production Specialists (quality management, environmental/sustainability co-ordination, pulping and papermaking operations, electricity generation/turbine senior operator, steam generation/boiler senior operator, chemical recovery senior operator)
Pulp and Paper Plant Line Supervisor, Production Manager, Quality Assurance Specialist, Sustainability Coordinator/Manager, Training Coordinator
Timeline
September/October 2020
Initial scoping
November/December 2020
Workforce functional analysis
January/February 2021
Development of draft qualifications, skill sets and units
March/April 2021
Drafts available for broad consultation
June 2021
Validation of final drafts
July/August 2021
Finalisation of Training Package components
Independent Quality Assurance, and Edit and Equity review of Training Package components
September 2021
IRC consideration for sign-off and submission for endorsement
Project Team
Opportunities for stakeholder input
Stakeholder input is appreciated throughout the duration of this project. The documents will be drafted in consultation with Technical Experts and their networks. Opportunities to provide targeted feedback will occur when the draft materials are made available in March/April 2021, and again for validation of final drafts in June 2021. However, your feedback is welcomed at any time, and will help us in drafting the qualifications, skill set and units.
It is important that training provides a skilled and flexible workforce for the future. The qualifications, skill sets, and units need to reflect real work experience. So, if you work in the sector, we would appreciate your input and assistance.
Those working in areas of pulp and paper production and others with knowledge in this sector who are able to describe the skills and qualifications needed for this industry, are invited to engage with this project.
Please register your interest in project updates and consultation opportunities by following the newsletter subscription link. Alternatively, contact the project manager, Ruth Geldard on 0424068319 or rgeldard@forestworks.com.au.
Note: Due to COVID-19 restrictions, Webinars will be held to replace the face-to-face consultation workshops Skills Impact would usually host around Australia.
Stakeholder Consultation Process
A list of key stakeholder organisations has been identified for this project based on their industry role, size or specialty. The project team will ensure contact is made with each of these organisations to seek their involvement and views on all draft skill sets and units. Consultation is not limited to the organisations on this list, they have simply been identified as the most, likely to have a key interest in the development and outcomes of this project
If you are aware of an organisation that you think should be involved, please contact the project team to ensure they are contacted by us.
Development
This stage has not yet commenced
Drafts Available
This stage has not yet commenced
Validation
This stage has not yet commenced
Finalisation
This stage has not yet commenced