IRC Skills Forecast
Each year in April, Industry Reference Committees (IRCs) are responsible for submitting an IRC Skills Forecast and Proposed Schedule of Work (Skills Forecast) to the Australian Industry Skills Committee (AISC).
Thank you to those who provided feedback on the draft Skills Forecast and the priority skills that have been identified for 2019 – 2022. Several projects have been proposed to address these priority skills, as summarised in the grey box below.
Feedback was collected on the draft Skills Forecast from 7-14 May 2019, via the online feedback hub, email and phone.
The Skills Forecast has been submitted to the AISC. The information will be used to update the AISC National Schedule of training package development projects.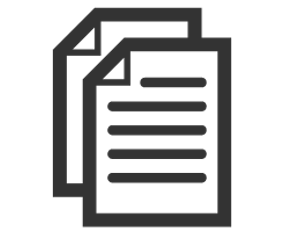 Click here to download the final document
If you would like to view the draft version that was available for feedback, including any comments made  click here
What is a Skills Forecast?
Skills Forecasts identify skills gaps, emerging skills needs and associated training needs for industry and determine whether there is a need to change training packages (i.e. units of competency, skill sets and qualifications). The documents propose a plan for reviewing and developing the relevant units, skill sets and qualifications, which is then submitted by the IRC to the Australian Industry and Skills Committee (AISC) for their consideration and approval. The AISC advises Commonwealth and State Industry and Skills Ministers on the implementation of national vocational education and training policies, and approves nationally recognised training packages.
The AISC draws on this information to update their AISC National Schedule, and to determine future Training Package Projects. View current projects, that have been approved out of previous Skills Forecasts.
IRC Skills Forecasts Archive
2016 – 2019 Four Year Work Plan
Please note: IRC Skills Forecasts were previously called Four Year Work Plans.
Proposed Schedule of Work 2019 – 2022
2019-20
Project 1: Industry-driven workshop 
This project proposes that research be undertaken with industry to establish why in-house training is generally preferred to training provided by the VET sector. The PPM Pulp & Paper Manufacturing Industry Training Package is being used to guide in-house training, but employees cannot receive a qualification because it hasn't been delivered by a registered training organisation. The PPM IRC, supported by the Secretariat, will conduct a workshop in the middle of 2019 with industry stakeholders to investigate low engagement levels with the training package. It will ascertain the extent to which industry utilises its infrastructure and quality assurance skills standards. Further research will be conducted as required and results will be communicated to the Department and AISC, possibly with the submission of one or more Cases for Change.
This process notwithstanding, the PPM IRC advises it considers the following two projects as priorities:
Project 2: Recycling and de-inking recovered paper
This project is to review existing units of competency and develop new units to support the recovered paper and cardboard processing sector. It includes processes for pulp de-inking and bleaching for high and medium grade paper products.
New units will be developed at Australian Qualifications Framework (AQF) levels 3 and 4 in pulping operations to address requirements for current recycling and de-inking recovered paper processes.
2020-21
Project 1: Automated processes in converted paper manufacturing
This project is to review and develop new units of competency for current operating processes and technologies in paper bag, paper stationery and sanitary paper product manufacturing.
2021-22
No projects will be set as priorities for 2012-22 until the 2019 industry-wide workshop is undertaken and further actions or research is established.
2022-23
No projects yet identified.
Development Process of IRC Skills Forecasts