What a fascinating year it's been working with you all to understand the changing ways of work and innovation in your industries. Skills Impact is fortunate to be part of this unique space, collaborating with industry, the government and training providers. It is a challenge and pleasure to reflect industry developments in skills standards that are compiled as national qualifications, skill sets and units. There's a lot to consider – with work carried out on a total of 25 projects over the year, emerging from the current and past IRC Skills Forecasts.
Under the direction of IRCs and the guidance provided by industry feedback, we've worked with you to reduce duplicated and redundant qualifications and units. Food processing qualifications have been brought in line with changes to the Food Standards Code. Wine industry skills standards were updated, including units related to food processing. Growth in the pharmaceutical industry resulted in qualification improvements to better support the industry. Greyhound qualifications, skill sets, and units of competency were updated to improve integrity and animal welfare practices. A new Certificate III in Equine Hoof Care and a new Certificate III in Beekeeping were created to reflect the increasing and specific knowledge in these areas. Eight new units were developed for infection control.
Industry engagement is at the heart of everything we do, and the progression of these projects would not have been possible without IRC members and industry stakeholders, including RTO staff, volunteering their time and expertise. We thank you for your contributions. Thank you also to our staff, Directors, ForestWorks, National Farmers Federation, MINTRAC and Rural Skills Australia for their contributions.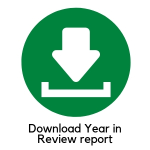 From all of us at Skills Impact, we would like to thank you for your support this year and to wish you and your family a wonderful festive season and a happy new year.
Please note: Skills Impact offices will be closed for the festive break, from 24 December, reopening on 7 January.