Thanks to the input of everyone who contributed to the below projects, Australia's forest and timber industry will soon have access to updated skills standards and qualifications for a range of job roles and tasks, including timber truss and frame estimating and manufacturing, timber building products supply, and working with new harvesting technologies.
The units, skill sets and qualifications have been published on training.gov.au and are available for RTOs to put on scope.
For further information visit the individual project pages.
New Timber Harvesting Technologies Project
As new technologies provide ways to make forestry work more productive, sustainable and safe, updated skills are needed for a range of job roles and tasks. These updated technical and digital skills have been captured in the review and development of units of competency for the harvesting sector.
For more detail, visit the project page.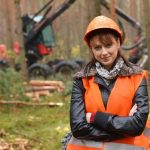 Timber Truss and Frame Estimating and Design Project
Timber trusses and frames are an essential part of many Australian homes and many other buildings. As part of this project, the technical skills required for both the design and manufacture of timber trusses and frames have been reviewed and updated.
For more information, visit the project page.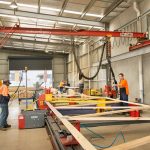 Education, training and continuous improvement to process, product development and quality systems are critical success factors for the timber industry. The committee's approach to update the incumbent courses is a step to recognise the essential skills required to educate current timber industry workers and introduce a new generation of timber systems designers.
– Cris Garcia, Timber Systems Designer, TMIEAust
Timber Merchandising Project
The expert skills and knowledge required for work in timber merchandising have been updated as part of this project. The skills needed to provide appropriate timber products and services for customers have been captured and are available for use, supporting this essential step in the supply chain.
For further details, visit the project page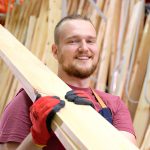 I definitely feel the Cert III will be an asset for all staff in our trade store.
– Julianne Henry, Dahlsens Building Centres