From the latest in futuristic underwater robotics to the correct way to handle crocodiles' eggs, the aquaculture and wild catch industry has contributed a great deal of insight into industry job roles and skills needs. As a result of their efforts, new and revised skills standards have been developed as part of two industry-driven projects: the Fishtech and Aquabotics Project and the Work with Crocodiles Project.
The success of these projects is due to the contributions of industry from across Australia, with the Aquaculture and Wild Catch Industry Reference Committee guiding the process to ensure consultation was wide-reaching, said Michael Hartman, CEO of Skills Impact.
"We would like to thank the members of industry who contributed their time and expertise throughout this process. Their input has defined skills standards that will support learners and the wider industry into the future."
The Fishtech and Aquabotics Project took the project team on a national journey, speaking with industry organisations across various sectors to capture the skills needed to work with new remote underwater technologies and advanced processes. As part of this process, industry organisations from Tasmania, Queensland and the Northern Territory invited members of the Skills Impact team to visit their worksites so they could discuss and see firsthand the skills used to perform different job tasks. They were shown how probes and sensors are used to collect environmental data at prawn farms in north Queensland. They watched as salmon living hundreds of kilometers away were fed from the comfort of a Hobart office building and they had the opportunity to visit barramundi land ponds in Queensland and the Northern Territory. They saw how remotely operated vehicles (ROVs) are having an impact on job roles across the seafood industry and aquatic biosecurity, replacing divers for monitoring environmental factors and net conditions through video imaging and sensors. Through these visits, as well as numerous conversations, demonstrations, emails, and comments, the team consulted with a range of industry professionals, who were able to have their say on the kinds of skills needed for the future of work in aquaculture and wild catch.
Johnathon Davey, Chair of the Aquaculture and Wild Catch Industry Reference Committee, has thanked the broader industry for working to define these skills standards.
"Technology in the seafood industry is evolving and at a quick pace, so it was important that as soon as industry identified this skills gap, the IRC responded promptly to ensure it could be addressed. We are thankful for the input of industry from around the country in describing the ways job roles have changed as a result of these new technologies."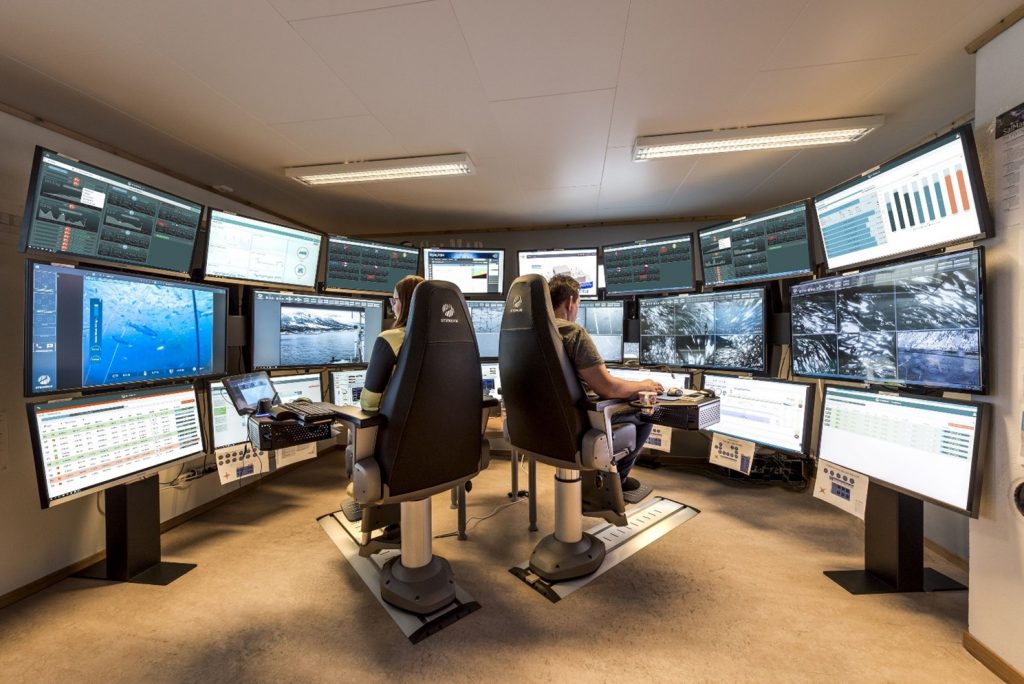 At Tassal, we use real-time technology and ROVs as a part of our everyday processes. The training documents developed as a part of this project will assist our workers to improve their skill level and work with greater awareness and knowledge.
– Peter Cheesman, WHS Induction and Training Coordinator Farming
The need for a project to develop skills standards for Work with Crocodiles was also identified by industry, as the existing two units did not accurately reflect the full range of expertise required to work with crocodiles in ways that are sustainable, safe and humane across a range of contexts.
"This specialised area of the industry has long wanted better recognition, training and skill standards to reflect the diversity, animal welfare and cultural connection associated in job roles across the wild and farmed crocodile sectors. Thanks to the IRC and stellar industry expertise, they now have a new qualification, eight new skill sets and a broad range of units to cover their skills needs."
– Michelle Ingley-Smith, Industry Engagement Manager, Skills Impact
The unique nature of this project required Skills Impact to focus consultation on northern parts of Australia, where the tasks were being performed. Industry stakeholders invited the project team into their operations and onto Country so that they could understand the unique skills and knowledge used when undertaking this work. On a trip along the Adelaide River they were shown some of the techniques to safely and humanely handle a crocodile. At another site visit on a crocodile farm, industry experts demonstrated the skilful methods of handling crocodile eggs in ways that do not disrupt the crocodile young. Through the demonstrations and conversations that took place throughout this project, industry have been able to embed real job tasks and processes into the draft documents, so that the skills used in this work are recognised and passed on.
There's a strong desire for training by community rangers who want additional skills to deal with croc management and safety issues. We'll be putting the new Certificate III in Working with Crocodiles to use as soon as our RTO gets it on scope.
– Dr. Adam Britton, Big Gecko Crocodilian Research, Charles Darwin University, NT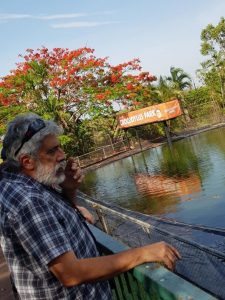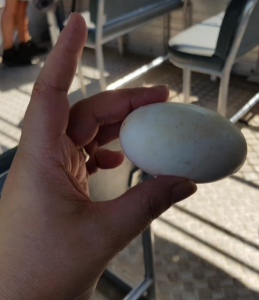 These new and revised skills standards for working with fishtech, aquabotics and crocodiles will help to train future learners, as well as recognise the expertise of those who already have the skills. The project team are grateful to all the stakeholders they worked with to define these skills standards.
"The generosity of time, spirit and determination to provide the team from Skills Impact with real life crocodile and fishtech experiences so we could better understand the skill needs of the industry was invaluable. I cannot thank our stakeholders enough. We definitely could not have developed and written such purposeful documents without their passion and support."
– Susie Falk, Industry Skills Standards Specialist, Skills Impact
The new and revised qualifications and skills standards were endorsed by the Australian Industry and Skills Committee (AISC), at their meeting on 12 August 2020 (read more). They are published on the training.gov.au website, within the national SFI Seafood Industry Training Package.