Thanks to everyone who contributed to the projects listed below, the specialist skills required for work in game harvesting auditing, halal meat processing, and poultry processing are now documented in national skill sets and units of competency.
The units and skill sets have been endorsed by the Australian Industry and Skills Committee (AISC) and the State and Territory Ministers. They are published on the training.gov.au website, within the AMP Australian Meat Processing Training Package. They are available for use by registered training organisations (RTOs).
For further information visit the individual project pages.
A skill set and unit of competency have been developed in consultation with industry experts, to account for the role of depots in transporting game meat. The skills for auditing and inspecting depots have been described to support compliance with biosecurity and food safety regulations during this vital step of the journey. These skills are critical to ensuring meat is wholesome and safe for human consumption, supporting the reputation of Australian game meat to local and international markets.
View here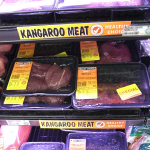 Industry representatives have volunteered their time and expertise to this project to identify and describe the specialist skills required for halal meat processing. They have helped to develop a national skill set and two new units of competency. These national skills standards will support industry as it moves towards a single consistent certification system.
View here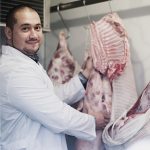 To keep up with the growing demand for poultry meat in Australia, automation has been increasing throughout the entire processing line. This has had an impact on job roles in the sector, which require updated skills for working with automated processes and equipment. Industry was consulted throughout this project to develop skills standards in poultry processing. As a result, ten new skill sets and four new units have been developed.
View here