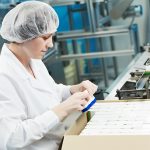 Industry input is sought to confirm that the draft skills standards for pharmaceutical bioprocessing manufacture and distribution are accurate to current job roles and work practices.
The skills described in the draft units are required to produce a range of life-saving and enhancing pharmaceutical products, including vaccines, blood plasma products and gene therapy medicine.
We need your help to answer some key questions about the skills standards, including:
Whether or not a qualification is needed in this area?
Whether references to specific regulatory requirements or standards should be removed from the units and replaced with more generic language?
For more information and to validate the documents, visit the project page.