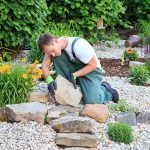 Landscapers are able to enrich people's lives with the well designed and constructed green spaces they create and maintain. They require skills in horticulture and plant care, as well as the ability to work with a range of materials and alongside other professionals with complimentary expertise.
The final draft qualifications and skills standards for this sector are now available for validation and comment. These final drafts have been revised to consider the feedback received between December 2020 and May 2021.
They have been updated to reflect current industry trends, support safe work practices, and promote clear career pathways.
Your input is appreciated, so that the updated units, skill sets and qualifications match real job tasks and roles.
To have your say, visit the project page.