Meat Processing Project
A new project to improve skills standards is underway for the meat processing industry.
The Meat Processing Project will review and develop units of competency and skill sets within the AMP Australian Meat Processing Training Package to address skills gaps across eight different areas, listed below:
Food-safe pest control management
Material handling through traceability of products
Animal health data collection
Operation and management of biogas facilities in a processing plant
Improving meat quality (by identifying secondary sexual characteristics in beef)
Conduct a workplace incident investigation
Preparation of market reports for sheep and beef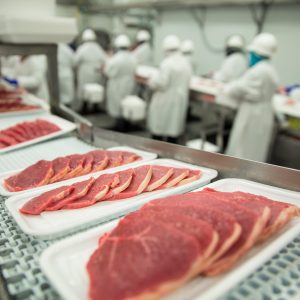 Opportunities for stakeholder input
Stakeholder input is appreciated throughout this project. The documents will be drafted in consultation with Subject Matter Experts and their networks. Opportunities to provide targeted feedback will occur when the draft materials are made available in October 2018. However, your feedback is welcomed at any time and will help us in drafting the new units.
It is important that training provides a skilled and flexible workforce for the future. The units need to reflect real work experience and requirements. So if you work in the sector, MINTRAC would love your input and help. Please feel free to register your interest for project updates and consultation opportunities by following the newsletter subscription link below. Alternatively, please feel free to contact Jenny Kroonstuiver on jkroonstuiver@mintrac.com.au
The Meat Industry Reference Committee (IRC) will oversee this project, as part of their responsibilities to support engagement with the sector and to ensure projects meet industry stakeholder needs.