Over the past year, the meat processing industry has been active in looking at current work practices, industry requirements and technologies and then revising and developing national skills standards as part of the Meat Processing Project. Industry experts have been involved throughout the process, offering advice on how to better support quality assurance and safety practices.
As a result, new and revised units of competency and skill sets have been published on training.gov.au as part of the AMP Australian Meat Processing Training Package and are available for use by Registered Training Organisations.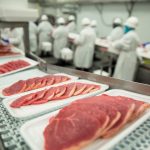 The new and revised units of competency and skill sets reflect the skills and knowledge to support systems and programs to protect the quality of meat products, from contaminants, pests and food fraud.
With the support of these new skills standards, industry can continue to produce high quality and safe meat products for local and overseas markets.
The revised qualifications and skills standards were endorsed by the Australian Industry and Skills Committee (AISC), at their meeting on 13 August 2019 (read more).