You still have the opportunity to play a role in updating skills standards in food and beverage processing.
Significant innovations and consumer trends have impacted how work is done in this industry over the past ten years. Processes are increasingly automated and traceability and contaminant control are better than ever. These changes have been captured in updated qualifications, skill sets and units, which you are invited to provide feedback on.
Consultation workshops to discuss the drafts have been taking place across the country. There is still time to register for remaining workshops in Victoria and New South Wales.
To provide input on the drafts or for more information, visit project webpage
Upcoming consultation workshops:
Ballarat VIC – Fri 28 Feb 2020, 11am – 2pm (AEDT) – Register here
Griffith NSW – Thurs 19 March 2020, 10am – 1pm (AEDT) – Register here
Sydney (west) NSW – Fri 20 March, 10am – 1pm (AEDT) – Register here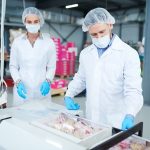 Replacing FDF units
Many trainers have been asking why qualifications still contain old FDF units. A project is underway to update these to the revised FBP units. To be involved with the process visit the project page.