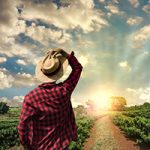 The large and complex conservation and land management sector is essential for conserving Australia's unique natural resources.
Thank you to those who provided feedback on the initial draft documents, which were reviewed and developed to capture skills needed across the numerous environmental and cultural contexts of this work.
As part of this process, it was identified that a unit is needed to support skills in conducting a site inspection for ecological restoration. This unit is now available for review and comment.
To have your say on the additional new unit, visit the project page