You can now register for consultation workshops and webinars for the Work with Crocodiles Project and Fishtech and Aquabotics Project.
This is your chance to learn more about the process to improve national skills standards and discuss potential updates with the project team and other members of your industry.
Work with Crocodiles Project
Work with crocodiles requires specialist skills, which are used across a range of sectors, including aquaculture and wild catch, conservation and land management, and animal care and management.  This project will address the need for accessible skills standards for working with crocodiles, to promote safe and sustainable practices in all contexts.
Members of the Skills Impact team have been consulting with Subject Matter Experts to gather information about the knowledge and skills required to work with crocodiles.
Click here to read about a recent visit to the Northern Territory.
Drafts of the potential skills standards are currently being developed and will be available for review and feedback in early 2020. There will also be the opportunity to provide feedback online, when the drafts are published on the project page.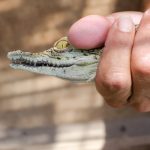 Face-to-face consultation workshops
Venues to be confirmed
Cairns QLD – Tue 18 Feb 2020, 10am – 12 noon (AEST) – Register here
Jabiru NT – Tue 25 Feb 2020, 10am – 12 noon (ACST) – Register here
Katherine NT – Thu 27 Feb 2020, 10am – 12 noon (ACST) – Register here
Broome WA – Mon 2 Mar 2020, 10am – 12 noon (AWST) – Register here
Consultation webinar
Fri 6 Mar 2020, 1 – 3pm (AEDT) – link to register will be available in 2020
Fishtech & Aquabotics Project
New technology is having a significant impact on job roles in aquaculture and wild catch. Many tasks that were previously performed manually can now be done using aquabotics, such as remotely operated vehicles (ROVs), underwater drones and biosensors.
To address the skills needed to operate and understand this new technology, ten new units of competency and three new skill sets have been developed. Existing units have also been updated to reference skills requirements related to automation, technology, environment and biosecurity, where required.
The draft units and skill sets are available now for feedback. To provide feedback, visit the project page.
You are also welcome to register for a consultation workshop or webinar to discuss to drafts with the project team.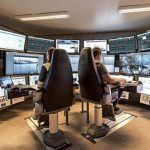 Face-to-face consultation workshops
Venues to be confirmed
Adelaide SA – Wed 29 Jan 2020, 12 – 2pm (ACDT) – Register here
Port Lincoln SA – Thu 30 Jan 2020, 10am – 12pm (ACDT) – Register here
Port Stephens NSW – Tue 4 Feb 2020, 10am – 12pm (AEDT) – Register here
Geelong VIC – Thu 6 Feb 2020, 10am – 12pm (AEDT) – Register here
Townsville QLD – Thu 20 Feb 2020, 10am – 12pm (AEST) – Register here
Fremantle WA  – Tue 3 Mar 2020, 1pm – 3pm (AWST) – Register here
Hobart TAS – Thu 5 Mar 2020, 10am – 12pm (AEDT) – Register here
Consultation webinar
7 February 1pm – 3pm – link to register will be available in the new year