Skills Forecast
This year's Annual Update to the IRC Skills Forecast and Proposed Schedule of Work (Skills Forecast) proposes four key projects for 2020 – 2021 and identifies specific changes to the industry environment.
Thank you to those who provided feedback.
Your feedback was considered to finalise the document that was submitted from the IRC to the Australian Industry and Skills Committee (AISC). The information in the Annual Update
will be used to update the AISC National Schedule of training package development projects.
Proposed projects are summarised in the grey box below. This year's Annual Update includes information about employers' use of training packages and qualifications, barriers to hiring apprentices and trainees, and reasons behind non-completion rates. It also looks at alternative training being delivered, some of which draws on the training package, but is not delivered by registered training organisations.
Feedback was collected between 25 March – 8 April 2020, via the online feedback hub, email and phone.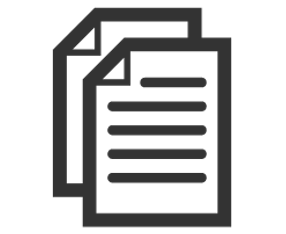 Click here to download the final document
If you would like to view the draft version that was available for feedback, including any comments made  Click here
What is a Skills Forecast?
Skills Forecasts describe industry trends, opportunities and challenges, and identify skills gaps and emerging skills needs. They propose a four year plan for reviewing and developing relevant units, skill sets and qualifications across a training package. They are created once every three years, but are updated annually. The Annual Updates identify any specific changes to the industry environment, and to address current priority issues.
Every year in April, the full Skills Forecast or Annual Update is submitted by the relevant IRC to the Australian Industry and Skills Committee (AISC). The AISC advises Commonwealth and State Industry and Skills Ministers on the implementation of national vocational education and training policies, and approves nationally recognised training packages.
The AISC draws on this information to update their AISC National Schedule, and to determine future Training Package Projects. View current projects, that have been approved out of previous Skills Forecasts.
Current Skills Forecast
Skills Forecasts Archive
2016 – 2019 Four Year Work Plan
Please note: IRC Skills Forecasts were previously called Four Year Work Plans.
Proposed Schedule of Work
2020-21
Project 1: Meat Rendering
Rendering processes offer a safe and effective way to transform animal by-products into a range of valuable proteins, minerals and oils. The Meat IRC recently investigated, through research and consultation, the viability of the Certificate III in Meat Processing (Rendering) to better understand why enrolments in this qualification are declining, while enrolment in individual rendering units are higher. Direct discussions with employers organised through the Australian Renderers Association and with all 17 RTOs revealed that the qualification needs to be reviewed to ensure that changes in technology and trends in international markets are addressed. In addition, two to three skill sets may need be developed to allow for stand-alone delivery of the rendering units. One new unit of competency may also need to be developed, covering product quality checks.
Project 2: Electric Slicing Skills (Meat)
The majority of retail butchers use electric slicers to cut both fresh and cooked meats. There are specific skills and knowledge required of workers to safely and effectively use the equipment, to prevent injury and cross-contamination. Currently, there is no unit within in the Certificate III in Meat Processing (Retail Butcher) that covers the use of an electric slicer for a meat retail premises. There is a unit from the smallgoods manufacturing sector which may be suitable, titled AMPS207 Slice product using simple machinery. The unit application states the unit is for use in a smallgoods manufacturing establishment, so reviewing and updating this unit to a cross-sector meat industry unit is necessary. This would mean there would be no need to create a new unit. Instead, the updated unit could be used by retail and other sectors such as poultry, and could also be imported by other training packages such as the FBP Food, Beverage and Pharmaceutical Training Package.
Project 3: Pre-Rendering Meat Processing Technologies
In the rendering sector, different machines are used to reduce hard and soft tissue to a required size for processing. Sophisticated technologies and techniques are used to convert animal by-products into a range of edible and inedible products. To cover the full range of machinery used it is recommended that the term "size reduction equipment" is used. The units AMPA2158 Operate hogger and AMPA2159 Operate blow line have been identified as using language and terminology that is no longer used by industry, as well as containing redundant performance criteria that is already covered elsewhere in other units. This project would review and update these units to ensure they are current and accurately represent the skills and knowledge required of industry.
Project 4: Training and Assessment Support Materials
This project is for the development of contextualised training and assessment support materials for up to 35 units of competency, that have been identified as high priority for the industry. The project will improve consistency of training delivery and assessment across the industry, as well as supporting established and new RTOs to deliver quality services.
2021-22
Project 1: Packaging Technology Skills
Review the need to include new units of competency in the Certificate IV in Meat Processing (General) or Diploma of Meat Processing to address changes in packaging technologies.
2022-23
Projects will be considered based on feedback on the implementation of recent and current changes to the AMP Training Package.
Development Process of IRC Skills Forecasts