IRC Skills Forecast
Each year in April, Industry Reference Committees (IRCs) are responsible for submitting an IRC Skills Forecast and Proposed Schedule of Work (Skills Forecast) to the Australian Industry Skills Committee (AISC).
Thank you to those who provided feedback on the draft Skills Forecast and the priority skills that have been identified for 2019 – 2022. Several projects have been proposed to address these priority skills, as summarised in the grey box below.
Feedback was collected on the draft Skills Forecast from 18 March – 15 April 2019.
The Skills Forecast has been submitted to the AISC. The information will be used to update the AISC National Schedule of training package development projects.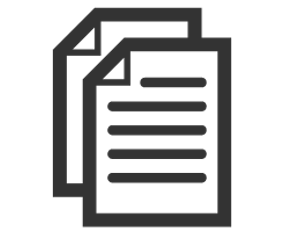 Click here to download the final document
If you would like to view the draft version that was available for feedback   click here
What is a Skills Forecast?
Skills Forecasts identify skills gaps, emerging skills needs and associated training needs for industry and determine whether there is a need to change training packages (i.e. units of competency, skill sets and qualifications). The documents propose a plan for reviewing and developing the relevant units, skill sets and qualifications, which is then submitted by the IRC to the Australian Industry and Skills Committee (AISC) for their consideration and approval. The AISC advises Commonwealth and State Industry and Skills Ministers on the implementation of national vocational education and training policies, and approves nationally recognised training packages.
The AISC draws on this information to update their AISC National Schedule, and to determine future Training Package Projects. View current projects, that have been approved out of previous Skills Forecasts.
IRC Skills Forecasts Archive
2016 – 2019 Four Year Work Plan
Please note: IRC Skills Forecasts were previously called Four Year Work Plans.
Proposed Schedule of Work 2019 – 2022
2019-20
Project 1: Review Diploma and Advanced Diploma Qualifications
It is proposed that the Diploma of Meat Processing (Meat Retailing) be deleted due to low enrolments, but that provision be made in the Diploma of Meat Processing for meat retailers career development.
Project 2: New units and skill sets for halal meat processing
To ensure a consistent approach to halal meat processing, the skill sets will consist of units covering halal slaughter, auditing and processing requirements.
Project 3: New unit and skill set for game harvesting auditing
The development of a new skill set to ensure appropriate food safety and biosecurity standards are met within this highly specialised industry sector. A new unit will also be created to cover the inspection of a wild game field depot.
Project 4: Addressing gaps in poultry processing training
The development of new skill sets and units tailored to the needs of poultry processing.
Project 5: Development of meat industry contextualised training and assessment support materials
This project is intended to improve consistency of training delivery and assessment across the industry, as well as support RTOs to deliver quality services and to offer new and imported units of competency as electives.
2020-21
Project 1: Data interrogation skills
Adopt new units within the Certificate IV in Meat Processing (Quality Assurance) and Diploma of Meat Processing to build data interrogation and analysis skills.
Project 2: Quality assurance qualification
Investigate the feasibility of developing a Diploma in Quality Assurance, in order to train higher-level skills in management of meat microbiology, food safety, data interrogations, quality systems management skills, energy efficiency, wastewater usage, and wholesale value-adding.
2021-22
Project 1: Skills in DEXA technologies
This project focuses on developing operator and maintenance skills to support the implementation of dual-energy X-ray absorptiometry (DEXA) technologies.
Project 2: Packaging technology skills update
Review the need to include new units of competency in the Certificate IV in Meat Processing (General) or Diploma of Meat Processing to address changes in packaging technologies.
2022-23
Projects will be considered based on feedback on the implementation of recent and current changes to the AMP Training Package.
Development Process of IRC Skills Forecasts