Parks & Gardens Project
Menu: Click across the green arrows to view active and completed project stages. Consultation takes place at every stage of the project.
Case for change
Job roles in parks and gardens are important for maintaining and managing public green spaces for the benefit of all. The AHC Training Package, which contains these skills standards, is one of the largest, most complex and diverse training packages in the Australian System. Given how vital it is that these skills are regularly reviewed and updated, this project continues the full review of the AHC Training Package outlined in the Skills Forecast and Program of Works 2019 – 2022.
The Australian Industry Skills Committee (AISC) approved this project, out of the Annual Update IRC Skills Forecast and Proposed Schedule of Work.
Skills Impact and the Amenity Horticulture, Landscaping, Conservation & Land Management Industry Reference Committee (IRC) will oversee this project, consistent with the 2012 Standards for Training Package Development.
Skills Impact and the Food, Beverage and Pharmaceutical Industry Reference Committee (IRC) will oversee this project, consistent with the 2012 Standards for Training Package Development.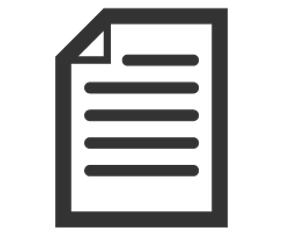 Download Project Proposal (see page 63)
Project Plan
Australian parks and gardens require skillful maintenance and management to remain pleasant spaces for recreation and leisure. Many are home to native and unique plant species, animals and historic structures. They hold cultural and social importance and are visited by thousands of locals and tourists every year. The diversity, beauty and sustainability of these parks and gardens is managed and maintained by a skilled workforce of grounds keepers and gardeners.
Expertise in horticultural work is a key requirement to perform this work, including pruning, planting and transplanting, along with plant and seed knowledge, including local native species knowledge. So too are the skills and knowledge to complement other industry professionals who may be called in to provide specific services. In urban parks and gardens this could mean working alongside arborists, turf specialists and irrigators to manage trees and grasses and make sure plants are appropriately cared for. In national or state parks, this could mean sharing management of the space with conservation and land management professionals, so that facilities and safety measures are in place for the public. This sector also involves the maintenance of cemeteries, working alongside other professionals in these spaces.
In recent times the skills requirements of jobs in the sector have been changing as industry focuses on more sustainable practices to promote biodiversity, adapt to climate change, and acknowledge the cultural significance of these spaces. Skills are needed for reusing resources, planting native species, and reducing herbicide and chemical use, among other sustainable techniques. It is important that the skills standards that support roles in parks and gardens are up to date so that they reflect current terminology, equipment and practices, supporting the longevity of these spaces for public use.
Those with experience in parks and gardens are invited to participate in the review and update of current qualifications, skill sets and units in the sector so that they are accurate, up to date, and promote clear career pathways.
A project in landscaping is taking place at the same time as this project. There is overlap in some of the foundational skills for these projects, so you may also like to contribute to that project. Read more about the Landscaping Project here.
Project Scope
Four qualifications and 20 units of competency in parks and gardens will be reviewed and updated to better reflect current skills needs for this sector and strengthen career pathways. There is scope to develop some skill sets and units for skills standards not already captured.
Register your interest in the project
Subscribe to the Skills Impact newsletter to keep informed about project updates and opportunities to provide input and feedback. Make sure to select 'Agriculture, Horticulture, Conservation and Land Management' as your industry of interest.
Relevant Occupations
Grounds keeper
Gardener
Green keeper
Grounds person
Council workers
Project Team
Timeline
September 2020
Initial scoping
October 2020
Development of draft qualifications, skill sets and units
Nov-Dec 2020
Drafts available for broad consultation
Mar-Apr 2021
Validation of final drafts
May 2021
Finalisation of Training Package components
May-July 2021
Independent Quality Assurance, and Edit and Equity review of Training Package components
Aug-Sept 2021
IRC consideration for sign-off and submission for endorsement
Opportunities for stakeholder input
Those with experience working in parks and gardens and others with knowledge in this field who are able to describe the skills and qualifications needed for this industry are invited to engage with this project.
It is important that training provides a skilled and flexible workforce for the future. The qualifications, skill sets, and units need to reflect real work experience. So, if you work in the sector, Skills Impact welcomes your input and assistance.
The skills standards will be drafted in consultation with Subject Matter Experts and their networks. Opportunities to provide targeted feedback will occur when the draft skills standards are made available in Nov-Dec 2020, and again for validation of final drafts in Mar-Apr 2021. However, your feedback is welcomed at any time, and will help us in drafting the qualifications, skill set and units.
Please register your interest in project updates and consultation opportunities by following the newsletter subscription link. Alternatively, contact the project manager, Rebecca Ford on 0408 901 209 or at rebecca@skillsimpact.com.au.
N.B. Due to COVID-19 restrictions, Webinars will be held to replace the face-to-face consultation workshops Skills Impact would usually host around Australia.
Stakeholder Consultation Process
A list of key stakeholder organisations has been identified for this project based on their industry role, size or specialty. Skills Impact will ensure contact is made with each of these organisations to seek their involvement and views on all draft qualifications, skill sets and units. Consultation is not limited to the organisations on this list, they have simply been identified as the most likely to have a key interest in the development and outcomes of this project
If you are aware of an organisation that you think should be involved, please contact the project team to ensure they are contacted by us.
Development
This stage has not yet commenced
Drafts Available
This stage has not yet commenced
Validation
This stage has not yet commenced
Finalisation
This stage has not yet commenced