Skills Forecast
This year's Annual Update to the IRC Skills Forecast and Proposed Schedule of Work (Skills Forecast) proposes five key projects for 2020 – 2021 and identifies specific changes to the industry environment.
Thank you to those who provided feedback.
Your feedback was considered to finalise the document that was submitted from the IRC to the Australian Industry and Skills Committee (AISC). The information in the Annual Update will be used to update the AISC National Schedule of training package development projects.
Proposed projects are summarised in the grey box below. This year's Annual Update includes information about employers' use of training packages and qualifications, barriers to hiring apprentices and trainees, and reasons behind non-completion rates. It also looks at alternative training being delivered, some of which draws on the training package, but is not delivered by registered training organisations.
Feedback was collected between 20 – 30 April 2020, via the online feedback hub, email and phone.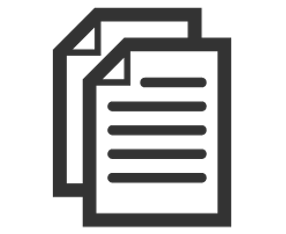 Click here to download the final document
If you would like to view the draft version that was available for feedback, including any comments made Click here
What is a Skills Forecast?
Skills Forecasts describe industry trends, opportunities and challenges, and identify skills gaps and emerging skills needs. They propose a four year plan for reviewing and developing relevant units, skill sets and qualifications across a training package. They are created once every three years, but are updated annually. The Annual Updates identify any specific changes to the industry environment, and to address current priority issues.
Every year in April, the full Skills Forecast or Annual Update is submitted by the relevant IRC to the Australian Industry and Skills Committee (AISC). The AISC advises Commonwealth and State Industry and Skills Ministers on the implementation of national vocational education and training policies, and approves nationally recognised training packages.
The AISC draws on this information to update their AISC National Schedule, and to determine future Training Package Projects. View current projects, that have been approved out of previous Skills Forecasts.
Current Skills Forecast
2019 – 2022 Skills Forecast
(click here to see the draft document that was available for feedback from 14 March – 11 April 2019, including any comments made)
Skills Forecasts Archive
2016 – 2019 Four Year Work Plan
Please note: IRC Skills Forecasts were previously called Four Year Work Plans.
Proposed Schedule of Work
2020-21
Project 1: Review of Unit Sectors
Given the size and complexity of the AHC Training Package, this proposal is to continue the unit sector approach for Year 2 of the strategy, as outlined in the current 2019 – 2022 Skills Forecast.
Cluster 1: Landscaping, including Parks and Gardens
Cluster 2: Broad Acre and Seed Production
Cluster 3: Dairy and Milk Harvesting
Project 2: Therapeutic Horticulture
There is a burgeoning therapeutic horticulture industry in Australia, but no vocational course to support the skills required across both health and horticulture. The Therapeutic Horticulture Association has set industry expectations to determine membership. Members must have qualifications and experience in both health and horticulture. This proposal is to develop new skill sets in therapeutic horticulture, to provide the needed skills and knowledge to provide services in this area of specialisation, either for health workers or those working in horticulture, looking to work in this field.
Project 3: Animal Reproduction
Continued consumer demand for animal-based proteins will place increasing pressure on farmers to use improved genetics in their breeding programs. New processes and technologies in the livestock industry are helping farmers to maintain a sustainable production system, improve profitability and competitiveness. The aim of this project is to review livestock units relating to animal reproductive practices, including impregnation techniques, pregnancy testing and birthing, so they include skills for current processes and technologies.
Project 4: The Rehabilitation of Mined Land
Recent mine closures, especially across Northern Australia, have highlighted a skills gap in current conservation and land management qualifications for work to rehabilitate closed mines. Large mining companies recruit Environmental and Rehabilitation Specialists and Advisors to help meet contract obligations. These roles may be supervised by university educated Environmental Engineers, however the field workers that perform the rehabilitation tasks are most suited to VET qualified employees. The responsibility for this work is often being left with Indigenous groups (including Indigenous Rangers), either by agreement or by default.
Project 5: Indigenous Consultation for Annual Updates & Future Projects
A research and development project is proposed to improve long-term skills outcomes for Indigenous participants in the Australian workforce and the vocational education and training (VET) system. The aim is to uncover future projects that could expand productivity, employment and economic development opportunities, open new and emerging markets, improve training and job outcomes and upgrade industry skills in negotiations and partnerships with Indigenous business and community organisations. This will be a joint project, overseen by both the Aquaculture and Wild Catch IRC and the Amenity Horticulture, Landscaping, and Conservation and Land Management IRC. Both IRCs acknowledge the importance of Aboriginal and Torres Strait Islander involvement in the development of all aspects of their industries.
2021-22
Project 1: Review of Unit Sectors
Cluster 1: Community and Common
Cluster 2: Composting and Organic
Cluster 3: Permaculture
Other Projects to be identified to address industry priorities.
2022-23
Project 1: Review of Unit Sectors
Cluster 1: Livestock
Cluster 2: Wool
Other Projects to be identified to address industry priorities.
Insight into Qualification and Employment Outcomes
Vocational qualification leads to mid-life career change
At 55 years old and after 30 years in the printing industry, Phil started to seriously think about what to do next. Over the past few years, Phil had experienced retrenchments, stints of casual work and periods of unemployment. The printing industry had changed and shrunk its workforce and with another retrenchment looming, Phil knew that he needed to change directions and find something that was going to keep him in work for the next ten years.
Phil enrolled in the Certificate III in Horticulture with Melbourne Polytechnic. He said has always loved gardening, but he knew it would be a challenge to find someone willing to employ an older worker without experience.
"I knew my chances weren't great. I was 56 by then, passionate and knowledgeable, fit and ready to work, but had no horticulture work experience.

"I got a job one day after finishing my course work. I couldn't believe it. Although it was a low-skilled casual job I knew that this was the break I needed. So I took it.

"I am now in a full time, ongoing position in property maintenance. I'm loving being outdoors, learning new skills and using what I learnt on my course. I'm so thankful to be employed during the COVID-19 crisis. If I hadn't done that course it's likely I'd be either unemployed or working casually in printing factories, wishing I was out in the sunshine," said Phil.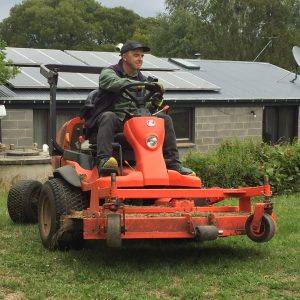 Phil Ward, Maintenance Horticulturalist, Maintaining Melbourne Pty Ltd
Development Process of IRC Skills Forecasts