Timber Truss & Frame Estimating & Design Project
Menu: Click across the green arrows to view active and completed project stages. Consultation takes place at every stage of the project.
Case for change
Housing is the primary area in which timber trusses and frames are used. Given the continued increase in housing and multi-development construction activity these structural components are in increasing demand.
These are integral roles in the day-to-day operation of a building project, and yet much of the work to estimate and design timber trusses and frames is commissioned overseas. These roles could be performed more efficiently and with better communication if performed locally. However, improved career pathways are required to make them appealing. This could be supported by reviewing and streamlining the current qualifications and units to make prerequisites and assessments less restrictive.
The Australian Industry and Skills Committee (AISC) approved this project out of the Forest and Wood Products Industry Sector IRC Skills Forecast and Proposed Schedule of Work 2018-2021 (see pages 71-74).
Skills Impact and the Forest and Wood Products Industry Reference Committee (IRC) will manage this project, consistent with the 2012 Standards for Training Package Development.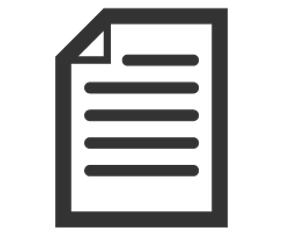 Download Project Proposal (see pages 71-74)
Register your interest in the project
Subscribe to the Skills Impact newsletter to keep informed about project updates and opportunities to provide input and feedback. Make sure to select 'Forestry & Timber' as your industry of interest.
Project Plan
Timber trusses and frames are an essential part of many modern homes and other buildings, providing the skeleton for walls and roofs. They're designed to hold up the weight of a building, including any solar, air conditioning or hot water units, and to withstand weather, including strong winds. For this reason, timber systems designers play a crucial role in making sure a building is structurally sound, requiring knowledge of engineering, design and timber types. They're responsible for making sure building codes and standards are adhered to and communication between the factory floor and construction businesses are fit for purpose.
The demand for timber roof trusses and wall frames is projected to grow in Australia over the next five years due to continued increase in housing construction (Australian Construction Insights). However, there is also a continued shortage of timber systems designers in Australia, with a lot of current work commissioned overseas. While this is one solution to a skill shortage there are advantages to employing local designers and estimators. When it comes to making sure codes are being met and communication is running smoothly, nothing compares to having eyes in the factory floor and on the building site.
Industry have indicated that the current qualifications and units of competency in timber truss and frame design do not meet current job titles, roles and practices. The entry level Certificate II contains assessments that are not permitted to be used by school-based trainees, restricting uptake, while the structure of the current Certificate IV presents a barrier in its high number of prerequisites. A restructuring of the qualifications will support strengthening career pathways and attracting new workers to this profession.
Project Scope
This project will review three qualifications and 39 units of competency relating to timber truss and frame design and manufacture. It will also develop at least two skill sets to support career pathways.
Register your interest in the project
Subscribe to the Skills Impact newsletter to keep informed about project updates and opportunities to provide input and feedback. Make sure to select 'Forestry & Timber' as your industry of interest.
Relevant Occupations
Timber Systems Designers
Designer (Timber Truss and Frame)
Production Fabricator (Timber Truss and Frame)
Project Team
Project Timeline
July – August 2019
Initial Scoping
August – December 2019
Development of draft qualifications, skill sets and units
January – February 2020
Drafts available for broad consultation
March 2020
Validation of final drafts
April 2020
Finalisation of Training package components
June 2020
Submission for endorsement
Opportunities for stakeholder input
Stakeholder input and feedback is appreciated and welcomed throughout the duration of this project. Stakeholder contribution is essential so that the units and qualifications reflect real work experience, addressing the training meets the needs and requirements of the industry.
Opportunities to provide targeted feedback will occur when the draft materials are made available in January-February 2019, and again for validation of final drafts in March 2020. However, your feedback is welcomed at any time, and will help us in drafting the units.
If you work in the sector, your input and help would be appreciated. Please feel free to register your interest for project updates and consultation opportunities by following the newsletter subscription link below. Alternatively, please feel free to contact the project manager, Michelle Clayton on 03 9321 3500 or mclayton@forestworks.com.au
Technical Advisory Committee
A Technical Advisory Committee (TAC) will be established to provide technical input on the review and development of units and qualifications. The TAC may include technical industry experts, industry associations, employee associations, regulators and training providers. The support that the project needs from the TAC includes:
Provide input with respect to the project on areas of industry skill development requirements, job roles and key tasks and activities
Provide technical expertise that will inform the content of units of competency
Review and provide feedback to the draft materials
Provide input to clarify potential differing views on industry requirements
Share project materials with other experts for their input.
If you are interested and able to volunteer your time to this project, please contact gdaian@forestworks.com.au
Development
This stage has not yet commenced
Drafts Available
This stage has not yet commenced
Validation
This stage has not yet commenced
Finalisation
This stage has not yet commenced