Seafood Compliance Project
Menu: Click across the green arrows to view active and completed project stages. Consultation takes place at every stage of the project.
Case for change
This project will review 4 qualifications and 29 units of competency from the SFI11 Seafood Industry Training Package, in light of changes and updates to legislation and regulations relevant to fisheries compliance officers and industry. The qualifications and units will be updated to reflect these changes, so fisheries compliance officers can respond to increasing threats of illegal, unreported and unregulated (IUU) fishing and also respond to (and prevent) biosecurity threats. Changing legislation and regulations across the Commonwealth, state and territory domains adds a layer of complication to a multi-jurisdictional issue with a connectedness to biosecurity success. The project will also review qualifications and units of competency with regard to advancements in technology.
In the aquaculture and fishing industry there are multiple and complex regulatory processes across jurisdictions and variations between licence and lease arrangements. These can inhibit and negatively impact on the industry's ability to gain approvals for new or existing operations.
The Aquaculture and Wild Catch Industry Reference Committee (IRC) have had discussions across various industry sectors regarding the need to ensure fisheries compliance is addressed immediately within the existing training package to ensure it meets the needs of industry.
This project is being carried out in conjunction with the Aquaculture, Fishing Operations and Biosecurity Project and Seafood Post Harvest Project.
The Industry Skills Committee (AISC) approved this project, after these skills priorities were outlined in the 2018-2020 IRC Skills Forecast and Proposed Schedule of Work. Skills Impact and the Aquaculture and Wild Catch Industry Reference Committee (IRC) will manage this project, consistent with the 2012 Standards for Training Package Development.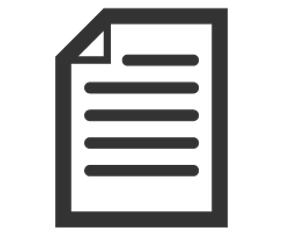 Download the IRC Skills Forecast
Project Plan
Project Scope
This project will review 4 qualifications and 29 units of competency within the SFI Seafood Industry Training Package, to address the growing compliance requirements in the seafood industry. Advancements in technology and environmental sustainability and management will also be considered.
Compliance is a critical function across all sectors of the seafood industry. Successful fisheries management depends heavily on achieving public and industry compliance with relevant laws and regulations. This is best achieved when there is close and ongoing cooperation between fishers (recreational and commercial) and compliance agencies, and where there is a high level of awareness and understanding about management arrangements and a sense of shared responsibility and stewardship.
Scroll down to view the qualifications and units that will be reviewed in this project, and the various job roles and skilled activities they cover.
As part of the review process, documents will be updated to meet Standards for Training Packages and to address the Council of Australian Governments' reforms.
This project is carried out at the same time as the Aquaculture, Fishing Operations and Biosecurity Project and Seafood Post Harvest Project.
Register your interest in the project
Subscribe to the Skills Impact newsletter to keep informed about project updates and opportunities to provide input and feedback. Make sure to select 'Aquaculture & Wild Catch' as your industry of interest on the subscription form.
Relevant Occupations
Support compliance officer
Indigenous sea ranger
Trainee fisheries officer
Fisheries officer*
Fisheries compliance officer*
Business manager
Senior fisheries and marine officer
Senior fisheries officer
Supervising fisheries and marine officer
Marine park and transport officers
Aquaculture workers
Seafood process workers
Seafood wholesalers
*Fisheries officers and Fisheries compliance officers are employed by Commonwealth or state regulatory agencies to deliver information and advice on any number of fisheries issues involving recreational and commercial fishers and the wider community. They are also tasked with optimising compliance with laws and associated regulations. Activities include fraud investigation, surveillance and observer operations. In some jurisdictions, some compliance functions are undertaken by police and sea ranger groups.
Key deliverables
Review of occupations relevant to aquaculture and fisheries compliance.
Review and improve 4 qualifications and 29 units of competency.
Where gaps are identified, up to 10 new units and up to 2 new skills sets may be developed.
Review and possibly delete identified qualifications and units of competency.
Timeline
Please register your interest to be informed at each project stage and receive details of workshops and consultations.
September – October 2018
Subject Matter Expert Consultations
Workforce Functional Analysis (to identify job roles and functions within the Seafood Industry)
Development of draft qualifications and units and skill sets as required
November 2018
Drafts available for broad consultation
February 2019
Validation of final drafts
February- March 2019
Independent Quality Assurance and Edit and Equity review of Training Package components
Finalisation of Training Package components
March 2019
Aquaculture and Wild Catch Industry Reference Committee consideration for sign-off and submission for endorsement
Project Team
The Aquaculture and Wild Catch Industry Reference Committee (IRC) will oversee this project, as part of their responsibilities to support engagement with the sector, and to ensure projects meets industry stakeholder needs.
Qualification and units
Below is a list of current qualifications and units proposed for revision and development as part of this project.
In preparation for the review of these components, we invite you to provide your input on the current qualifications and units. We would like to know what changes or updates should be made to the components so that they meet the skills needs of the industry. Use the links below to view the current components on training.gov.au.
Your feedback will help us in drafting the revised qualifications and units.
To provide feedback, please use our feedback form. Alternatively, you can email Rebecca Ford rebecca@skillsimpact.com.au.
Qualifications that will be reviewed as part of this project include:
Units that will be reviewed as part of this project include:
Stakeholder Consultation Process
A list of key stakeholder organisations is being developed for this project. Skills Impact will ensure contact is made with each of these organisations during the development of this project to seek their involvement and their views on the draft qualifications and units.
If you are aware of an organisation that you think should be involved, please contact the project team to ensure they are contacted by us.
Of course, all and any interested industry participants are encouraged to engage in the consultation of this project, when the draft qualifications and units are available for feedback via this webpage and workshops that take place around Australia. Consultation is not limited to the organisations on this list. This list simply helps us to identify those organisations that, because of their industry role, size or specialty, are likely to have a key interest in the development and outcomes of this project.
Opportunities for stakeholder input
Stakeholder input is appreciated throughout the duration of this project. The documents will be drafted in consultation with Subject Matter Experts and their networks. Opportunities to provide targeted feedback will occur when the draft materials are made available, which is expected in November 2018, and again for validation of final drafts which is expected in February 2019. However, your feedback is welcomed at any time, and will help us in drafting the qualification and units. It is important that training provides a skilled and flexible workforce for the future. The qualification and units need to reflect real work experience. So if you work in the sector, Skills Impact would appreciate your input and help. Please feel free to register your interest for project updates and consultation opportunities by following the newsletter subscription link below. Alternatively, please feel free to contact the project manager, Rebecca Ford on 03 9321 3526 or rebecca@skillsimpact.com.au.
Subject Matter Experts
Subject Matter Experts will be drawn on throughout this project to help review and draft the revised units, skill sets and qualifications.
If you are interested in applying to be a subject matter expert and are able to volunteer your time to this project, please email details of your expertise to tvassallo@skillsimpact.com.au.
Development
This stage has not yet commenced
Drafts Available
This stage has not yet commenced
Validation
This stage has not yet commenced
Finalisation
This stage has not yet commenced