Fishtech and Aquabotics Project
Menu: Click across the green arrows to view active and completed project stages. Consultation takes place at every stage of the project.
Case for change
New methods and technologies are emerging for real-time distant operations in aquaculture. Medium and large sized enterprises are already adopting un-crewed vessels and vehicles to evolve their operations.
With these changes, roles are evolving too. Technology is now being used for work previously completed manually, including diving operations, on-deck vessel work, harvesting, hatchery and sample collections. The workforce requires skills to use new equipment, to understand and communicate data, and to operate remotely on and under the water.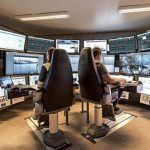 These developments in technology will affect most current roles and may result in the emergence of new roles; particularly in autonomous, un-crewed and remote vessel/vehicle operations, scientific testing and compliance. Nationally recognised training is needed to address these changing work environments and roles, to ensure digital skills are accessible where they are needed and recognised within the broader industry.
The Australian Industry and Skills Committee (AISC) approved this project out of the Aquaculture and Wild Catch Industry Sector IRC Skills Forecast and Proposed Schedule of Work 2019-2022 (see pages 48-55).
Skills Impact and the Aquaculture and Wild Catch Industry Reference Committee (IRC) will manage this project, consistent with the 2012 Standards for Training Package Development.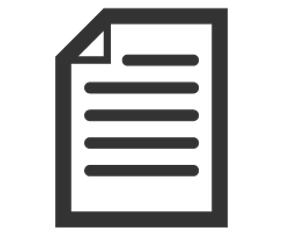 Download Project Proposal (see pages 48-55)
Project Plan
Underwater robotic technology is making a splash in Australia's aquaculture industry. Large companies like Tassal and Huon Aquaculture are using Remotely Operated Vehicles (ROVs), drones and biosensors to perform tasks that were previously done manually. Fish are being fed by the push of a button from a control centre in Tasmania. Workers are monitoring the health and behavior of fish and their environments in real time via ultra-HD screens and biosensors. ROVs are being used to inspect, repair and clean nets and to carry out environmental compliance monitoring.
These are important advancements, making for more efficient monitoring, improved welfare practices and more thorough biosecurity measures. When paired with decreasing costs of equipment, the uptake of these new technologies across industry is becoming more likely. This means workers will need further expertise in operating new equipment, understanding scientific information and managing compliance.  While training until now has occurred on the job, industry is keen for nationally recognised training that can support and recognise these skills across the board.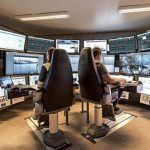 "Innovation and technological advances are changing approaches to how work tasks are being performed. This in turn is driving the industry to introduce new technology… requiring employees to be adept in utilising the tools and computer programs to drive hardware. The industry therefore needs to prepare for the future and a focus now needs to be on the development of a workforce who is strong in digital literacy…" Natalie Cheequee, Organisational Manager, Huon Aquaculture
Employers are keen to promote digital skills not just for the use of current technology, but to prepare their workforce for the future. Skills in servicing equipment, understanding and communicating data and general digital literacy will provide the Australian aquaculture industry with what it needs to flourish.
Project Scope
The purpose of this project is to review relevant units of competency to ensure they are also appropriate for use in real-time distant operations. There is scope to develop new units where these skills cannot be covered by what is available. The project does not plan to  review any qualifications, though it may result in the development of skill sets. There is also opportunity to identify and import units and skills sets from the MAR Maritime Training Package where appropriate.
Register your interest in the project
Subscribe to the Skills Impact newsletter to keep informed about project updates. Make sure to select 'Aquaculture & Wild Catch' as your industry of interest on the subscription form.
Relevant Occupations
Aquaculture Production Hand Assistant
Aquaculture Leading Hand
Aquaculture Production Hand
Aquaculture Business Support Worker
Aquaculture Maintenance Worker
Aquaculture Supervisor
Aquaculture Operations Manager
Fisher Hand
Deck Hand
Senior Deck Hand
Farm Hand
Hatchery Attendant
Diver
Environmental Management Specialist
Fisheries Compliance Support Worker
Fisheries Compliance Officer
Senior Fisheries Compliance Officer
Fisheries Compliance Manager
Timeline
Month – Month Year
Initial scoping
September – October 2019
Development of draft skill sets and units
October – November 2020
Drafts available for broad consultation
January – February 2020
Validation of final drafts
February 2020
Finalisation of Training Package components
April – May 2020
IRC consideration for sign-off and submission for endorsement
Subject Matter Experts
Subject Matter Experts will be drawn on throughout this project to help review and draft the revised units and skill sets.
If you are interested in applying to be a subject matter expert and are able to volunteer your time to this project, please email details of your expertise to sfalk@skillsimpact.com.au
Opportunities for stakeholder input
Stakeholder input is appreciated throughout the duration of this project. The documents will be drafted in consultation with Subject Matter Experts and their networks. Opportunities to provide targeted feedback on first drafts will occur in November 2019, and for the validation of final drafts in January 2020. The skill sets and units need to reflect real work experience in order to ensure training provides a skilled and flexible workforce for the future. As such, your feedback is welcome at any time, to assist in the development of appropriate draft documents.
If you work in the sector, Skills Impact would appreciate your input. Register your interest to receive project updates and information about consultation opportunities by following the newsletter subscription link below. Alternatively, please feel free to contact the project manager, Susie Falk on 03 9321 3526 or sfalk@skillsimpact.com.au
Stakeholder Consultation Process
A list of key stakeholder organisations has been identified for this project based on their industry role, size or specialty. Skills Impact will ensure contact is made with each of these organisations to seek their involvement and views on all draft skill sets and units. Consultation is not limited to the organisations on this list, they have simply been identified as the most, likely to have a key interest in the development and outcomes of this project
If you are aware of an organisation that you think should be involved, please contact the project team to ensure they are contacted by us.
Development
Remotely operated vehicles, drones (in air and water) and biosensors are now being used by some of Australia's larger aquaculture operators. This is an important development that offers improved monitoring, welfare practices and biosecurity measures. Many roles have already been affected by this technology, as some previously manual tasks are now being done from a control room, sometimes even in a different state.
A workshop was held in early September with Subject Matter Experts and industry stakeholders, where it was recognised that the uptake of these new technologies across industry is becoming more likely. The need for skills in the use of technology in fisheries and aquaculture was identified, as well as skills in the following areas:
digital literacy to read, process, analyse and communicate data;
use of technology, as the workplace becomes more automated; and
the impact of the use of technology on the environment, with a particular focus on biosecurity.
Consultation with industry experts suggests there is a need for several new units of competency and three or four new skill sets to support the increasing use of technology in the seafood industry.
The draft units of competency and skill sets will be made available on this webpage for broad stakeholder consultation and feedback during the month of November (under the 'Drafts Available' menu above). We welcome your feedback and advice on the draft skills standards. Face-to-face consultation workshops will also take place, with a webinar planned for those unable to attend in person. Registrations for these workshops will open soon.
Register your interest in the project
Subscribe to the Skills Impact newsletter to keep informed about project updates. Make sure to select 'Aquaculture & Wild Catch' as your industry of interest on the subscription form.
Drafts Available
This stage has not yet commenced
Validation
This stage has not yet commenced
Finalisation
This stage has not yet commenced