Skills Forecast
This year's Annual Update to the IRC Skills Forecast and Proposed Schedule of Work (Skills Forecast) proposes one key project for 2020 – 2021 and identifies specific changes to the industry environment.
Thank you to those who provided feedback.
Your feedback was considered to finalise the document that was submitted from the IRC to the Australian Industry and Skills Committee (AISC). The information in the Annual Update will be used to update the AISC National Schedule of training package development projects.
The proposed project is summarised in the grey box below. This year's Annual Update includes information about employers' use of training packages and qualifications, barriers to hiring apprentices and trainees, and reasons behind non-completion rates. It also looks at alternative training being delivered, some of which draws on the training package, but is not delivered by registered training organisations.
Feedback was collected between 6 – 26 April 2020, via the online feedback hub, email and phone.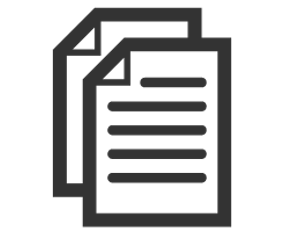 Click here to download the final document
If you would like to view the draft version that was available for feedback, including any comments made  Click here
What is a Skills Forecast?
Skills Forecasts describe industry trends, opportunities and challenges, and identify skills gaps and emerging skills needs. They propose a four year plan for reviewing and developing relevant units, skill sets and qualifications across a training package. They are created once every three years, but are updated annually. The Annual Updates identify any specific changes to the industry environment, and to address current priority issues.
Every year in April, the full Skills Forecast or Annual Update is submitted by the relevant IRC to the Australian Industry and Skills Committee (AISC). The AISC advises Commonwealth and State Industry and Skills Ministers on the implementation of national vocational education and training policies, and approves nationally recognised training packages.
The AISC draws on this information to update their AISC National Schedule, and to determine future Training Package Projects. View current projects, that have been approved out of previous Skills Forecasts.
Current Skills Forecast
2019 – 2022 Skills Forecast
(click here to see the draft document that was available for feedback from 15 March – 18 April 2019, including any comments made)
Skills Forecasts Archive
2016 – 2019 Four Year Work Plan
Please note: IRC Skills Forecasts were previously called Four Year Work Plans.
Proposed Schedule of Work
2020-21
Project 1: Indigenous Consultation for Annual Updates & Future Projects
A research and development project is proposed to improve long-term skills outcomes for Indigenous participants in the Australian workforce and the vocational education and training (VET) system. The aim is to uncover future projects that could expand productivity, employment and economic development opportunities, open new and emerging markets, improve training and job outcomes and upgrade industry skills in negotiations and partnerships with Indigenous business and community organisations. This will be a joint project, overseen by both the Aquaculture and Wild Catch IRC and the Amenity Horticulture, Landscaping, and Conservation and Land management IRC. Both IRCs acknowledge the importance of Aboriginal and Torres Strait Islander involvement in the development of all aspects of their industries.
2021-22
Project 1: Update of qualifications and skills standards based on implementation feedback from the introduction and roll-out of the 2017-2019 training package changes.
Project 2: Project to be developed based on the findings of the Indigenous consultation work in 2020-21 project.
2022-23
Projects to be identified based on feedback from previously completed projects.
Development Process of IRC Skills Forecasts