Medicinal Crops
Menu: Click across the green arrows to view active and completed project stages. Consultation takes place at every stage of the project.
Case for change
Legislation has recently been passed in Australia to allow medicinal crops production, and expansion of the hemp and poppy industries. These sectors are required to adhere to state and federal regulations where appropriate, and producers and their staff are required to be aware of, and follow, these legislative obligations.
Industry consultation has identified the need for new, specialist skills training in growing and harvesting crops, security, understanding and implementing compliance, and government regulation.
The Australian Industry Skills Committee (AISC) approved this project, out of the 2018-2021 IRC Skills Forecast and Proposed Schedule of Work (see pages 61-62).
Skills Impact and the Agriculture and Production Horticulture Industry Reference Committee (IRC) will manage this project, consistent with the 2012 Standards for Training Package Development.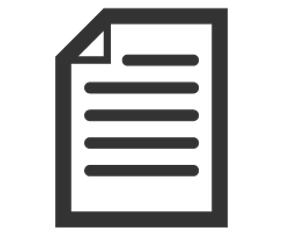 Download Project Proposal (see pages 61-62)
Project Plan
Medicinal crops are a rapidly growing industry in many countries around the world. New legislation in Australia has allowed the production of medicinal cannabis, which, in addition to the expanding poppy crops, has led to growth in the medicinal crop industry.
Medicinal cannabis is now recognised as a natural and effective medicine to treat numerous symptoms and medical conditions. Opium Poppies have long been used as a source for pain relief in pharmaceuticals.
As a result, new skills are emerging for growing and harvesting the crops, maintaining their security, and for understanding and implementing compliance and government regulations.
Poppies and cannabis are high value crops. The domestic market for medicinal cannabis is worth an estimated $100 million per year (University of Sydney Business School). Product consistency and quality are key to its continuing development.
Different strains of the plant are also grown for different medicinal purposes, which requires specific skills for monitoring sampling and testing. As described by Adam Benjamin from MEDIFARM. "Someone might have chronic pain; another patient might have multiple sclerosis. We have all these receptors in our body that can work with the hundreds of different medical cannabis plant strains. In our case we have exclusive genetics. So, we don't mix and match. One part of the greenhouse will be growing for children with epilepsy, a different plant will be growing for chronic pain"
Project Scope
National units of competency will be developed that include the skills and knowledge required to grow medicinal cannabis and poppies in Australia.
Register your interest in the project
Subscribe to the Skills Impact newsletter to keep informed about project updates and opportunities to provide input and feedback. Make sure to select 'Agriculture, Horticulture, Conservation & Land Management' as your industry of interest.
Relevant Occupations
Farm worker, greenhouse worker, farm manager, rural agribusiness manager, crop production manager, harvesting operator.
Skilled activities
Protected cropping
Broadacre cropping
Crop preparation and establishment, monitoring (irrigation, fertilising, pest management, harvestability, drainage, sampling and testing), harvesting and post-harvest management
Working within industry-based regulatory frameworks and understanding legal requirements and responsibilities
Timeline
Jun – Aug 2019
Initial scoping
Aug – Sept 2019
Development of draft qualifications, skill sets and units
Oct 2019
Drafts available for broad consultation
Feb 2020
Validation of final drafts
Mar – Jun 2020
Finalisation of Training Package components
June 2020
Submission for endorsement
Project Team
Opportunities for Stakeholder Input
Stakeholder input is appreciated throughout the duration of this project. Units of competency will be drafted in consultation with Subject Matter Experts and their networks. Opportunities to provide targeted feedback will occur when the draft materials are made available in October 2019, and again for validation of final drafts in February 2019. However, your feedback is welcomed at any time, and will help us in drafting the units. It is important that training provides a skilled and flexible workforce for the future. The units need to reflect real work experience. So, if you work in the sector, Skills Impact would love your input and help. Please feel free to register your interest for project updates and consultation opportunities by following the newsletter subscription link below. Alternatively, please feel free to contact the project manager, Ruth Geldard on 03 9321 3526 or rgeldard@skillsimpact.com.au.
Stakeholder Consultation Process
A list of key stakeholder organisations has been identified for this project. Skills Impact will ensure contact is made with each of these organisations during the development of this project to seek their involvement and their views on the draft qualifications, skill sets and units.
If you are aware of an organisation that you think should be involved, please contact the project team to ensure they are contacted by us.
Of course, all and any interested industry participants are encouraged to engage in the consultation of this project, when the draft qualifications, skill sets and units are available for feedback via this webpage and workshops that take place around Australia. Consultation is not limited to the organisations on this list. This list simply helps us to identify those organisations that, because of their industry role, size or specialty, are likely to have a key interest in the development and outcomes of this project.
Development
This stage has not yet commenced
Drafts Available
This stage has not yet commenced
Validation
This stage has not yet commenced
Finalisation
This stage has not yet commenced